What is Woody Aster Poisoning?
The woody aster is a member of the sunflower family that carries an odor from a very far distance. The amount of selenium in this plant is concentrated and is often characterized by growth in soil that is selenious. Also known as smooth woody aster, this plant resembles a daisy in shrub form.
This plant is typically found in open areas up to 7600 feet, and has white, purplish florets with a yellow-shaded center. Per plant, there can be up to 14 flowers that bloom into a pretty ornamental shrub. They also can grow in habitats that are dry, namely steppe and desert regions. Woody aster is found in South Dakota, Utah, Montana, Colorado, and Wyoming. It is seen blooming in late spring and early summer.
Due to the high selenium content of woody aster, this plant is toxic to horses. When consumed in pasture, it can cause several different side effects and levels of toxicity. Although selenium is a nutrient horses need to be healthy in their growth, their immunity, and fertility, high levels can be toxic.
Woody aster poisoning in horses is caused by the ingestion of the woody aster plant, which may contain highly-concentrated amounts of selenium. Although a specific amount of selenium is necessary in a horse's diet, too much selenium can cause adverse effects, which can be fatal.
Symptoms of Woody Aster Poisoning in Horses
Woody aster poisoning has a variety of symptoms. If your horse has consumed this daisy-like plant, he may exhibit the following symptoms: 
Atypical movement
Diarrhea
Fever
Rapid pulse
Labored breathing
Bloating
Pain in the abdomen
Pale and bluish mucous membranes
Hair loss
Lameness
Dilated pupils
Hoof slough
Types
Woody aster is also known as other plants. It is called a variety of names, which are important for animal owners to be aware. Types of names in which woody aster is called include:
Aster glabriuscula
Aster parryi
Machaeranthera glabriuscula
Aster xylorhiza
Top
Causes of Woody Aster Poisoning in Horses
Causes of woody aster poisoning in horses begin with the consumption of the plant. Once consumed by horses, the specific causes of toxicity include:
Vitamin E protects the destruction of cellular membranes by free radicals
Depletion of enzyme activity
Free radical production
Causes oxidative damage to the tissues
Disrupts cellular functions
Top
Diagnosis of Woody Aster Poisoning in Horses
If you suspect your horse has woody aster poisoning, contact your veterinarian immediately. Your veterinarian will perform an immediate physical examination, which will include blood work, urinalysis, and biochemistry profile. He will also ask you questions about any poisonous plants on your property and if you have a sample of the plant that you may be able to retrieve.
Your veterinarian may want to test the contents of the stomach or his fecal matter; however, there are other tests which can be conducted that are less invasive. The results may take longer to come back, so your veterinarian may need to go ahead and treat your horse's symptoms. Luckily, your veterinarian is very knowledgeable in looking at a horse's symptoms and has the ability to begin treatment during the diagnosis. For example, the medical professional may go ahead and give your horse fluid therapy and start treating the symptoms that he is having.
Your veterinarian may perform several laboratory tests. You may choose to test your horse's feed to check for any traces of toxic plant matter, your horse's blood serum content, and perform a tissue test. He may also test the hooves of your horse for signs of selenium toxicity. If your horse's hoof contains 5-20 ppm selenium content, this is considered a toxic amount.
Top
Treatment of Woody Aster Poisoning in Horses
Unfortunately, there is no treatment for selenium toxicity. Your veterinarian will treat your horse's symptoms to the best of his ability. He will give him plenty of fluids to help flush out his system and will also closely monitor your horse.
Top
Worried about the cost of Woody Aster Poisoning treatment?
Pet Insurance covers the cost of many common pet health conditions. Prepare for the unexpected by getting a quote from top pet insurance providers.
Recovery of Woody Aster Poisoning in Horses
Fortunately, there are ways to treat this toxicity over time. Even though there is no immediate antidote for this poisoning, your veterinarian will give you suggestions on things you can do to help your horse recover at home.
Your veterinarian will recommend that your horse is completely removed from any feed that contains selenium. He will suggest that you provide a high-protein diet, plenty of fresh water, and continue to monitor him very closely for any new symptoms or behaviors, such as unexpected lameness. 
It is very important that you remove any woody aster from your property. Woody aster or any other toxic plants can be removed by you or with the help of a knowledgeable professional who knows the many types of toxic plants. If your pasture contains a high amount of woody aster and soil that is high in selenium amounts, you may need to relocate your horse to another area at least temporarily.
Your veterinarian will want to revisit your horse to be sure he is recovering properly. He may perform tests once again and compare the selenium amounts in his system to the prior amounts.
Top
Woody Aster Poisoning Questions and Advice from Veterinary Professionals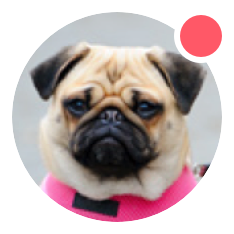 Need pet insurance?