What is Abdominal Decompression?
Gas can build up in your horse's colon, causing severe pain as a result of blockage or impaired motility in the large intestine. When this occurs, abdominal decompression, also referred to as cecal tap or trocarization, may be performed by your veterinarian to relieve the pressure buildup in your horse's cecum. In this procedure, a needle is inserted through your horse's flank and into the colon (cecum) of the large intestine to allow built up gas to escape. 
Fermentation takes place in your horse's colon, and due to the size of your horse's digestive tract, this area is far from an exit point for the gas produced, making it prone to blockages or conditions where gas builds up and is unable to pass through the digestive system and escape. When gas builds up it stretches the colon wall, causing severe distress and pain that can cause your horse to be difficult to handle and transport, or can cause further lack of motility in the digestive tract as pain tends to cause digestive tract functions to slow or cease. 
Although this procedure may not resolve the cause of the gas build up, it provides temporary relief, allowing your horse mobility and relieving their distress, which may assist in providing effective treatment for the cause of colic. This procedure does present some risks and is performed with local anesthetic and sometimes a light sedative by a qualified veterinarian. 
Abdominal Decompression Procedure in Horses
Your veterinarian will identify the area of the large intestine that is distended with gas. This is done by listening to your horse's abdomen with a stethoscope combined with percussion of (flicking) the horse's flank, referred to as auscultation. If a large amount of gas is present, a "ping" will be heard by your veterinarian, indicating the area where the gas has accumulated. In addition, your veterinarian may use ultrasound to identify the distended portion of the colon and ensure other organs and blood vessels are not obstructing it. 
In order for cecal tap to be performed, the area of the colon that is distended must be against the body wall with no other organs or structures interfering. Usually, this procedure is performed on the upper right flank. The area where the cecal tap is to be performed is clipped and cleaned antiseptically and local anesthetic applied. Some horses may be lightly sedated in order to settle them and make them less likely to move during the procedure. A 14 gauge needle with a 12.5 cm over the needle catheter is often used. For foals, a smaller catheter may be used. Your veterinarian will wear sterile gloves and make a small incision in the abdominal wall to insert needle or catheter. The needle is inserted into the cecum wall which may result in an immediate dispelling of gas and obvious deflation of the gut. If a catheter is inserted it is attached to an extension set that is placed in a cup of water. As gas is released through the tube it will create bubbles in the water indicating amount of gas being released. If necessary, the catheter may need to be repositioned as the cecum decompresses. The procedure may take up to 30 minutes or more for all gas to be dispelled. As the catheter is removed, antibiotic, usually gentamicin, is injected as the catheter is withdrawn as a precaution against any bowel contamination that could lead to peritonitis.
Top
Efficacy of Abdominal Decompression in Horses
Abdominal decompression results in gas being released, which will relieve your horse's discomfort. This effect is usually only temporary as gas will continue to be produced as gut processes continue. If there is no venue for escape due to blockage, then gas will distend the gut again. In some cases, dispelling gas may result in restored gut motility and if no blockage is present the condition may be resolved.
Top
Abdominal Decompression Recovery in Horses
As cecal tap usually only provides temporary relief of colic symptoms; the opportunity to transport and/or treat your horse for the primary cause of colic may be taken during this reprieve from discomfort. It is important to monitor your horse after cecal tap for signs of illness including peritonitis, abscess or hemorrhage. 
Top
Cost of Abdominal Decompression in Horses
The cecal tap procedure ranges in price from $100 to $500 depending on your location. Veterinary mileage charges and other charges for additional procedures and medication used to treat colic are not included in this cost.
Top
Worried about the cost of Abdominal Decompression treatment?
Pet Insurance covers the cost of many common pet health conditions. Prepare for the unexpected by getting a quote from top pet insurance providers.
Horse Abdominal Decompression Considerations
There are some risks associated with this procedure, but if severe distension is present, the risks are outweighed by the benefits. Peritoneal leakage can occur-- antibiotic is administered at the site of the tap to counteract this condition. Hemorrhage from interfering with a blood vessel is also a concern; ultrasound to pinpoint organs and structures will decrease the likelihood of this occurring. Local abscesses are also possible but can usually be treated with percutaneous drainage. 
Top
Abdominal Decompression Prevention in Horses
Although cases of colic are often idiopathic, and no opportunity for prevention is available, there are several precautions horse owners can take to decrease the chances of some forms of colic incidence. Ensure that your horse is fed several small meals a day instead of a few large ones, ensure adequate forage is available, and provide turnout, routine exercise, and activity. Avoid sandy turn out areas or dirty feed that could result in dirt accumulating in your horse's gut. Regularly deworm your horse so that parasites do not become problematic. Make small slow changes to feed, housing, and exercise when possible. Horses need to be adequately cooled down after exercise, before being offered water or stalled. Ensure your horse has regular dental care so that they can masticate food adequately, preventing large food portions from being ingested that could cause blockage.
Top
Abdominal Decompression Questions and Advice from Veterinary Professionals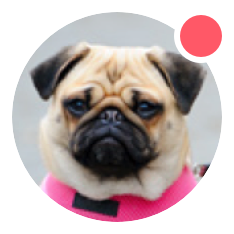 Need pet insurance?