What is Annular Ligament Desmotomy?
An annular ligament is a strong band of fibers, encircling a joint, that provides stability and structure as well as allowing for movement and flexibility of the joint. When constriction and thickening of theses fibers occurs, along with associated tendons, the result is pain, swelling, and lameness in your horse, referred to as annular ligament syndrome (ALS). ALS can be caused by trauma, scarring/adhesions, or repetitive strain. This condition can occur in all horses, but is seen more frequently in heavy horses and performance horses. When ALS occurs, an annular ligament desmotomy can be performed by your veterinarian to transect the affected annular ligament thereby reducing constriction and allowing the ligament to heal properly. This procedure is generally performed under local anaesthetic by a veterinarian at your horse's home site. If general anesthesia is required the horse may need to be transported to a clinic equipped to provide this.
Annular Ligament Desmotomy Procedure in Horses
Antibiotics and anti-inflammatory medications are usually recommended by your veterinarian and should be administered as instructed prior to surgery.
This procedure is often performed at the horse's home site and while in the standing position under sedation and local anesthetic if possible. If your horse will not tolerate this, general anaesthetic will be used and your horse placed in the dorsal or lateral position. Imaging, such as ultrasound, will be important in determining exactly what structures are affected as tendons, tendon sheaths, and other structures may be implicated as well as the ligament. The area where the ligament is to be accessed will be shaved and cleaned antiseptically. An incision, usually 2 cm in length, will be made and tissues manipulated to isolate the annular ligament. An incision will be made in the thickened ligament to allow it to release. If adhesions are present, a larger incision may be made to allow better access to associated tissues and an endoscope used if required. Tissues will be repaired with sutures and your horse allowed to recover from anaesthetic and sedation.
Top
Efficacy of Annular Ligament Desmotomy in Horses
Annular ligament desmotomy is the most accepted and effective treatment for ALS regardless of the cause. It is associated with good prognosis and most horses treated with this procedure return to work, providing the condition is not complicated by other factors. If surgery is not possible corticosteroid administration may have some positive effect but it is only temporary. Desmotomy is effective for a return to function but does not have a cosmetic effect.
Top
Annular Ligament Desmotomy Recovery in Horses
Most horses will exhibit a dramatic recovery within approximately five days of the procedure. Any antibiotics or anti-inflammatories that your veterinarian recommends postoperatively should be administered. Your horse's leg will be bandaged and dressings will need to be changed regularly. A sterile dressing will be placed against the incision for the first several days. Mild exercise including walking should be performed for several days post-surgery depending on your horse's condition. If adhesions were present, postoperative exercise will be especially important to prevent adhesion recurrence. A scar will be present after recovery. 
Top
Cost of Annular Ligament Desmotomy in Horses
The cost of an annular ligament desmotomy will depend on whether it can be performed on site or requires treatment in a clinic, mileage charges for your veterinary surgeon, and the type of anesthetic required. In addition, the degree of tissue damage that requires addressing will affect costs. Generally, the cost of this procedure can range from $500 to $2,000 depending on these factors and the cost of living in your area.
Top
Worried about the cost of Annular Ligament Desmotomy treatment?
Pet Insurance covers the cost of many common pet health conditions. Prepare for the unexpected by getting a quote from top pet insurance providers.
Horse Annular Ligament Desmotomy Considerations
Specific surgical techniques will mitigate the formation of adhesions and scarring as a result of ALS condition and desmotomy procedure to address it. The use of ultrasound will further mitigate complications by providing guidance for an effective dissection of the annular ligament.
Recovery from anesthetic can be problematic for horses and if general anesthetic is required they will need to be closely monitored and assisted during and after the procedure. 
Top
Annular Ligament Desmotomy Prevention in Horses
Preventing repetitive strain, trauma and overexertion in your horse will decrease the likelihood that annular ligament syndrome will occur. Monitor your horse for signs of strain and discomfort during and after exercise and adjust their activity accordingly. If you have any concerns about ligament injury or strain seek veterinary advice and follow recommendations closely.
Top
Annular Ligament Desmotomy Questions and Advice from Veterinary Professionals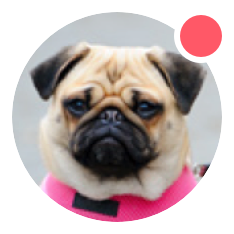 Need pet insurance?