What are Arthrodesis?
Arthrodesis in your horse is the procedure used to fuse a joint experiencing an injury or disease that has failed to respond to other therapies and treatments. Arthrodesis has traditionally been, and is most commonly, performed surgically, however, injection of ethyl alcohol treatments to fuse the joint is also being used recently. Surgery is associated with better outcomes, however, ethyl alcohol injection success is comparable and has less recovery time associated with it. 
Arthrodesis causes what is termed, bony ankylosis, which is immobility of the joint, due to the removal of articular cartilage that has become irreparable from injury or disease. While mobility is lost it renders the limb structurally sound and relieves pain associated with the disordered joint. This procedure is performed surgically under anesthesia by a veterinarian or by injections into the surrounding joint tissue.
Arthrodesis Procedure in Horses
The surgical procedure to perform arthrodesis in horses results in the removal of the articular cartilage and provides stability to the joint. This procedure is usually performed under general anaesthetic with open surgery to access the joint and excise the cartilage by curettage. Alternately, targeting and destruction of cartilage with intra-articular alcohol injections may also be performed to destroy cartridge and allow it to degrade over time. Transarticular drilling may also be performed to remove small areas of cartilage. Stability is achieved through the surgical implantation of screws and plates to stabilize the joint. Incisions are closed and a horse under general anaesthetic is put in recovery and supervised and assisted as required while coming out of anesthetic.
Top
Efficacy of Arthrodesis in Horses
Open surgical arthrodesis is associated with an 80% recovery rate. Ethyl alcohol injections are associated with a slightly lesser recovery rate but are less invasive, and as techniques improve may be used more frequently.
Top
Arthrodesis Recovery in Horses
Horses treated with arthrodesis experience rapid relief of pain and can usually stand comfortably within a few days of the procedure. They will need to be kept on restricted movement, stall rest, and can begin performing light activity a month after the procedure. Recovery and return to activity may occur in approximately 3 months. 
Phenylbutazone may be administered for pain if present post surgically and the incision will need to be monitored for signs of infection or complications.
Top
Cost of Arthrodesis in Horses
Arthrodesis by open surgery can cost between $1,000 and $3,000 including anesthesia and medications. Alcohol injection arthrodesis is less expensive but stabilization of the joint performed with the insertion of screws and plates in conjunction with alcohol injection arthrodesis will result in increased expense.
Top
Worried about the cost of Arthrodesis treatment?
Pet Insurance covers the cost of many common pet health conditions. Prepare for the unexpected by getting a quote from top pet insurance providers.
Horse Arthrodesis Considerations
If a horse bears too much weight on one limb for an extended period of time, contralateral laminitis may occur. It is therefore important after arthrodesis to ensure the horse is standing squarely on the treated leg after the joint is fused.
Although there is a good success rate 75% to 80%, arthrodesis is not successful at resolving injury or a diseased joint in all horses and some joints are not amenable to this procedure.
Top
Arthrodesis Prevention in Horses
Preventing repetitive strain or acute injury in your horse's joints will be critical to ensuring that cartilage does not become damaged and require fusion of joints. Careful monitoring of your horse's performance regime by an expert who can advise when a horse is being put under undue strain and adjustments to their activity will prevent chronic breakdown of cartilage resulting in osteoarthritis or acute injury to joints. Good nutrition is also important to maintaining joint health and supplements to ensure minerals required for joint health are provided should be considered if your horse is at risk for joint disease. Signs of osteoarthritis development should be treated at the earliest opportunity for the best result. Talk to your veterinarian about how to prevent joint injury and disease in your horse, especially if they are participating in high risk sports such as jumping or western performance.
Top
Arthrodesis Questions and Advice from Veterinary Professionals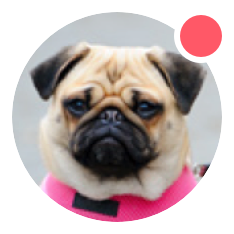 Need pet insurance?