Aryepiglottic Fold Resection or Axial Division in Horses
Aryepiglottic Fold Resection or Axial Division in Horses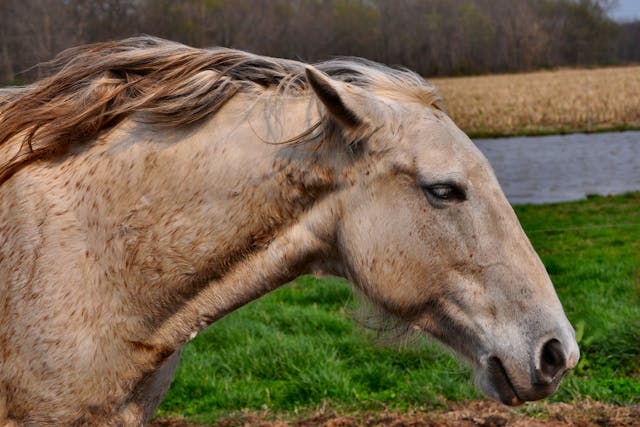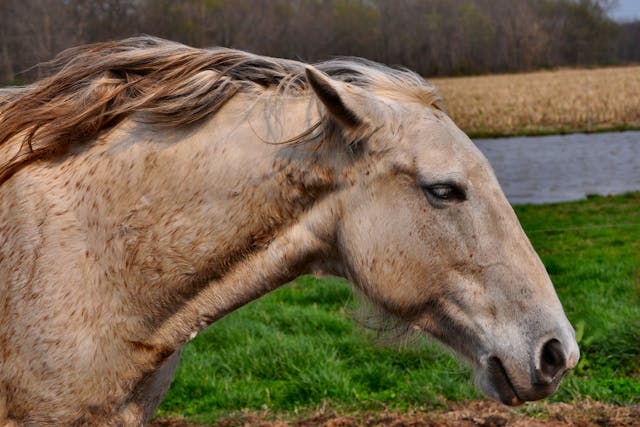 What is Aryepiglottic Fold Resection or Axial Division?
Horses that experience an upper airway disorder involving deviation of the aryepiglottic folds and the epiglottis causing respiratory obstruction, may require surgical intervention including aryepiglottic fold resection or axial division. This respiratory disorder is apparent during exercise and requires diagnosis during physical exertion which may be accomplished on a treadmill. Symptoms of this disorder are noisy inhalation or exhalation, poor performance due to respiratory difficulties and occasionally head shaking. The disorder manifests when the axial fold, which is a triangular opening at the larynx, and the epiglottis, which is the membrane that separates the airway from the esophagus, interfere with each other resulting in the epiglottis becoming entrapped or the aryepiglottic fold collapsing to obstruct the airway and larynx. Although anti-inflammatories may help treat this disorder, surgical intervention by a veterinarian is usually required to resect or axially divide tissues. In some cases, this procedure may be performed while standing on a sedated horse, or if the horse is uncooperative, general anesthetic may be required, General anesthesia is usually avoided if possible due to respiratory complications being present. 
Aryepiglottic Fold Resection or Axial Division Procedure in Horses
If possible, general anesthesia is avoided, as existing respiratory problems are a risk factor in administration of anesthesia. Your horse will usually be sedated and local anesthetic applied to the area where tissue needs to be resected or divided. Specialized hook-like tools, with guards designed to minimize the risk of injuring the palate or other structures in the oral cavity, nasal passages, and throat may be used. Surgical instruments will be inserted through the nasal or oral cavity and tissue resected or divided to free the epiglottis. Alternately to specialized tools, laser may be used to free tissues and open airway obstruction. Aryepiglottic folds may be manipulated with forceps passed through the nasal or oral cavity and excised as required to free the blocked airway. After the procedure is complete, the horse is observed for signs of bleeding and recovery from sedation.
Top
Efficacy of Aryepiglottic Fold Resection or Axial Division in Horses
The surgical procedure is associated with a high cure rate, with only a 5% or less recurrence rate. Occasionally, rest and anti-inflammatories are prescribed as an alternative to surgery, however, recovery is not as likely and recurrence is common.
Top
Aryepiglottic Fold Resection or Axial Division Recovery in Horses
Horses undergoing this procedure should be observed closely for signs of hemorrhage, complications from surgical trauma caused by damage to other structures, and infection. Typically, some minor swelling occurs and recovery is complication-free. Your veterinarian may prescribe anti-inflammatories and antibiotics to be given post surgery as a precaution against issues. Recovery is typically complete and relatively fast. Most horses return to normal activity in three to six weeks.
Top
Cost of Aryepiglottic Fold Resection or Axial Division in Horses
The cost of aryepiglottic fold resection or axial division in horses ranges from $2,000 to $5,000 depending on your location and the requirements for anesthetic and ancillary care and treatment.
Top
Worried about the cost of Aryepiglottic Fold Resection Or Axial Division treatment?
Pet Insurance covers the cost of many common pet health conditions. Prepare for the unexpected by getting a quote from top pet insurance providers.
Horse Aryepiglottic Fold Resection or Axial Division Considerations
Traditional surgical instruments used to perform this procedure presented a risk for laceration of the airway and oral cavities, however, the development of advanced surgical tools with shields to mitigate this risk has made this procedure much safer.
Performing this procedure in a standing horse under sedation and local anesthetic results in better recovery with less complications, as anesthetic can present a risk, especially to horses experiencing respiratory issues.
Top
Aryepiglottic Fold Resection or Axial Division Prevention in Horses
Closely monitoring your horse to discover respiratory issues and obtain treatment before complications such as infection sets in will result in less invasive treatment being required. Avoid overstressing or over-exercising young horses as they seem to be more prone to this condition. 
Top
Aryepiglottic Fold Resection or Axial Division Questions and Advice from Veterinary Professionals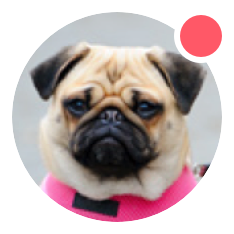 Need pet insurance?