What is Arytenoidectomy?
Arytenoidectomy is a surgical procedure performed to widen the laryngeal opening that connects the pharynx and the larynx. This is performed in your horse by enlarging the glottis if structural abnormalities or disease are causing obstruction resulting in respiratory issues for your horse. Arytenoidectomy in horses is usually performed either partially or subtotally. A partial arytenoidectomy involves removal of the corniculate and arytenoid cartilage, leaving muscular tissues. A subtotal arytenoidectomy involves removal of only the arytenoid cartilage and is not as effective at restoring the airway. The procedure is performed under general anaesthetic by a veterinarian and assistance breathing with a tracheal tube is often temporarily required as part of the procedure. 
Arytenoidectomy Procedure in Horses
Arytenoidectomy may be partial, with removal of corniculate and arytenoid cartilage, or subtotal with removal of only the arytenoid cartilage. Both procedures may be performed endoscopically, with a laser or by traditional open surgery. Open surgery is usually only used if endoscopic or laser surgeries have failed to produce results or are contraindicated by anatomical abnormalities. Your horse will require general anesthesia for this procedure. They will be sedated and administered intravenous anesthesia and lowered gently to the ground. A tracheostomy tube may also be placed to assist breathing after the procedure and will be removed 24 to 48 hours later. Your veterinary surgeon will usually perform the procedure endoscopically with a camera on a tube, inserted into the oral or nasal cavities and special instruments used to dissect or resect the arytenoid cartilage at the opening to the larynx and in the case of partial autonomy the corniculate cartilage may also be removed. Muscular processes will be left in place. Excessive mucous tissue may be manipulated and sutured so as not to obstruct the airway.
Your horse will be put into recovery and assisted as they come out of anesthetic as necessary. If a tracheostomy tube is being left in place, your horse will be closely monitored to ensure that this doesn't become dislodged, and sedated if necessary. Your horse will remain hospitalized while tracheostomy is in place, and if required for observation and monitoring to ensure respiratory processes are adequate. 
Top
Efficacy of Arytenoidectomy in Horses
Laryngoplasty to provide structure to tissues in the larynx may be performed instead of arytenoidectomy, and is associated with good success rates, however due to complications, arytenoidectomy may have better long-term success with horses returning to normal activity.
Partial arytenoidectomy produces better results than subtotal arytenoidectomy, however collapse of soft tissues is more likely and coughing and dysphagia may result. 
Some horses may be able to return to full activity, but respiratory processes do not always return to normal and revised activity may be required.
Top
Arytenoidectomy Recovery in Horses
A tracheostomy tube may be required immediately post-surgery to assist your horse with breathing. After arytenoidectomy, your veterinarian will prescribe antibiotics and anti-inflammatories. Postoperative swelling and nasal discharge are common. Stall rest is required for several weeks, followed by light walking exercise, for several weeks thereafter. It usually takes about 3 months for your horse to recover from this procedure, and exercise should be reintroduced carefully. Your horse must be closely monitored for signs of hemorrhaging or infection and illness. Aspiration pneumonia and chronic coughing from soft tissue compromise are complications that your horse should be closely observed for. If complications occur, seek veterinary care immediately.
Top
Cost of Arytenoidectomy in Horses
The cost of this procedure, including general anesthetic, medication and hospitalization, can range from $3,000 to $7,000 depending on the degree of intervention required, partial or subtotal procedure, and the cost of living in your area. 
Top
Worried about the cost of Arytenoidectomy treatment?
Pet Insurance covers the cost of many common pet health conditions. Prepare for the unexpected by getting a quote from top pet insurance providers.
Horse Arytenoidectomy Considerations
Granulation of tissue resulting in tissue compromise is a possible complication, as is aspiration pneumonia and chronic cough due to soft tissue collapse. Not all horses can return to full activity and respiratory dysfunction may remain, however in most horses, arytenoidectomy yields good results and a marked improvement in the horse's breathing.
Top
Arytenoidectomy Prevention in Horses
In most cases, laryngea obstructions requiring arytenoidectomy are congenital, due to structural abnormalities, and the only recourse is to recognize the condition as soon as possible and obtain appropriate veterinary treatment, which often involves surgical correction. Laryngoplasty may be another option to arytenoidectomy. Roaring, although usually congenital can also be acquired by exposure to toxic substances such as lead and certain plants or medications, so avoiding toxic substances may reduce the incidence of this condition.
Top
Arytenoidectomy Questions and Advice from Veterinary Professionals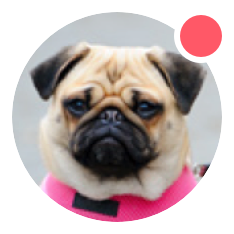 Need pet insurance?