What is Balanced Hoof Trim?
A balanced hoof trim in your horse is performed to achieve the ideal shape of the hoof and to provide balanced support to the limb. Because our horses are not all uniform, achieving a balanced hoof that produces a healthy foot and sound support to the limbs may vary somewhat from horse to horse out of necessity, but several basic principles are adhered to by veterinarians and farriers to achieve this. These include attention to the hoof-pastern axis, the center of articulation, and the extension of the heels. A balanced hoof allows your horse to move freely and minimizes stress on tendons and ligaments by providing a sound base for the limb. This base is achieved by producing a foot that has a straight hoof-pastern angle, mediolateral balance, easy break over, where the toe is not too long, and adequate heel support. Maintaining a correct angle, as well as appropriate toe and heel length is key to establishing a balanced hoof trim. Balanced hoof trims are performed by experienced farriers or veterinary-farriers.
Balanced Hoof Trim Procedure in Horses
Your farrier or veterinarian will secure your horse in a safe location, free from hazards, for the hoof trimming procedure. Tools used to complete a balanced hoof trim include, rasp, hoof nippers and a hoof blade. The hoof blade may be used to remove excess frog and sole tissue if necessary, the rasp and nippers are used to remove growth on the hoof wall. These tools are used to remove hoof growth and tissue and achieve a hoof with appropriate angles and heel and toe length. Most horses are trimmed every 10-12 weeks although more frequent trimming every five to seven weeks, with smaller amounts of tissue removed, may be more effective at maintaining a balanced hoof. 
Hoof wall tissue is removed to achieve the following characteristics of a balanced hoof trim:
Hairline/coronary band level with ground
Flaring of hoof wall removed
Equal straight slopes on medial and lateral hoof wall sides
Heel, pastern, toe and shoulder angles should be close or equal
Easy breakover with squared or rounded toe
The horse's gait is checked and adjustments made as necessary to ensure that the hoof's landing pattern is normal, and that the hoof has good conformation and provides a sound lower leg base.
Top
Efficacy of Balanced Hoof Trim in Horses
A balanced hoof trim in your horse provides them with a stable, healthy base that provides benefits and reduces strain to their limbs. This reduces injury to the legs and reduces the likelihood of disease or injury to the hoof.
Top
Balanced Hoof Trim Recovery in Horses
There should be no recovery required from a hoof trim although some horse owners prefer not to exercise their horse for 24 to 48 hours after a trim, or avoid hard ground if a large amount of tissue was removed and the horse's feet may be tender or in order to allow the horse to adjust to the new shape of their foot.
Top
Cost of Balanced Hoof Trim in Horses
A balanced hoof trim ranges from $50 to $100 or more, and may incur additional charges for mileage. If shoeing is also being performed these charges will be in addition to the trimming charges.
Top
Worried about the cost of Balanced Hoof Trim treatment?
Pet Insurance covers the cost of many common pet health conditions. Prepare for the unexpected by getting a quote from top pet insurance providers.
Horse Balanced Hoof Trim Considerations
Because all horses are different, pushing to achieve hoof symmetry for cosmetic purposes at the expense of balance is not of benefit to your horse. Different horses may require variations in trimming to achieve balance that may not always result in "ideally" shaped hoofs, but if an asymmetrical hoof provides better support and balance the horse is more comfortable and less likely to experience strain and injury.
Top
Balanced Hoof Trim Prevention in Horses
Addressing abnormalities with balanced hoof trimming such as toed in or toed out from a young age will be more effective at achieving balance and correction in your horse's hoof than if left until the horse has matured. Frequent trimming with less tissue removed is more effective at producing and maintaining the desired balance in your horse's hoof. Keeping your horse in a safe turn out and stalling area, free from hazards will reduce the likelihood of injury to the hoof occurring that will require corrective balanced hoof trimming. Cleaning out your horse's hoof daily to remove debris that could cause injury, inspecting the hoof for injury or disease such as thrush, and obtaining treatment before degradation of hoof tissue occurs, will help reduce disorders of the hoof.
Top
Balanced Hoof Trim Questions and Advice from Veterinary Professionals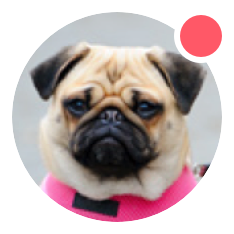 Need pet insurance?