What is Caslick's Procedure?
The Caslick procedure was developed in the 1930s by a veterinarian named Caslick who noted that when a tight seal was not made by the vaginal tissues, allowing air and debris to enter the vaginal cavity, infections and lower fertility rates were experienced by mares. It was also noted that treatments for infections of the mare's reproductive system were not as effective as expected, and he deduced that air and contamination introduced into the vaginal cavity during treatment was causing as much harm as the treatment was providing benefit for the issue at hand.
Some mares have structural anomalies in their vaginal area, where the vagina protrudes at an angle from the anus, or when damage has occurred to the vagina not allowing it to form a tight seal. In addition, when a mare is in heat (estrus), the vulva and cervix, which normally form seals to the uterus, relax and the seal provided is less pronounced. During estrus, especially if structural abnormalities exist in a mare's vaginal tissues, the reproductive system is vulnerable to air, dirt, and bacteria entering the reproductive tract. This contamination can cause infections and inflammation such as vaginitis, cervicitis, and metritis (uterine inflammation). When a mare's vagina does not form a tight seal, allowing air and contaminants in is referred to as wind sucking or pneumovagina. Due to the predisposition to infections that this causes, fertility is reduced in horses with this condition and the risk to the fetus during pregnancy is increased.
When a mare experiences windsucking or incomplete seal of vaginal tissues, a Caslick's procedure can be performed by your veterinarian, usually under sedation and local anesthetic to suture the top two-thirds of the mare's vagina, allowing tissue to knit, thereby preventing contamination from foreign materials entering the reproductive tract. In order for the mare to be bred the tissue must be opened up then resealed and if pregnancy results, the process will have to be repeated again to allow foaling. 
Caslick's Procedure Procedure in Horses
Prior to Caslick's procedure, mares should be given a tetanus vaccine. For a Caslick's procedure the mare should be restrained, tail wrapped, and the vaginal area thoroughly cleaned. A local anesthetic is injected into the perineal area. The location of the pelvic floor is determined as this is where the sutured area should begin. The lips of either side of the vulva are trimmed in a "U" so that the open edges, which are then sutured together, will heal in a continuous way and not leave any gaps. Usually, the top 65% to 80% of the vulva is treated this way. Sutures extend to just below the pelvic brim. A small opening of about 1.5 inches is left to allow for urine to pass. Exposed edges will heal together and then sutures can be removed, leaving the upper portion of the vulva sealed. If a mare has had the procedure performed multiple times, scarring will be present that will require significant tissue to be excised in order to reach viable tissue for joining together. If mares have had the procedure performed multiple times, a simple interrupted suture pattern may be used. For mares with healthy vulva tissue, a locking pattern suture can be used. Suture material may be absorbable or non-absorbing. If non-absorbing material is used it will need to be removed in a few weeks. If breeding or foaling is to take place the vagina will need to be re-opened with an episiotomy and then the Caslick procedure performed again afterwards. If artificial inseminations is to be conducted, the Caslick procedure may not need to be reversed. 
Top
Efficacy of Caslick's Procedure in Horses
Caslick's procedure is effective at preventing air and contaminants from entering an affected mare's reproductive tract. Mares who are affected by pneumovagina can experience frequent infections resulting in infertility--infections can even be life threatening. A Caslick's procedure is usually successful at returning fertility in the mare and/or preventing recurrent infections and resulting endometritis.
Top
Caslick's Procedure Recovery in Horses
Mares usually recover with few complications from this procedure. The site where the wound has been created should be monitored until healing is established to ensure local infection does not occur. Flushing the area may be recommended by your veterinarian. If non-absorbing sutures are used they should be removed in approximately two weeks. If the mare needs to be bred or is due to foal the procedure will have to be reversed by opening the vulva with an episiotomy.
Top
Cost of Caslick's Procedure in Horses
The cost for this procedure will vary if mileage charges are incurred by your veterinarian. Depending on the cost of living in your area, the cost to perform Caslicks procedure ranges from $75 to $200.
Top
Worried about the cost of Caslicks Procedure treatment?
Pet Insurance covers the cost of many common pet health conditions. Prepare for the unexpected by getting a quote from top pet insurance providers.
Horse Caslick's Procedure Considerations
If you are planning on breeding your mare, the Caslick procedure will need to be reversed prior to breeding and performed again after, and then repeated prior to and after foaling. If this procedure is performed multiple times, scar tissue can build up making the procedure more difficult with each successive procedure. If artificial insemination (AI) is used the Caslick procedure may not require reversing, but as AI is not accepted by thoroughbred breed registries and thoroughbred mares are the most likely to be affected, this may not prevent multiple procedures.
Top
Caslick's Procedure Prevention in Horses
Mares that experience windsucking or pneumovagina due to congenital or inherited structural abnormalities may be provided Caslick's procedure to improve fertility. There is some controversy as to whether this is a positive for the equine population as the abnormality is then passed on to the next generation. Removing mares with congenital conditions from the breeding program will reduce the incidence of congenital pneumovagina in future generations. 
Top
Caslick's Procedure Questions and Advice from Veterinary Professionals
Radish
Thoroughbred
12 Years
1 found helpful
1 found helpful
My mare has had a Caslicks procedure done on her in the past and although it doesn't seem permanent is it possible to have it undone so that she can be a recipient mare for an embryo transfer? If it is possible how much would this typically cost? Also does having this procedure done on her mean that she wouldn't be a good choice for a recipient mare due to vaginal confirmantion (Warmblood foal)?
July 6, 2018
Radish's Owner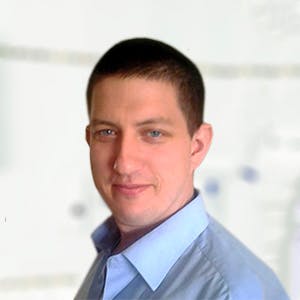 1 Recommendations
A Caslick's procedure may be considered temporary or permanent: generally a permanent Caslick is done when breeding isn't anticipated where some of the vaginal mucosa from each vulval lip is debrided and sutured to the opposite side leaving a small ventral passage for any discharge; a temporary Caslick is just suturing closed the vulva to prevent windsucking etc… and is easier to reverse. As far as cost, this varies depend on your location (country, state, city), your Veterinarian and complexity; again your Veterinarian will discuss pricing with you. Regards Dr Callum Turner DVM
July 7, 2018
Was this experience helpful?
Catae
Quarter Horse
10 Years
1 found helpful
1 found helpful
Has Symptoms
Vaginal Tear During Delivery.
What is the difference between a temporary caslick and a permanent caslick procedure? My mare foaled last night and tore. She is leased out to someone else and is in another state. I am not able to see the mare in person. The vet is coming out Sunday to suture the mare. The vet saw a picture of the tear and told the leasee that the mare may have to get a permanent Caslick. Stating that a permanent Caslick will make the mare unable to ever foal again. She may be able to have embryos flushed but not able to deliver a foal herself. Can that even be done in the field?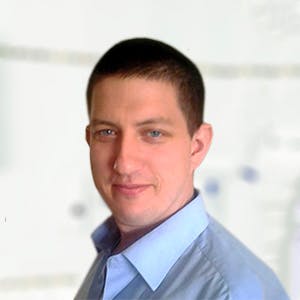 1 Recommendations
Generally a temporary Caslick's procedure is used to resolve windsucking or other issues with poor vaginal confirmation and may be easily undone for mating or other reasons since the vulva is only sutured together; a permanent Caslick's procedure involves removing some of the vulva tissue so that the two margins created on both vulva labia may fuse together permanently, this is only recommended for severe cases in mares not intended for breeding. Since a small section of the vulva is left open, embryo flushing is a possibility but depending on overall severity you should discuss with the Veterinarian once he has examined her. Regards Dr Callum Turner DVM
May 5, 2018
Was this experience helpful?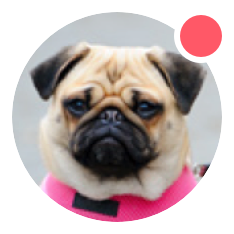 Need pet insurance?