What is Cervical Laceration Repair?
Cervical lacerations most often result in horses as a result of dystocia, difficulty during foaling, in mares. As the cervix performs the function of providing a barrier to the uterus, if laceration occurs to the cervix and it fails to close, this barrier is compromised and your mare will become prone to chronic uterine infections that may affect her fertility. Large lacerations of the cervix require surgical intervention to repair. A veterinarian can perform surgical repair if necessary in a standing horse using epidural anesthesia. In some cases, general anesthesia is required.
Cervical Laceration Repair Procedure in Horses
Antibiotics and anti inflammatories will be administered prior to and post surgery. Your mare will be restrained, in stocks if available, sedated, and epidural local anesthetic administered. The mare's tail is wrapped and secured out of the way, and fecal material is evacuated. When epidural anesthetic takes effect, noticeable by the tail drooping, cervical repair can begin. Your veterinarian will lubricate an arm and insert their arm into the mare's vaginal cavity to locate the cervix. The cervix is manipulated caudally, towards the vaginal opening. Long handled instruments will be utilized to perform debridement and suturing as necessary to adequately reach the cervical lesion. Any tissue that has deteriorated or is experiencing necrosis is removed. If laceration occurred on the abdominal side of the cervix, repair can be difficult due to lack of visibility. This will require the cervix to be manipulated and rotated further to allow visualization of the laceration. Once located, the laceration is repaired with sutures of two to three layers. If the laceration cannot be visualized in the standing position, if the mare is uncooperative, or if severe, full thickness cervical lacerations have occurred, the mare may need to be put under general anaesthetic and hoisted by her hindquarters to provide adequate access to the cervix to affect closure of lacerations. In this case, sedation and intravenous anesthetic will be followed by intubation and maintenance of anesthesia by gas while vital signs are carefully monitored. This will require that recovery from anesthesia is monitored, and the mare assisted as required.
Top
Efficacy of Cervical Laceration Repair in Horses
Usually, surgical repair of the cervix is successful, and the mare can return to a breeding program without impaired fertility. If uterine infections have already occurred or multiple, severe, lacerations occurred, fertility may be negatively affected. Mares that have experienced cervical laceration are more prone to lacerations with subsequent foaling.
Top
Cervical Laceration Repair Recovery in Horses
Antibiotic an anti-inflammatories should be administered intravenously and topically post-surgery as instructed by a veterinarian. Anti-inflammatories may help in preventing the formation of scar tissue and adhesions on the cervix. Your veterinarian should perform a follow-up examination to ensure healing has occurred and can advise you on when breeding can take place.
Top
Cost of Cervical Laceration Repair in Horses
The cost of this procedure will depend on whether it can be performed standing with epidural anesthetic, or will require general anesthetic. The cost of cervical laceration repair can range from $500 to $2,000 or more, depending on the procedure used and your location. 
Top
Worried about the cost of Cervical Laceration Repair treatment?
Pet Insurance covers the cost of many common pet health conditions. Prepare for the unexpected by getting a quote from top pet insurance providers.
Horse Cervical Laceration Repair Considerations
If infection has occurred, fertility can be adversely affected in spite of repair. Adhesions can affect future fertility. If general anesthetic is required there is always a risk associated with general anesthetic, especially in horses, and careful monitoring of vital signs during the procedure and assistance with recovery will mitigate this. 
Top
Cervical Laceration Repair Prevention in Horses
Careful monitoring during foaling to address complications where possible by repositioning the foal or performing an episiotomy may aid in preventing cervical lacerations.
Top
Cervical Laceration Repair Questions and Advice from Veterinary Professionals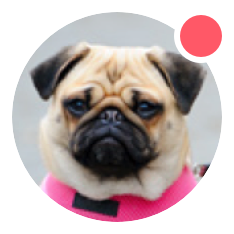 Need pet insurance?