What is Cesarean Section?
A Cesarean section is the surgical removal of a foal through the abdominal and uterine wall. In horses, this procedure is performed when difficulty during foaling occurs and there is little feasibility of delivering the foal vaginally. As horses experience unusually rapid, powerful, labor and delivery, there is only a small window of time when foaling complications occur to determine if a cesarean section is necessary. Locating and transporting to facilities and obtaining a veterinary surgeon to perform this procedure is often problematic prior to the foal experiencing fatality due to time constraints and complications at birth. Once full labor has initiated, delivery should occur within 30 to 60 minutes in order for a viable foal to be delivered. In areas where veterinary care and facilities are available and where breeding stock are carefully monitored, it is possible for cesarean section to be provided in a timely manner, resulting in a live birth. More commonly, cesarean section is provided to preserve the mare's life after the birth process has failed and the foal has died in utero. Cesarean surgery requires general anesthesia, a facility equipped to perform abdominal surgery, and a qualified veterinary surgeon. Complications due to the mare and foal already being in distress due to a birth that has not progressed are a significant factor.
Cesarean Section Procedure in Horses
Prior to Cesarean section, efforts to reposition the foal and deliver the foal vaginally will usually be made. It will be determined at this time if the foal is alive and subsequent choice of anesthetic will be affected.
If Cesarean section is determined to be necessary the mare will have an intravenous line established. She will be sedated, administered intravenous fluids and anesthetic, and lowered to the ground where she will be intubated to provide anesthetic via gas. At this time, antibiotics and sometimes anti inflammatories may also be administered as a preventative for infection and swelling.  The choice of anesthetic will be made based on what is least likely to negatively impact the foal, if the foal is still alive, or to least affect the mare, who will be experiencing distress. The mare is placed on a surgical table on her back. A ventilator will be used to assist respiration, and vital signs will be carefully monitored. The abdominal area is shaved and prepared antiseptically. A large incision is made in the abdominal wall over the uterus and extending to the udder. The uterus is manipulated up to this abdominal opening and an incision is made in the uterine wall. The uterine wall incision should be made over one of the foal's legs in order to assist with manipulation of the foal out of the uterus. The incision in the horn of the uterus is as long as the foal's foot to hock, so as to prevent further tearing of the uterus while the foal is extracted. The foal is extracted carefully so as not to contaminate the abdominal cavity with fluid from the uterine cavity. Absorbent material may be placed at the incision in the abdomen to absorb fluid and prevent it from contaminating the abdominal cavity. It is advisable to have more than one surgical team available, one to supervise anesthesia and vital signs of the mare, one to perform the Cesarean and one to attend to the foal after it is extracted from the uterus. The foal, if alive, will be attended to, and administered oxygen. Bleeding in the mare will be addressed and sutures placed in the uterine and abdominal wall to close incisions and prevent hemorrhaging. A continuous suture line is placed around the uterine walls to ensure adequate closure. The placenta is usually left in place to be passed vaginally, and it must be ensured that the placental tissue does not get caught in the suture line. The mare will be assisted in her recovery from anesthesia.
Top
Efficacy of Cesarean Section in Horses
Although prognosis for the foal once dystocia occurs is guarded to poor, Cesarean section can result in a live birth if care and facilities are available, where other methods to extract the foal fail. For the mare, prognosis is usually good, if Cesarean can be performed in a timely fashion, before vital signs are compromised, and if complications such as uterine rupture or hemorrhage, retained placenta, or toxemia do not develop.
Top
Cesarean Section Recovery in Horses
If the foal survives, it will require oxygen after extraction and supplementary colostrum should be provided as the mare's supply may be compromised. 
The mare will be administered oxytocin to allow her to pass the placenta naturally. Antibiotics, painkiller, and anti-inflammatories will be administered to the mare post surgery, as well as fluids intravenously to prevent dehydration. The mare must be carefully monitored for complications such as uterine hemorrhage, rupture, shock, peritonitis, and uterine infection. The passing of the placenta, in its entirety, should be observed within a few hours of the procedure. If this does not occur, steps to ensure it is removed will need to be taken by your veterinarian. Mares experiencing cesarean section will usually be hospitalized for observation for five to seven days. The incision will be monitored for signs of infection, bleeding or swelling. After release from hospital, the mare should be put on stall rest for several days and then limited turn out for a few weeks. Mares usually return to reproductive soundness and can be rebred after recovery, in a few months, after veterinary examination establishes adequate healing has occurred.
Top
Cost of Cesarean Section in Horses
The cost of an emergency Cesarean section can range from $3,000 to $5,000 or more, and varies depending on location, distance to clinic, and complications that may present themselves.
Top
Worried about the cost of Cesarean Section 1 treatment?
Pet Insurance covers the cost of many common pet health conditions. Prepare for the unexpected by getting a quote from top pet insurance providers.
Horse Cesarean Section Considerations
Cesarean section, although usually effective for saving the mare often does not result in a live foal. 
Facilities where a cesarean section may be successfully performed may not be available. The risk of administering anesthetic and performing surgery on a mare and foal in distress presents a significant risk for complications. 
Top
Cesarean Section Prevention in Horses
Careful monitoring of pregnant mares prior to parturition, to address any health concerns, may mitigate dystocia during foaling. Monitoring the mare during labor to address complications as soon as they appear will result in a better outcome, as time is of the essence during equine labor and parturition. If complications are suspected prior to labor, moving the mare to a location where she can receive veterinary assistance and Cesarean section if necessary will greatly increase her and her foal's chances for recovery by reducing the time period required to obtain medical assistance. 
Top
Cesarean Section Questions and Advice from Veterinary Professionals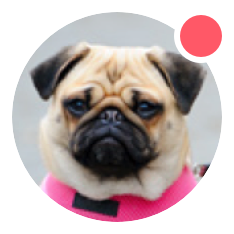 Need pet insurance?