Chemical Arthrodesis of a Joint with Alcohol in Horses
Chemical Arthrodesis of a Joint with Alcohol in Horses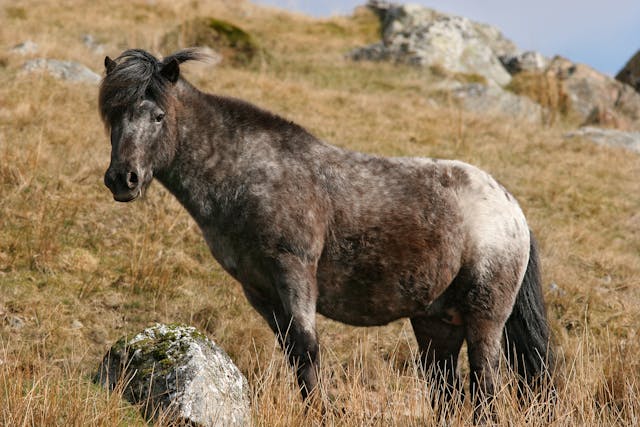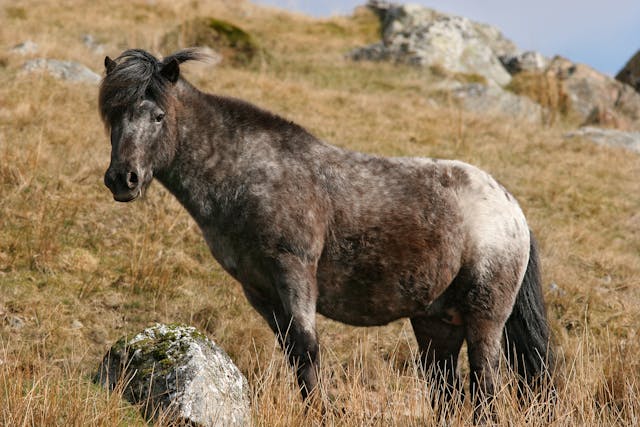 What is Chemical Arthrodesis of a Joint with Alcohol?
Low motion joints in horses, that do not articulate and are not necessary for movement, may experience osteoarthritis or other degenerative diseases. When this occurs, fusion of the joint provides relief from pain associated with the condition and provides stability to the disordered joint. Fusion may occur naturally over time, be induced surgically, be produced with the chemical agent monoiodoacetate (MIA), or be produced by injection of ethyl alcohol into the joint. MIA is associated with significant pain during recovery, however, ethyl alcohol injections have been found to successfully induce fusion within four to twelve months, without the discomfort and complications associated with MIA. The procedure is performed by your veterinarian; radiographs to ensure your horse is an appropriate candidate for this treatment should be conducted prior to the procedure. 
Chemical Arthrodesis of a Joint with Alcohol Procedure in Horses
X-rays and other radiographs of the affected joint need to be conducted prior to alcohol arthrodesis to identify dysfunction and ensure that infection is not present, and that there is no visible communication of low motion joints with critical motion joints. Your veterinarian will sedate your horse and perform the procedure in a standing horse; local anesthetic may be administered on the skin at the joint site to reduce discomfort when the injection into the joint is being made and to reduce the risk that the horse moves during the procedure. The area where injection is to be made is clipped and cleaned antiseptically prior to injection. A 1.5 in 19-20 gauge needle needle is inserted into the low motion joint; radioisotopes and endoscopy may aid the targeting of the joint. Dye is injected, and a radiograph is performed to ensure that the dye has not migrated into the adjacent joints required for motion. This establishes that when ethyl alcohol is injected, it will only affect the low motion joint areas. When this is established, 70-75% ethyl alcohol is injected into the low motion joint. Once the needle is withdrawn from the joint a bandage is applied at the injection site, and painkiller such as phenylbutazone is administered.
Top
Efficacy of Chemical Arthrodesis of a Joint with Alcohol in Horses
Fusion results for ethyl alcohol arthrodesis are similar to those for other chemical arthrodesis such as MIA, however recovery time is faster and pain, discomfort, and complications are less than for MIA arthrodesis. Relief of pain in the joint is almost immediate, due to destruction of nerves. The fusion process may take several months, however return to normal activity for horses treated with this procedure is very good and full recovery is usually achieved.
Top
Chemical Arthrodesis of a Joint with Alcohol Recovery in Horses
Because the procedure can be performed under sedation, recovery is minimal and pain relief is usually achieved shortly after the procedure. Painkillers may be administered immediately after the procedure. Horses can return to normal activity within a few days of the procedure, however, it will take four to twelve months for full fusion of the joint to occur.
Top
Cost of Chemical Arthrodesis of a Joint with Alcohol in Horses
This procedure is considered to be more cost effective than surgery or other chemical arthrodesis procedures as it does not require anesthetic and can be performed on two joints at the same time, without a resting period. Cost varies with transportation charges to a clinic, or mileage for your veterinarian. The cost of the procedure ranges from $500 to $1,000 including sedation, radiography, dye injection and alcohol injection.
Top
Worried about the cost of Chemical Arthrodesis Of A Joint With Alcohol treatment?
Pet Insurance covers the cost of many common pet health conditions. Prepare for the unexpected by getting a quote from top pet insurance providers.
Horse Chemical Arthrodesis of a Joint with Alcohol Considerations
Complications and recovery for arthrodesis with ethyl alcohol injections are minimal compared with other procedures. It is minimally invasive, and not associated with significant pain and discomfort for your horse, while resulting in successful fusion of the joint. It will however, take several months to establish complete fusion of the joint. Allergic reactions and irritation are possible.
Top
Chemical Arthrodesis of a Joint with Alcohol Prevention in Horses
Osteoarthritis may be difficult to prevent in many cases, however incidents that are contributed to by injury can be reduced. Overwork and strain of a joint during performance can result in onset of degenerative joint disease (DJD). Ensuring that signs of joint stress are immediately addressed with veterinary care and rest and that performance is adjusted as necessary to prevent recurrence will reduce DJD. In addition, injuries and infections can result in a joint being more susceptible to DJD. Providing a safe housing and turn out environment and addressing any injuries or infections in the joint area as soon as possible can mitigate this.
Top
Chemical Arthrodesis of a Joint with Alcohol Questions and Advice from Veterinary Professionals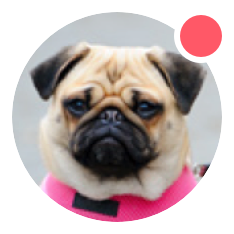 Need pet insurance?