Choke Treatment With Nasogastric Tube in Horses
Choke Treatment With Nasogastric Tube in Horses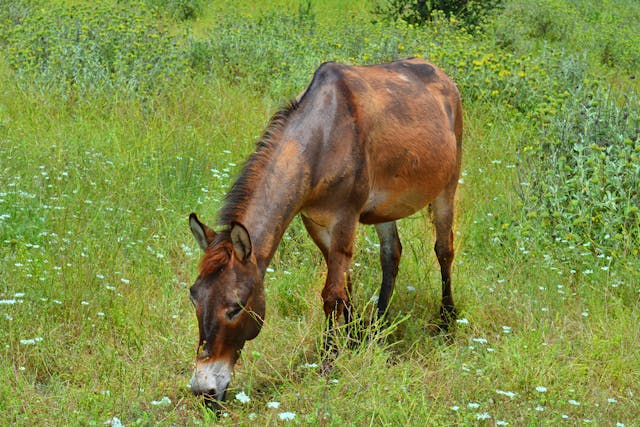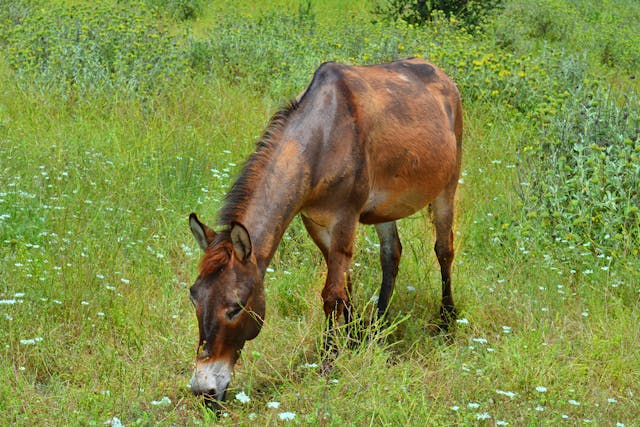 What is Choke Treatment With Nasogastric Tube?
In horses, "choke" refers to a condition where an obstruction occurs in the esophagus. This obstruction does not block the airway and is therefore not immediately life threatening, but requires immediate veterinary treatment as it prevents your horse from eating and drinking and can result in aspiration pneumonia, damage to the esophagus, or even rupture of the esophagus. It is important to remove food, water, and even bedding as your horse may attempt to ingest this until the obstruction can be removed. Muzzling your horse to prevent ingestion until veterinary care can be obtained may be beneficial. Immediate treatment is necessary because dehydration can occur rapidly in a horse that is unable to drink. 
If choke occurs, your veterinarian will insert a nasogastric tube through your horse's nostril into the esophagus. If the tube can not be advanced through the esophagus, a blockage is present, and lavage through the nasogastric tube can be conducted to flush the obstruction out with gentle pressure. Your veterinarian will perform this procedure in a standing, sedated horse. It is important that care is used so as not to cause aspiration or damage to the esophagus. An experienced veterinarian is required for successful treatment.
Choke Treatment With Nasogastric Tube Procedure in Horses
Your veterinarian will examine the horse and determine if the blockage is likely to pass as saliva continues to break it down, or if sedation relaxing the esophagus will help pass the obstruction. If more invasive treatment is required your horse will be sedated and a nasogastric tube passed through the nostril into the esophagus. If the tube does not advance, this is generally confirmation that a blockage exists. Endoscopy or radiography may also be used to confirm obstruction and determine the extent of the issue. Once the nasogastric tube is placed, the horse's head will be kept lowered and warm water is pumped gently into the tube and allowed to run back out; this process is aided by the horse's head being lowered. The fluid may help lubricate the obstruction and allow it to pass down the esophagus, or break it up, with particles running back out with the fluid. This can be a time consuming process, and patience should be used to avoid damage to the esophagus. If a horse is especially uncooperative, anesthetic may be required, although this is generally avoided due to the danger of aspiration. Sometimes a tracheal tube is also inserted to prevent opening of the airway and aspiration while flushing is taking place. If the horse is experiencing aspiration or aspiration pneumonia, antibiotics will be administered. Once the blockage passes the tube can be passed into the stomach. 
If the object in the esophagus in indigestible, a foreign object, it should not be pushed down into the gastrointestinal system as it can cause blockage and disruption further down, but should instead be removed surgically. After the esophageal blockage has been removed the esophagus should be examined endoscopically to enures damage has not occurred and determine diet requirements during recovery if necessary. If severe damage has occurred, intravenous fluids may be administered and hospitalization recommended until healing occurs.
Top
Efficacy of Choke Treatment With Nasogastric Tube in Horses
The passage of a nasogastric tube and flushing with water is usually effective for removal of a blockage causing choke. In some cases, the situation can be resolved with sedation relaxing the esophagus, and in some difficult cases surgery may be required. Damage to the esophagus can occur, resulting in a horse being more prone to choke in the future. Prognosis is good with prompt veterinary treatment and feed management to prevent recurrences.
Top
Choke Treatment With Nasogastric Tube Recovery in Horses
Once the blockage has passed you should feed your horse softened foods or grass until swelling subsides and healing of the esophagus occurs.
If damage occurred from the esophageal tube, intravenous fluids and hospitalization may be required followed by feed with watered down gruel until recovery is achieved sufficiently to start reintroducing regular foods. 
Your horse should be monitored in case aspiration occurred, and if signs of pneumonia result, veterinary care should be obtained immediately.
Top
Cost of Choke Treatment With Nasogastric Tube in Horses
The cost of this procedure will depend on the cost of living in your area and mileage for your veterinarian to the home site if required. Also, the duration treatment is required varies greatly, with some obstructions passing immediately and some taking several hours to pass which greatly affects cost. Choke treatment with nasogastric tube ranges in cost from $300 to $1,000.
Top
Worried about the cost of Choke Treatment With Nasogastric Tube treatment?
Pet Insurance covers the cost of many common pet health conditions. Prepare for the unexpected by getting a quote from top pet insurance providers.
Horse Choke Treatment With Nasogastric Tube Considerations
Aspiration pneumonia and esophageal damage or rupture are both complications that can occur with the passage of a nasogastric tube to clear choke blockages. Careful use of the nasogastric tube, and monitoring and treatment for aspiration, mitigate these risks. Horses who have respiratory issues or where the obstruction is high in the esophagus are at increased risk for aspiration and should be treated accordingly.
Top
Choke Treatment With Nasogastric Tube Prevention in Horses
Proper dental care in older horses will mitigate dental problems that impair their ability to masticate food and can decrease the likelihood of choke occurring. Adjusting feed sources for horses with dental issues may also be required. Horses that bolt their feed should also have feed adjusted and steps taken to slow their eating processes, such as putting large salt blocks or stones in a shallow feed pail. Removing bedding, or using a muzzle to prevent your horse from ingesting bedding or large chunks of food and other items if they are prone to this, may also be effective. Soaking dry feed also reduces the incidence of choke by allowing feed that absorbs fluid to expand prior to ingestion and lubricating feed. Feeding hay and water prior to grain and keeping horses separated during grain feeding will also slow the rate at which your horse consumes grain products.
Top
Choke Treatment With Nasogastric Tube Questions and Advice from Veterinary Professionals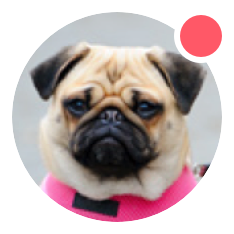 Need pet insurance?