What is Cholelith Removal?
Choleliths are hard buildups of bile that can cause blockages in the biliary system. Horses do not have gallbladders to store bile; in horses, bile is constantly produced by the liver and released into the intestine to aid in digestion. Cholelith formation is not common in horses, however, the presence of bacteria, parasites or other liver or bile duct dysfunction can result in the buildup of hardened bile that can cause blockages in the bile ducts or disease and dysfunction in the liver.The resulting inflammation and damage to bile ducts and liver can cause colic symptoms and/or liver disorder. There are several medical therapies that your veterinarian may attempt to aid in dissolving choleliths, however, if medication proves ineffective, surgical removal of choleliths may be required. This procedure requires a veterinary surgeon with experience in biliary system surgery, and that your horse is put under general anesthetic. This is a serious condition and there are many complications possible with removal of choleliths in horses. Immediate veterinary attention is required and prognosis is guarded.
Cholelith Removal Procedure in Horses
If possible, choleliths may be managed with the administration of medications and supportive care. If this fails to resolve the condition, surgical intervention may be required. Due to their location, ultrasound may prove ineffective to locate choleliths. Blood chemistry tests will indicate disorder and radiographs may indicate inflammation that would aid your veterinarian in determining choleliths presence prior to surgical intervention. Antibiotics and intravenous fluids are administered prior to surgery. Sedation and intravenous anesthetic will be provided to render your horse unconscious. Intubation and gaseous anesthetic can then be administered. Your horse's abdomen will be clipped where incision is to occur, and cleaned antiseptically. An incision is made along the ventral midline of your horse's abdomen and biliary ducts and blockages within are located and isolated. This procedure may be performed endoscopically with a specialized camera, and long handled surgical instruments, if possible, or may be performed through open surgery. Once the bile duct containing choleliths is isolated, it may be manually massaged to pass the choleliths into the duodenum, without incision into the bile duct. If this is not possible, choledocotomy to open the bile duct and remove cholelith formations may be conducted. It is also possible for a cholelithotripsy to be performed, using specialized equipment, to fragment the cholelith within the duct and allow it to pass into the duodenum. 
Choleliths in the hepatic ducts can not be removed surgically. Cholelithotripsy may be an option for hepatic duct choleliths.
Once choleliths have been removed, your veterinarian will repair incisions and observe for any sign of leakage or hemorrhage prior to closing the abdominal cavity. Once the abdominal incision has been closed your horse will be allowed to recover from anesthetic and support provided as required.
Top
Efficacy of Cholelith Removal in Horses
Prognosis for choledocholithiasis is fair for horses; complications are possible, and the effectiveness of surgery depends on the degree of illness the horse is experiencing, the timeliness of intervention and how well they tolerate anesthesia and abdominal surgery. Choleliths affecting the liver and hepatic ducts are associated with a more guarded prognosis and removal options are more limited. Supportive care, antibiotics, and medications administered will improve the effectiveness of surgical intervention to remove choleliths.
Top
Cholelith Removal Recovery in Horses
Horses are hospitalized for a week or more, during which time they are given fluids intravenously, and antibiotics for several days. Feed is reintroduced cautiously for two to three days post-surgery, and your horse is closely monitored for signs of recovery of digestive functioning. Body temperature should be closely monitored in the hospital and when at home for two weeks by taking the temperature rectally daily. The abdominal incision should be observed for signs of infection, discharge, or compromise of the wound. Your horse will have to be checked for symptoms of colic or laminitis. Stall rest with limited walking is recommended for 30 to 60 days post surgery. For 30 to 90 days after surgery, limited turn out in a small pen or corral may be permitted. Two to four months after surgery a gradual return to preoperative activity is recommended.Your veterinarian should be scheduled for regularly intervaled check ups during the recovery period. Full recovery may take several months.
Top
Cost of Cholelith Removal in Horses
Cholelith removal in horses requires complex abdominal surgery under general anesthetic and can be expensive. The cost of treatment can range from $5,000 to $10,000 depending on your location, availability of a qualified veterinarian, facility, complications, and degree of illness present in your horse.
Top
Worried about the cost of Cholelith Removal treatment?
Pet Insurance covers the cost of many common pet health conditions. Prepare for the unexpected by getting a quote from top pet insurance providers.
Horse Cholelith Removal Considerations
Multiple complications are possible with cholelith removal. Most horses presenting with this condition are very ill, making anesthetic and abdominal surgery risky. If choleliths affect the hepatic ducts, options for removal are limited and prognosis is guarded. The cost of the procedure is substantial, so the horse's likelihood of recovery need to be considered. The surgical procedure is subject to bile leakage or contamination of the abdominal cavity by gastrointestinal contents and care during surgery must be taken. In addition, delicate bile duct structures that are subject to rupture are handled during surgery and there is substantial risk associated with manipulation of these structures. An experienced surgeon and surgical team will mitigate these risks. Your horse's condition and prognosis should be taken into account prior to the decision to proceed with surgical intervention.
Top
Cholelith Removal Prevention in Horses
Regular parasite control programs in horses may decrease the likelihood of parasitic contribution to the formation of choleliths in horses. Regular attention and monitoring of your horse to address signs of illness or bacterial infection as soon as possible will reduce the likelihood of inflammation and bacteria in your horse's gut interfering with gastrointestinal processes and cholelith formation resulting. If colic symptoms appear in your horse, swift veterinary intervention will increase the likelihood of medical treatment being successful and surgical intervention being circumvented.
Top
Cholelith Removal Questions and Advice from Veterinary Professionals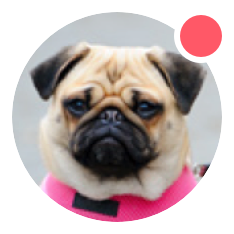 Need pet insurance?