What is Cleft Palate Repair?
Cleft palate is not a common condition in horses. It is a deformity that occurs when the lateral palatine process fails to fuse during embryonic development. This results in communication between the oral cavity and the nasal cavity, as a gap in the palate remains at birth. In horses, this most often leaves a gap in the caudal, or rear, portion of the soft palate towards the back of the oral cavity, although the hard palate, or roof of the mouth, can also be involved. The deformity results in difficulty sucking and swallowing in foals, and creates a danger of aspiration pneumonia. If difficulty nursing occurs after birth, a veterinarian may use an endoscope to locate the gap and diagnose cleft palate. The gap can be treated by surgical correction to close the gap in the palate, however prognosis is guarded and complications are often a factor. Due to the difficulty in accessing the palate in horses and the inability to bandage and dress surgical wounds in the oral cavity, along with their exposure to foreign substances such as food and milk, healing of cleft palate repair is problematic. A veterinarian performs this procedure under general anaesthetic when deemed appropriate. 
Cleft Palate Repair Procedure in Horses
Cleft palate repair is conducted under general anesthesia. Due to risks with anesthesia in foals that may also be experiencing respiratory issues from aspiration, the presence of an anesthesia surgical team, to administer anesthesia and monitor the foal's vital signs, is desirable. The foal will be given sedation, intravenous anesthesia, and then administered general anesthesia by endotracheal tube if possible. Due to the location of the cleft palate repair and respiratory issues, gaseous anesthesia may be difficult to administer, however intravenous anesthetic is of limited duration and an experienced anesthesiologist may be required to monitor and handle anesthesia. Because horses have long jaws, reaching the cleft may be difficult. The procedure may be performed endoscopically, by incision through the throat latch, or the mandible may need to be split in order to access the cleft. The palate may be closed using a two or three layer closure or Z-plasty, or a combination of both. Strips of tissue are removed from the side of the gap to provide fresh tissues for suturing and effecting closure and grafts are incorporated as available to effect closure of the palate gap. Due to the difficulty of working in this area, a combination of techniques will be used to best achieve closure of the gap. Anti-inflammatories and antibiotics will be administered as required along with intravenous fluids to counteract the negative effects of anesthetic. The foal will be assisted to recover from anesthetic.
Top
Efficacy of Cleft Palate Repair in Horses
Cleft palate repair in horses is difficult due to the length of a horse's palate and the difficulty accessing the palate. Complications are common, upwards of 80%, due to location and the inability to prevent breakdown of the surgical repair, infections, and the likelihood of aspiration conditions. Palate repair in the horse frequently requires a combination of surgical techniques and more than one procedure to effect closure. 
Prognosis is guarded due to the difficulty providing closure and the presence of complications. If the cleft is restricted to the soft palate and not excessively large, the success rate is better, however if respiratory tract infection has already occurred success decreases. Even with successful closure, affected horses may not achieve normal performance and may require restricted activity. 
As many as 50% of palate closure surgeries achieve success following one or more surgeries.
Top
Cleft Palate Repair Recovery in Horses
Long term antibiotics are administered post surgically to reduce the chances of infection. Special feeding procedures will be required until healing of the palate is achieved. Nursing is allowed, however solid food must be restricted for several weeks. In an older foal, gruel will be fed or the horse may be fed by a stomach tube, although this is also associated with complications. The foal must be carefully monitored for signs of wound dehiscence, rupture, and infection. Also, treatment for aspiration pneumonia, if it has occurred, will be required. 
Top
Cost of Cleft Palate Repair in Horses
The cost of palate repair varies depending on your location and how many procedures are available to effect palate closure. Cleft palate closure in horses is further complicated by its location and procedures and anesthetic required to reach the repair site vary from case to case. Cost of the repair surgery can vary from $1,000 to $3,000 or more depending on the individual's requirements.
Top
Worried about the cost of Cleft Palate Repair treatment?
Pet Insurance covers the cost of many common pet health conditions. Prepare for the unexpected by getting a quote from top pet insurance providers.
Horse Cleft Palate Repair Considerations
There is a high complication rate, limited success rate, and substantial cost associated with cleft palate repair in horses. Owners will have to weigh their options before deciding to proceed with surgical repair. Performance ability is often compromised, even when repair is successful, due to airway compromise. There are also concerns related to heritability and whether horses experiencing cleft palate should be removed from breeding programs.
Top
Cleft Palate Repair Prevention in Horses
There is some controversy as to whether the condition is inherited or is attributed to other factors. Therefore removal of horses experiencing cleft palate or producing cleft palate foals from breeding programs may be recommended. Environmental factors occurring in utero may also play a factor. Limiting drug and chemical exposure and ensuring gestating mares have adequate diet, complete with necessary vitamins and minerals, may minimize the chance of cleft palate and other congenital disorders occurring in the foal.
Top
Cleft Palate Repair Questions and Advice from Veterinary Professionals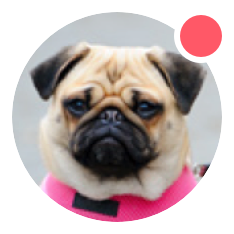 Need pet insurance?