What are Coccidiosis?
This disease is caused by the transmission of the sporulated oocysts, this is usually due to ingestion of contaminated feed or water. Although many rabbits may be carriers of this parasite, in severe cases symptoms such as weight loss and depression may be seen leading to the deterioration of the pet. As the chance of successful management increases greatly for pets who are treated promptly, it is vital that if you suspect your pet may be suffering from this condition you contact your veterinarian.
Coccidiosis is a common and worldwide sporozoan disease of rabbits caused by the protozoan parasite Eimeria ep. Up to 25 species of coccidian have been observed in rabbits, with two main forms seen, hepatic and intestinal.
Book First Walk Free!
Symptoms of Coccidiosis in Rabbits
Often pets show no symptoms of this disease until severe infection has occurred. Symptoms may include:
Depression
Anorexia
Anemia
Signs of pain such as hunching
Pale mucous membranes
Blood or mucous in the feces
Poor coat condition
Dehydration
Weight loss or poor weight gainor growth
In severe cases of intestinal coccidiosis intussusception, convulsions or paralysis or fatality may occur
In severe cases of hepatic coccidiosis weakness, liver damage, and bile duct damage may occur, followed by coma
Types
Intestinal Coccidiosis
This condition can occur even in rabbits who receive excellent care and good sanitation. This affects younger rabbits from a few weeks old to 5 months, particularly newly weaned kits. Risk factors include stress and immunosuppression.
Hepatic Coccidiosis
This condition is known to have poor sanitation as a risk factor for transmission. This liver form of the disease is known to affect rabbits of all ages. It can lead to distention of the liver, gallbladder, and bile ducts. In some cases, secondary bacterial infections may occur.
Causes of Coccidiosis in Rabbits
There are up to 25 different species that can cause this condition in the rabbit. Although many rabbits can carry the protozoa without symptoms, in some cases, the parasite may cause trauma and illness for the pet. The spore enters the intestinal wall of the rabbit following ingestion, this is often through food or water sources infected with fecal matter containing oocytes.
Diagnosis of Coccidiosis in Rabbits
Your veterinarian will carefully examine your pet, and discuss his history with you. Although this disease often causes changes in the liver and gastrointestinal systems seen on gross examination, diagnosis is often difficult. Your veterinarian may choose to take a fecal sample from your pet and examine this under light microscopy. This examination may reveal oocysts. These can be difficult to differentiate from normal, nonpathogenic yeast (Cyniclomyces guttulatus or Saccharomycopsis guttulatus ), which are commonly seen in fecal examinations. If a severe infection is suspected, radiographs may be taken which may show liver or intestinal blockages or fluid build up.
Treatment of Coccidiosis in Rabbits
If your veterinarian diagnoses your pet with this condition the aim of treatment will be management of the condition, rather than cure. If your rabbit is suffering from severe dehydration intravenous fluid therapy may be considered.
For hepatic coccidiosis, oral doses of antiprotozoal agents such as sulfaquinoxaline administered into either the drinking water for 30 days or in the feed for 20 days, may reduce clinical signs. This may decrease symptoms but may not prevent the lesions from forming.
For intestinal coccidiosis, treatment is similar to that for hepatic coccidiosis. Sulfaquinoxaline is given in the drinking water for 7 days and then repeated after a 7-day interval. Other medications that may be considered are amprolium, salinomycin, diclazuril, and toltrazuril.
Antibiotic therapy may also be offered to your pet, This does not rid your pet of the parasite but allows your rabbit to develop his immunity system while the protozoa is controlled. Your pet may develop a life long immunity against the species of coccidiosis. Your rabbit may require repeated treatments with regular intervals.
Recovery of Coccidiosis in Rabbits
The prognosis for rabbits with coccidiosis is good when caught early. For pets with severe infections or who present with signs of liver failure, the prognosis may be guarded.
In order to give your rabbit the best chance of a successful recovery, excellent sanitation and husbandry is essential. Ideally, putting a sanitation program into place prior to infection is the best method to prevent your pet suffering from rabbit coccidiosis.
Regularly clean your rabbit's environment
The hutch should be kept dry, with the floor, feed hoppers and water crocks kept clear of feces; the wire bottoms should be regularly brushed
The cage should be routinely disinfected with a solution that is lethal to oocysts such as ammonia (10%)
Provide your rabbit with a nutritionally complete diet that supports his digestive system
Unlimited, quality timothy hay should be offered
Reduce stressors for your pet by ensuring overcrowding does not occur and by ensuring he is not exposed to predators or environmental changes
When choosing your pet make sure he comes from a reputable breeder that has allowed the rabbit to stay with the doe for up to ten weeks of age as this provides the young with the essential nutrition to form a healthy gut and immune system
Coccidiosis Questions and Advice from Veterinary Professionals
No specific rabbit right now.
Mini Rex and Polish
2 Years
0 found helpful
I have been fortunate to not experience this with my rabbits.

I have a question, however.

Toltrazuril 5% suspension was recommended as an effective preventative for cocci. I asked the poster if it messed with the healthy gut flora of a rabbit. They weren't sure, and referred me here to ask.
Add a comment to No specific rabbit right now.'s experience
Was this experience helpful?
Willow
Mini lop
6 Months
1 found helpful
My beautiful willow died of coccidiosis a few weeks ago. He was a very well kept house bunny, 6m old. Initially he had runny poo starting late in the afternoon, (not watery diarrhea), I made the mistake of thinking he had eaten something my kids had left out and thought he'd be better in the morning (first time bunny owner). He was not better but worse. I took him to the vet the next morning, they gave him fluids, critical care and was given panacur and an antibiotic as cocci didn't show up on the fecal test. He got a bit better but then 2 days later mucus was in his poo again and it went soft again. I took him back and they gave him baycox along with another antibiotic. The soft poos continued and got worse. I then took him back to the vet where they gave him fluids and put him on a drip as dehydrated. He had the drip and was fed critical care (also fed critical care at home). He then died. I was so devastated, our whole family was. One day I'd love to get another bunny but I want to know more about cocci first as I wouldn't want this happening again. The vet said he may have had it already as a baby bun? Or maybe we brought the dormant parasite home in our shoes? Or from the cat next door (they also have chickens) it does come in our yard so could he have got it that way?
I'm so sorry to hear. My Eva is at the vets on fluids and getting faecial testing and blood testing. I googled this and I'm thinking she might have this or a parasite. Shes been eating constantly after a bout of GI stasis and losing weight crazy crazy fast. Coccidiosis affects the liver the most then they fall into a coma apparently. A shame they didnt catch this on your Willows faecial testing!
Add a comment to Willow's experience
Was this experience helpful?
no name yet
French Lop
5 Weeks
0 found helpful
I am seeking advice. I am due to pick up two buns in about a month. The person I'm getting them from just told me she lost one from the group to coccidia. Another one started getting sick and she took them to the vet. All siblings and mom are getting treated with a 10 day antibiotic. The sick one, she says is already eating and acting better. My two did not show symptoms but are being treated anyway. She understands if I want to back out from getting them. I am getting very mixed information online. Some readings say it is impossible to get rid of the parasite, others say it is curable, others say they will need treatment on and off for a long time.

Would you recommend not getting these bunnies? they would be 12 weeks old when I pick them up the second week of November. I don't want to get them and then have them get sick. I am also getting a bunny from another person and that one is healthy. If the other 2 are "treated" could there still be a high risk for passing it on to the one that doesn't have it?

Thank you in advance. I really need some guidance on what to do.
The one that died today was lethargic on the second day we had them, but bounced back until today. Today was quick... four hours from noting the issue that must have set in overnight to having to bury him.
New to rabbits. Picked up 6 Holland Lops Sunday. One died after a day and a half and another died with the same symptoms at 5.5 days. Appears to be coccidia. The first died on the vet table. Heavily jaundiced with runny poo that stunk badly. It was quick... onset that we could see was that day and he died that night. Vet felt it was genetic liver problem. Rabbits were about 8.5 weeks old. Second died after I took him to the vet today. He received fluids and B12. Diagnosed coccidia and I got Corid. Put prevention dosage in waterer for all the bunnies. Gave symptomatic bunny a direct treatment dose. He died 2 hours later. All this is the background for my question that relates... if you get a bunny with coccidia, how long does it take to become symptomatic with the nasty liquid in the tray and goopy poo on the rear end?
Add a comment to no name yet's experience
Was this experience helpful?
Multiple
New Zealand
1 Year
3 found helpful
Wanting to treat my rabbits (8 weeks to adult, including pregnant does) with Corid for coccidia as a preventative measure. I have to option to buy 9.6% oral solution or the 20% soluble solution. Which would be recommended and at what dosage?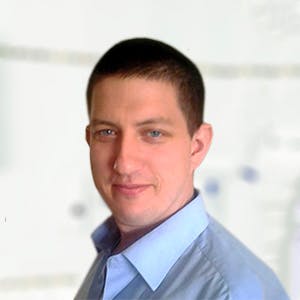 3320
Recommendations
For Coccidia treatment in rabbits it would be best to use a product like sulfadimethoxine (Albon - dose 0.5g/litre of drinking water) as this is better for pregnant and lactating does than Corid (amprolium). Personally I wouldn't recommend the use of Corid for rabbits. Regards Dr Callum Turner DVM www.fao.org/docrep/t1690E/t1690e07.htm
Add a comment to Multiple's experience
Was this experience helpful?
Emma
Minilop
6 Months
0 found helpful
Am needing help and advice I started noticing about 3 weeks ago that my girl bunny was starting to loose weight more and more wasn't eating much or drinking much either and not active at all so I took her to the vet and she told me that it looks like she has coccidiosis but didn't say it was definitely so she gave me the medications for it... and since then she has eatten less and less and lost more and more Weight. Came home today and she had passed away, but now I'm worried as my boy he's livied in the same area as her since I noticed I want to make sure he's going to be okay he's showing no sights of anything at this stage and he's at the weight he should be I also have a vet appointment on Monday so I will no more then if he's going to be okay...... Baycox enrotril peptisoothe was the medication she was on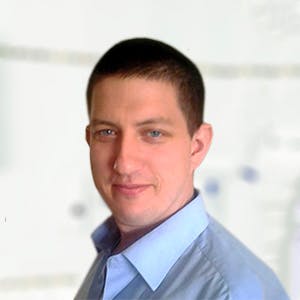 3320
Recommendations
In these cases it would be ideal to have a necropsy performed to help narrow in on a specific cause of death since evidence of Coccidiosis would be apparent post mortem; however without examining Emma myself I cannot say for certain what the cause of death was. Regards Dr Callum Turner DVM
Add a comment to Emma's experience
Was this experience helpful?
George
Mini lop
9 Weeks
0 found helpful
Has Symptoms
Curling ear, excessive drinking and
Curling ear, drinking a lot,wet bum
Hi there, I have a young 9 week old bunny that has suspected coccidia. Can a small dose 0.2ml dose daily for a month of Fenbender 100 be given to him? Is this safe and if not what might happen? Also is this contagious as he has an adult female bunny living with him. Could the dog catch it also if eating their droppings?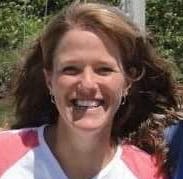 1611
Recommendations
I cannot recommend medication for George without examining him, and Coccidia is contagious to rabbits and dogs. It would be best to have a fecal sample analyzed to see if there is Coccidia, keep him separate from other animals until you have this treated, and get medication for him.
Add a comment to George's experience
Was this experience helpful?
Holland Lop
Holland Lop
3 Weeks
0 found helpful
Hi there, I am a hobby breeder of Holland Lops, ( 15 years old, have been raising them for 6 years) and I went on a vacation for a couple weeks. (with trained caretakers in charge) Anyways, I'm getting freaked out, with them telling me that 4 of my baby Holland Lops have died. They are around the 3-4 week age mark. I'm pretty sure that it is hepatic coccidiosis. It is only hitting my little bunnies. The ones coming down with it are lethargic, don't care for much food, and are kind of wobbly. And eventually they die. The care takers also said that they also smell bad. All my rabbits get Timothy hay, alfalfa pellets every day, and are housed in decently clean cages out side, so I am not sure what this is. Another thing, they don't even have diarrhea. I have never had any sickness problems before! We live down in central Florida. If any help or advice is given, I would be greatly appreciative. I just put all of them on the Terramycin power in their water bottles. Living on a farm, we have used that for cocidosis in animals before. Is that a good treatment for the bunnies? Or would you recommend something else? Thanks, Anna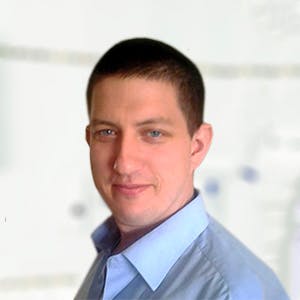 3320
Recommendations
If you're thinking hepatic coccidiosis, just should ask one of the caretakers to examine the liver for any characteristic changes which may indicate hepatic coccidiosis; many pelleted feeds come medicated with a coccidiostat but treatment with sulfadimethoxine or toltrazuril would be more appropriate. In an ideal case, a few of the dead rabbits should be taken to your Veterinarian for an examination/necropsy since there is a spike in mortality. Regards Dr Callum Turner DVM www.msdvetmanual.com/exotic-and-laboratory-animals/rabbits/parasitic-diseases-of-rabbits#v3306674
Add a comment to Holland Lop's experience
Was this experience helpful?
Satin
mini rex
7 Weeks
2 found helpful
I have a rabbit farm, and I also breed small breeds for shows. However, we are losing our young rabbits at a VERY rapid rate. We lost 1 10 week old kit on Monday, then Tuesday we lost 3 more from the same litter. We removed the only remaining kit from the litter from its cage, and moved it to a brand new cage and monitored him very closely. However, Wednesday morning we went into the building and found him lifeless, as well as 4 out of out Holland Lop kits. The 5th died the next morning. So in a matter of 4 days, we lost 9 kits from 2 different litters. We moved our 4 remaining young rabbits out of the rabbitry completely and still lost 1 that was 10 weeks old. We witnessed this one's death, which happened very rapidly. All of a sudden she stopped eating, went to the corner and began swaying slightly as if weak, I picked her up and the bottom of her feet were soaking wet (bottom of cage is wired, so urine falls out and vet said it was sign of severe and true diarrhea), I set her back into her cage and tried to force her to drink some water, approximately 2 minutes after setting her back in her cage she began flipping and flopping all over the place (seazing) and died within 5 minutes. It was a very traumatic death. This time we were able to get a confirmation of Coccidiosis via necropsy, and started the course of Corid. However our vet said 5 days on and 5 days off. So far, we haven't lost anymore young rabbits but we only started the treatment yesterday. Also, I use to feed pellets and timothy hay, but completely stopped the pellets and replaced with alfalfa cubes and increased their timothy hay to an endleas supply. My youngest is 7 weeks old, and she has off and on poo that looks a little moist, but isn't true diarrhea. Is this a concern, or is it normal after the diet change? And is this diet change the right choice to assist in reducing symptoms from Coccidiosis?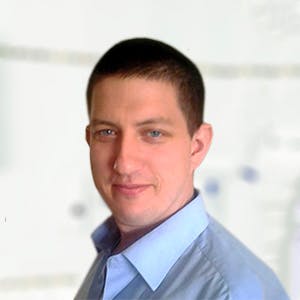 3320
Recommendations
True diarrhoea is very rare in rabbits, but the droppings may change consistency after a sudden diet change but you should still keep a close eye out on the droppings for any other changes. Corid (amprolium) is a treatment of choice for Coccidiosis and some people believe moving away from pellets to a more natural feed may also help with recovery. Regards Dr Callum Turner DVM
Thank you! Today Satin is doing great so far. She has a great appetite, she is acting happy and playful as usual, and drinking her water (with Corid) very well. I know that Corid isn't as successfully if it isn't caught early enough, I am just hoping I did. We haven't had a death in 5 days, and have been on the Corid Treatment for 3. Hoping that is a good sign! Thanks again!
Add a comment to Satin's experience
Was this experience helpful?
Willow
Rabbit
4 Years
1 found helpful
I have a rabbit farm. I have an older rabbit in particular (4 years) that all of a sudden I cannot keep her bottom clean. She's a lionhead and I've trimmed all the fur under her tail and back legs, but she stays a huge matt of wet droppings to where I have to clear her vents regularly just so she can use the restroom. She also has crusty eyes. No other rabbits in the barn have any symptoms. Should I treat her or everyone for coccidia to be safe?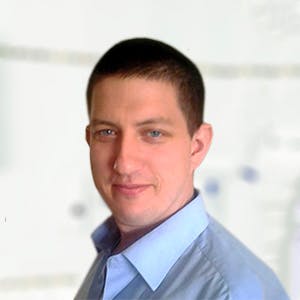 3320
Recommendations
It would be best to take a few fresh droppings to a Veterinarian for a floatation test or smear test to determine whether there are coccidia present or not; whilst treating the whole farm is a possibility it would be ideal to make sure that you're treating the right condition. Regards Dr Callum Turner DVM
Add a comment to Willow's experience
Was this experience helpful?
foxxy
New zealand white
3 Months
2 found helpful
Has Symptoms
rough hair and low appetite
what causes thick whitish fluid in the hutches? secondly, what cause the rabbit fur to be rough instead of being smooth?.i have been feeding them with vegetables and pellets since yesterday. my rabbits were brought to me by a friend.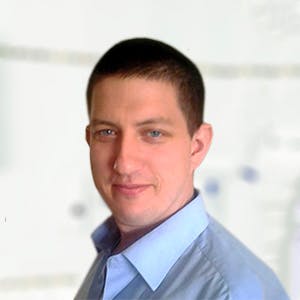 3320
Recommendations
The thick whitish fluid would depend on where it was coming from; sometimes rabbits may have a thick urine which may be due to high calcium diet and low hydration, but without examining Foxxy I cannot say specifically what the cause is. Discharge from the eyes, nose, vulva and other openings may also be an issue; you should visit your Veterinarian to check Foxxy over and to ensure that the diet and general health is good. Regards Dr Callum Turner DVM
thank you Dr. Callum for your advice. I truely appreciate.
Add a comment to foxxy's experience
Was this experience helpful?
socks,browny,uno
New Zealand
3 Months
1 found helpful
I own a rabbit farm and lately we have had a diagnosis of coccidia and it has killed 3 pet rabbits and is wiping out our rabbits what should we do we have tried the medicine corid but the sickness is so strong that it is not helping very much.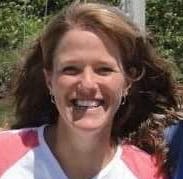 1611
Recommendations
Thank you for your email. Coccidia is contagious between rabbits, and stems from many animals in a small space sometimes. Hygiene is extremely important in getting rid of the problem, in addition to medications. Frequent cleaning and removal of fecal matter, as well as possibly separating the rabbits until the problem resolves, may help. Your veterinarian will be able to help with the medication and advise on husbandry so that you are able to clear this up. I hope that everything goes well.
Add a comment to socks,browny,uno's experience
Was this experience helpful?
Bear
New Zealand
2 Years
2 found helpful
Has Symptoms
Small smelly dark moist poop
Hello, I have a rabbit who has over a week pooping very different. His poop is small in shape. It is also smelly, dark, and moist. He has unlimited hay and water and will eat and drink water as well as run. However, his poop concerns me. I'm afraid he might be in pain.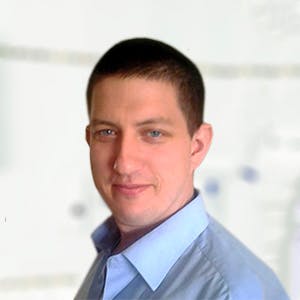 3320
Recommendations
If the faeces are stuck together they may be cecotropes which are the first passage of faeces which a rabbit normally eats. Other problems may be due to parasites, infections or transit problems of digesta. It would be best to take a fresh sample to your local Veterinary Clinic just to rule out certain usual suspected and to determine if the faeces are cecotropes or something more concerning. Regards Dr Callum Turner DVM
Add a comment to Bear's experience
Was this experience helpful?
Lolipop
Miniature Lop
11 Weeks
2 found helpful
My rabbit went limp today,no loose stool in the cage. No paralysis as would move very slightly when I syringed the water. 40 min later convulsed and passed away. 11 weeks old, healthy and happy this morning. Dead by lunch. Only got hay today. Got stressed yesterday when doe charged at him and screamed. No bites as they divided. Worried about other rabbits if it's contagious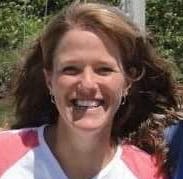 1611
Recommendations
Thank you for your email. I'm sorry for the loss of your Lolipop. Since I can't examine Lolipop or do any kind of post-mortem evaluation, it would be a good idea to take his body to a veterinarian and ask them to do a necropsy to determine if there is anything contagious - it can be difficult to determine that sort of thing post mortem, but if you want to be sure, that would be the route to take. I hope that your other rabbits are okay.
Add a comment to Lolipop's experience
Was this experience helpful?
Oreo
Netherland Dwarf
4 Years
2 found helpful
My rabbit has had reoccurring bad poo problems for quite a few months. I have tried giving her Homeo Pet: The Natural Choice, which helps with digestive upsets, and that hasn't worked. She eats timothy hay and fresh grass, has always had the same pellets and not too many, and I recently began giving her more food, like carrots, celery, cilantro, and occasionally broccoli and romaine lettuce, fresh water from a bowl, her litter is shavings, her pee, appetite, teeth, etc seem normal. Then she gets bad poops. Not all are bad, just some. I am well aware what cecotropes look like, and it isn't that. Can you help me?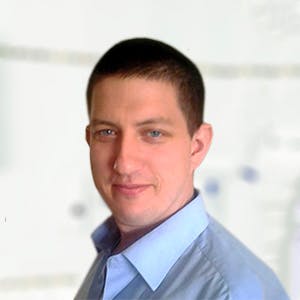 3320
Recommendations
Without examining the 'bad' faeces, it is difficult to say what may be going on; if the smelly faeces are not cecotropes I would recommend getting a sample of bad faeces when passed and drop it off with your Veterinarian for a check to determine what a possible cause may be (parasites etc…). Rabbits have sensitive digestive systems and there is some debate whether or not rabbits should be fed broccoli since it may cause gastrointestinal upset. Regards Dr Callum Turner DVM
Sudden changes in food, especially to higher liquid and sugar content food like carrots broccoli and crunchy lettuce, can cause temporary diohrea. Be sure to only give very small amounts of higher sugar fooda like carrots, and if you are going to feed higher moisture content foods like lettuce, try to feed the same amount per day. If are concerned about a more serious issue switching back to dry food only for a week may be best, if the bad poop continues there may be a bigger problem. If you see blood in the poop it's probably time to see a vet in a hurry.
Add a comment to Oreo's experience
Was this experience helpful?
Bugs
Rabbit
2 Years
1 found helpful
Hi, we have a rabbit who was diagnosed with coccidiosis about 6 months ago. He was treated twice (antibiotic but I cannot remember the name) and the symptopms have decreased significantly. He is no longer upset, he eats and drinks, he's lively and curious although I am quite sure he still has coccidiosis as some of the mucus still appears in his feces every now and then. The vet does not seem worried as the rabbit looks healthy and is not losing weight.
We are considering adopting another rabbit (adult) and I was wondering if they could live in the same cage if there's a risk of the new rabbit getting infected? We haven't got enough space for another cage plus we do want them both to play together when we are away at work.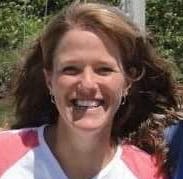 1611
Recommendations
Thank you for your email. If you are considering getting another rabbit, it would be a good idea to have a fecal sample analyzed for Bugs (and the other rabbit if possible), and make sure that he is clear of parasites. If his fecal sample is clear, you should be fine housing the two rabbits together.
We use corid it is ok if the sick ness id not severe if it is corid for us is not strong enough actually we had 3 rabbits pass away this morning because of coccidia
Treat with corrid, 1 tsp per gallon of water for 7 days, then off 7 days, and then back on for 7 days. This will knock out any cycle of coccidia. It generally hits young rabbits between 6 weeks and 5 months. I would be more concerned about the 2 rabbits being thrown together. Make sure the introduction is slow and both rabbits are fixed, or else you could have a mess on your hands
Add a comment to Bugs's experience
Was this experience helpful?
Barnabas
mixed
2 Months
2 found helpful
We purchased a rabbit from a pet store about three days ago. We started with feeding him timothy hay and pellets for young rabbits. We took him to a Rabbit House Society to have them give him a little check and make sure he was male as we'd been told, trim his nails, and just get more info on how to care for the little guy as the pet store employee available didn't seem to know much about rabbits. The HRS sent us home with a bag of alfalfa hay which our little guy loved. But, then today, he started having some really runny stools. Could that be from the sudden diet changes? We switched him back to the timothy just in case and bathed off his tail end. He's still eating and drinking and playing.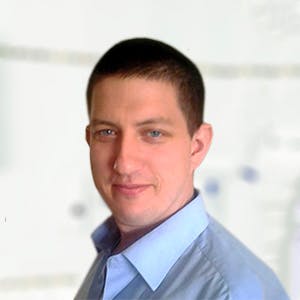 3320
Recommendations
Any dietary changes may result in a change in consistency of droppings, however if the diarrhoea continues you should either visit a Veterinarian or the Rabbit Society as rabbits are easily dehydrated by diarrhoea and need fluids to be replaced urgently. Regards Dr Callum Turner DVM
Add a comment to Barnabas's experience
Was this experience helpful?
Bella
Miniature Lop
10 Weeks
0 found helpful
Adult rabbit, no signs, but was bonding with two baby bunnies (started at 8 weeks, babies in same cage, adult in her own), however were allowed to mingle between cages while supervised. First died with diarrhea piles in the cage, no signs of anything, I woke up to her laying there. Put the remaining on Panacure and Ditrim.
Got another baby rabbit. Second baby died 13 days later, same way, but watched her die. Diarrhea as well. Was slow..
Worried about the 3rd baby now. If the 3rd was infected by the 2nd's feces, we have about 12 days.
Vet isn't sure it's coccidia, but believes Ditrim will help, breeder and I aren't sure. Vet is also discussing with other colleagues.
Was suggested by the breeder to use Corid (1tsp/Gal of water) and Ponazuril. Vet is worried about using Ponazuril, and never heard of Corid.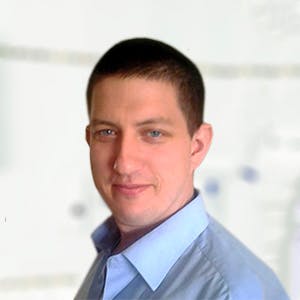 3320
Recommendations
Faecal floatation is the diagnostic method of choice and can be performed with a microscope and heavily salted water (if no other floatation solution is available); treatment can be more tricky but may be done with more confidence after a diagnosis is confirmed. Amprolium (Corid) added to drinking water may help along with thorough sanitation on a regular basis. Regards Dr Callum Turner DVM
Think we'd be ok giving Corid regardless, or could it react negatively with any of the other meds given, or even just negative side effects?
Add a comment to Bella's experience
Was this experience helpful?
Moo Moo
Rabbit
6 Months
In final stage with seizures. Was treated though.