What is Head Tilt?
Head tilt can affect all rabbits with no predisposition in the sex, age or breed. It's a noninfectious condition which can appear gradually, or all of a sudden for a number of different reasons. No matter when or why it appears, the results are the same, your rabbit will walk around with difficulty and with lack of coordination due to his head being sideways.
However, head tilt is not considered a disease at all. It is actually considered a symptom of a condition that can affect your rabbit. The health issue can originate in many areas, such as his balancing system which includes his central nervous system (CNS), his vestibular apparatus in his inner ear, his visual system, as well as his pads on his feet that tell him he is standing on solid ground.
Even though head tilt in rabbits is probably one of the most difficult and distressing conditions you may ever have to witness your rabbit go through, there is good news. If your rabbit is diagnosed with head tilt, he can survive and lead a happy and healthy life. In most cases head tilt is treatable. However, the recovery process can be slow and it is dependent on whether or not it was diagnosed and treated early enough, as well as the cause.
Due to the seriousness and progressive nature of head tilt in rabbits, it is highly recommended that you immediately contact your veterinarian if you notice that your rabbit is displaying balance or coordination trouble.
Head tilt in rabbits is also known as wryneck. The medical term for this condition is torticollis. It is a condition when a rabbit's neck twists and causes it's head to tilt to one side. Head tilt can affect male or female rabbits of all ages and breeds.
Symptoms of Head Tilt in Rabbits
Depending on how long the condition has been present, the severity, and the reason why your rabbit is suffering from head tilt, you may observe one or more of the following symptoms:
Ataxia
Circling
Disorientation
Head shaking
Head tilting
Lack of appetite
Nystagmus
Paralysis or weakness in hind end
Rolling
Scratching at ears
In some cases, clinical signs can be very vague, or even nonexistent. If your rabbit is showing any of the symptoms listed above, you should take him to your veterinarian immediately.
Causes of Head Tilt in Rabbits
While there are many different causes for head tilt in rabbits, the most common causes are an infection such as Encephalitozoon cuniculi (mainly observed in dwarf breed rabbits), Pasteurella multocida (mainly observed in standard breed rabbits), or head trauma. Other causes for head tilt in rabbits can be:
Abscess
Cancer
Cerebral larva migrans
Cervical muscle contraction
Encephalitozoonosis
Inner / middle ear infections
Parasitic infection
Poor nutrition
Stroke
Tumors
Diagnosis of Head Tilt in Rabbits
The first thing your veterinarian will want to do is perform a complete physical examination which will allow her to rule out other conditions that may present similar to head tilt.
Next, your veterinarian will perform a complete blood count and a biochemistry blood panel as well as a neurologic exam. She will then most likely want to perform a E. cuniculi test as well as a microbiology. Skull radiographs, CT scan, MRI, and endoscopy are other diagnostic tools that may be used to verify trauma, injury to the central nervous system, or issues with the inner ear. A history of your pet's recent health will also be important to know for the diagnosis. Exposure to other rabbits, recent illnesses, present diet, and recent trauma if any, will be necessary to note.
Treatment of Head Tilt in Rabbits
Treating the source of the head tilt will be key to your rabbit's recovery. Depending on the cause for the illness, the torticollis may become a permanent part of your pet's life. As long as your rabbit is able to eat, drink, groom, and move around, the balance issue may be present but not a reason for euthanasia. In cases where the rabbit is depressed, has severe anorexia, extreme stress, and is not thriving euthanasia may be the best decision. Your veterinarian may decide on the following options for therapy:
Antibiotics for infections (such as in the inner ear)
Fluid therapy in the beginning to help your rabbit improve his hydration and appetite
Nutritional aid
Physical therapy
Supportive care in the form of pain medication or anti-inflammatories
Surgery
Recovery of Head Tilt in Rabbits
Rabbits can recover from torticollis, though often a residual head tilt or slight balance issue will remain. Pets who have coordination problems may need extra help with feeding, grooming, and daily basic needs as they recover. The prognosis for head tilt varies, but it is known that the recovery is often very slow. This will involve extra care from you as an owner, and possibly continued contact with the veterinarian for weeks to months.
Head Tilt Questions and Advice from Veterinary Professionals
demon
Mini lop
4 Months
0 found helpful
my rabbit has a head tilt and no one can figure out why its caused. he acts fine one minute then the next he cant get up on his own and he is still eating and drinking but then hell act like he cant move
Add a comment to demon's experience
Was this experience helpful?
Copper
Holland Lop
1 Year
0 found helpful
Has Symptoms
Head tilt, loss of balance
Head tilt and loss of balance
Copper started with being wobbly. I took him to the vet and he put him on baytril injections 2x a day for 14 days. It has progressed into a severe head tilt to where he rolls cause he cannot walk. He eats and drinks ok. What can I do to help him as he is finished with his meds?
Use Xeno 450 earmite treatment in case it is earmites, the ears will look dirty inside.
Add a comment to Copper's experience
Was this experience helpful?
Benny
Lion Head
9 Years
0 found helpful
Benny is an indoor rabbit and bonded with another rabbit.

Last year, Benny had head tilt with loss of appetite, imbalance, and weakness in hind end. He also suffers from cataracts. We took him to a rabbit vet. The vet provided him three medications for parasites, viruses, and bacteria, but he ended up getting worse and his bone marrow was lowering the production of red blood cells. It also cost over $1000. We took him off all the medication and just syringe fed him and helped groom him. He made a full recovery.

This year, Benny has head tilt with circling, disorientation, head shaking, loss of appetite and weakness in hind end. Since, last year we are hesitant to bring him to the vet and want to just syringe feed him and groom him again. What should we do?

Benny has a history of getting sick with any change in seasons.
Sounds like it could be e-cuniculi. Our rabbits had the same symptoms and our vet too was clueless as to what plagued them. It's a parasite way too many vets are unaware of (which is weird because it's pretty much one of the first thing you're warned against when getting a rabbit from someone experienced). It's easily curable though and with treatment more of a major inconvenience than anything else - so read up on it and then ask your vet to medicines. Medicines are also quite harmless and this parasite so common I'd reccomend anyone to get their newly adopted rabbits a treatment even if they display no symptoms whatsoever.
Sounds like it could be e-cuniculi. It's a parasite our Bunny was suffering from and all his children contracted too - and three of them had the same symptoms as you describe. It's easilly treated once diagnosed but far too many vets are clueless about it's existence. We had to find one from out of town to make us aware of it since our local vet concluded it had to be spine-related and started urging us to put him down.

He made a full recovery after being treated with a medicine called Panacur (could be it has alternate names in other countries though but it's easy to find information about it online in case your vet is uninformed on the matter).
Add a comment to Benny's experience
Was this experience helpful?
Peter rabbit
Californian
Less then a year
1 found helpful
My rabbit has head tilt but is still hopping around eating and drinking. We do not have a vet near by at all. His eye is twitching and head is tilted to the left side. He seems to be happy tho. His poop and pee seems normal. I read that they should be able to eat their poop and mine can not.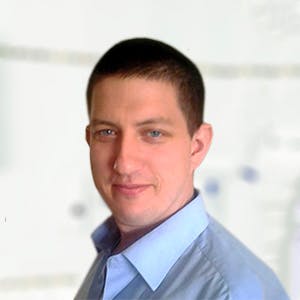 3320
Recommendations
There are many different causes of head tilt in rabbits including: vestibular disorders, poisoning, ear infections, parasites (protozoa, roundworms or mites) or nutritional deficiency. It is important that Peter Rabbit eats his cecotropes (soft faeces) as the first pass of digesta through the body results in little nutrition given to the rabbit; after fermentation in the cecum, the faeces are expelled and consumed allowing the nutrition to be absorbed. Whilst I understand that you don't have a Veterinarian near by, a check to rule out infections and parasites would be helpful. Regards Dr Callum Turner DVM
Add a comment to Peter rabbit's experience
Was this experience helpful?
Daisy
dwarf mix
2 Years
1 found helpful
my rabbit lives outside and she got out of her cage and was in the woods for a majority of the day and I got her back and the next morning she was sitting in one spot and her head twitching and her eyes darting. when she moves it's in a circle. she eats but I don't know if I should wait for her to stop or take her to a vet.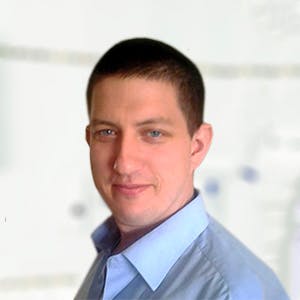 3320
Recommendations
The most common cause for rabbits having a head tilt and walking in circles is vestibular disease which affects the balance; other causes may be head trauma, poisoning or ear infection. I would suggest going into your Veterinarian for an examination to determine the underlying cause and to ensure that there isn't anything serious. Regards Dr Callum Turner DVM
Add a comment to Daisy's experience
Was this experience helpful?
Bugsy
Netherland Dwarf
2 Years
0 found helpful
my rabbit bugs is a house rabbit he has free reign over the house and also the garden. He's normals quite lively and over the last few days he's just not himself he's sleeping in his hutch which he never does! And tonight I went up to see if he was ok with seems wombwell on one side, it's like he twitches to one side then comes back round. He's eating and using the toilet etc. He's only two and a half so I don't think it's his age. He's a Netherland dwarf. Please help me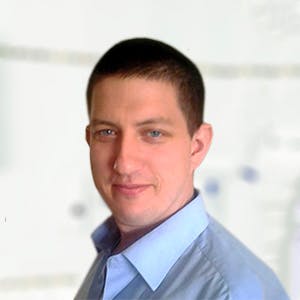 3320
Recommendations
There are various conditions which may affect rabbits which may include neurological disorders, infections, vestibular disorders, parasites among other conditions; without examining Bugsy I cannot say for certain what the cause is and would recommend visiting your Veterinarian for an examination if there is no improvement. Regards Dr Callum Turner DVM
Add a comment to Bugsy's experience
Was this experience helpful?
Arlo
Netherland Dwarf
4 Months
1 found helpful
Hi, my netherland dwarf rabbit has had head tilt like symptoms for around two weeks now. She is in the same cage as her brother, and we took her to the vet a week ago. They gave us Baytril, we were to give her 0.2ml per day for 7 days, the 7 days are up and she hasn't improved nor gotten worse. They also gave us Panacur and we are to give her 0.15ml per day for 28 days. Her symptoms are head tilted to left, at times her right eye looks as it may "pop out", while her left eye is sometimes half closed, she does not seem to be in any pain or bothered, when we pick her up to give her medicine her neck fully rolls and as you put her down in the cage she rolls on the ground. She is still eating and drinking very well and she is running around, her head seems to get worse when you pick her up, but she is still very friendly and wants to be pated.
The vet seemed to think it was mites in her spine.
After last time I cannot afford to visit the vet again, so I was wondering with these symptoms is she on the right meds? and is there anything we can do to help?
Thank you, Sophie.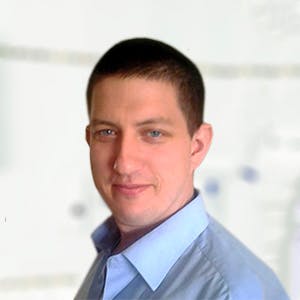 3320
Recommendations
There are a few different causes for head tilt in rabbits which may include infections, parasites, head trauma, cancer, poisoning, muscle contraction disorders among other causes. Antibiotics and anthelmintics are a good initial course of treatment, but if they have been unsuccessful further diagnostics would be required. Without examining Arlo for other symptoms or signs I cannot say what the next steps would be; it may be worth searching for a rabbit friendly Veterinarian on the links below. Regards Dr Callum Turner DVM https://rabbit.org/vet-listings/ https://rabbitwelfare.co.uk/rabbit-care-advice/rabbit-friendly-vets/rabbit-friendly-vet-list/
Add a comment to Arlo's experience
Was this experience helpful?
Rusty, Bunbun, Blacky
???
1 Year
-1 found helpful
My rabbits have tilt head. This is strange but Ive had 3 possibly 4 rabbits die from it in 2 weeks. It starts out with back left leg paralysis. They still eat but lie on their side. Then they get left eye infection, then head tilts to the left and then full body paralysis and then death. What is causing this? This all happened so quickly. I have 4 yard bunnies that look fine, but am scared they will contract it.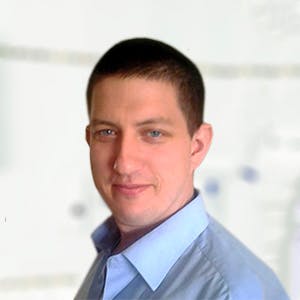 3320
Recommendations
There are more than one cause for head tilt in rabbits, but if more than one rabbit is affected I would be more concerned with Encephalitozoon cuniculi; you should visit a Veterinarian to confirm whether this is the case or another infectious cause. Regards Dr Callum Turner DVM https://wagwalking.com/rabbit/condition/parasitic-infection-e-cuniculi www.dechra.co.uk/therapy-areas/companion-animal/exotics/antiparasitics-antifungals/disease-information/e-cuniculi www.msdvetmanual.com/exotic-and-laboratory-animals/rabbits/parasitic-diseases-of-rabbits#v3306828
Add a comment to Rusty, Bunbun, Blacky's experience
Was this experience helpful?
Norman
Netherlands dwarf
3 Years
0 found helpful
I took my Rabit to a vet a few months ago. He had an ear infection as well as a tense neck muscle that twitches if I scratch his neck. I treated him wih the antibiotics fine, but the muscle relaxer gave him anxiety from holding and giving medicine. He took the antiobiotic straight from the syringe while in cage but not the muscle relaxer. The vet was not very helpful when I explained he was having panic attacks every time we did named time, so I stopped giving it to him. The ear infection is gone and hes very healthy with a better appetite and drinks a good amount a day. How can I treat his head tilt what are my options?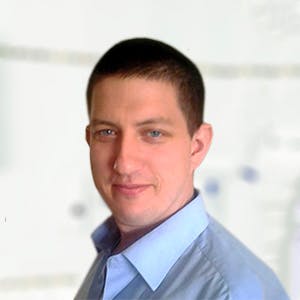 3320
Recommendations
The head tilt is either from the ear infection causing vestibular issues or from tightness in the neck muscles; there is nothing I can recommend for you to give that is available over the counter and would suggest visiting your Veterinarian or another Veterinarian to manage the head tilt. Regards Dr Callum Turner DVM
Add a comment to Norman's experience
Was this experience helpful?
Hermes
Netherland Dwarf
3 Years
0 found helpful
Hi my rabbit was hospitalised last year because of head tilt everything seems fine with his recovery until today I realised that suddenly his head tilted slightly again. There is no changing in his behaviour so far but is this something that I need to be worried? Should I bring him to the vet soon?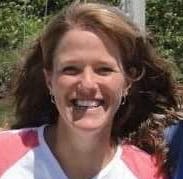 1611
Recommendations
Without knowing why he was hospitalized previously, or what the diagnosis was, it is difficult for me to comment on what might be going on with him now, but given his history, it would be a good idea to have him seen by your veterinarian to determine if he is having a relapse, or an unrelated problem, and what treatment he may need.
Add a comment to Hermes's experience
Was this experience helpful?
snowball
Mini lop
9 Months
0 found helpful
my rabbit whose still very small has head tilt and I think the cause of it is because he hit is head hard against the cage, but I am not sure , I went to the vet he just gave him vaccinations and said that he will be fine that his head tilt will go naturally but I don't think that's the case. He still is eating and moves a little but he doesn't look well .What should I do , could he die ?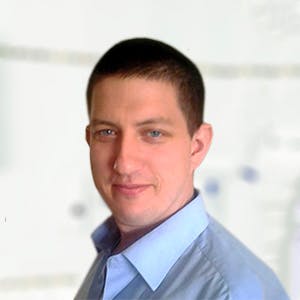 3320
Recommendations
There are many different causes for a head tilt in rabbits which may include inner ear infections, parasites (especially Encephalitozoon cuniculi), trauma, poisoning among other causes; if your Veterinarian is unable to determine a cause a wait and see approach should be taken to look out for other symptoms. Death may occur depending on the underlying cause, but without an examination I cannot give you any further information; if you are still concerned visit another Veterinarian in your area for a second opinion. Regards Dr Callum Turner DVM
Add a comment to snowball's experience
Was this experience helpful?
Norma
Lion head cross breed
3 Years
0 found helpful
Hi, my rabbit Norma has been to the 4 vet visits to 3 different vets in the past 7 days. Day 1 I took to the vet and was told it was most likely E.C because of the slight tilt and was prescribed panacur. She was not eating at this point. After getting home I wasn't happy so took her to another vet supposedly a rabbit savvy one they said it could be E.C, brain lesion and prescribed 1ml of Zantac 2-3 times a day along with metacam twice a day and critical care liquid feed. Day 3 came and she started eating veggies and seemed more perkier in herself. Day 4 continued to eat more and started to munch hay again. Day 5 came and she was ok until the night time when she started getting very wobbly and then rolling and in circles. Day 6 decided to take her back to the rabbit savvy vet she had been eating and trying to do things but keeps loosing balance with then turns into a roll, I put her in her carry case and she was rolling a lot she was stressed i got the vet and she didn't look good I think she stressed herself out a lot the vet didn't want to give me anything to help with dizziness as he said there wasn't any licensed and then said the best option was to put to sleep!
I then went to an exotic vet and she went into details more but she gave me an antibiotic called baytril twice a day at 1.1ml. I've been researching so much and going on to bunny forums and people are saying that baytril isn't strong enough and won't work. I'm worried now that still after visiting 3 different vets I still haven't got the right meds for her and it's been hard to get those upto this point.

After we got home from the vets after having a lye down for 15 minutes she was up again trying to cause mischief just getting interrupted by her loss of balance and rolls. I'm unsure if I should help her when she's rolling or do I leave her to sort herself out unless she really needs help?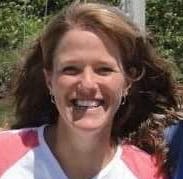 1611
Recommendations
Thank you for your email. I'm sorry that you are having so many problems with Norma. It sounds like she might be improving on the Baytril, and that is a very broad spectrum antibiotic. Without seeing her, I can't really add to the opinions of the veterinarians that you have seen - if she doesn't continue to improve, it would be best to follow up with your most recent veterinarian, as they seem to be knowledgeable in the care of Norma. I hope that she improves.
Add a comment to Norma's experience
Was this experience helpful?
Bowie
Dutch
7 Years
0 found helpful
Hi,
My Rabbit this morning seems weak, and she seem to turn the head on her left side, it's not a head tilt like i have seen on other rabbit. The position is like she's going to scratch her back with her head. She's eating but she does not have a lot of energy. I gave her some metacam this morning and the weather is not going to be good at all the next days, don't know when i will be able to travel see a vet..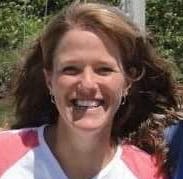 1611
Recommendations
Thank you for your email. Unfortunately, without examining Bowie, I cannot diagnose anything or recommend treatment. It would be best to have her seen by a veterinarian. I hope that she does well.
Add a comment to Bowie's experience
Was this experience helpful?
Henry
Rex
8 Months
0 found helpful
My rabbit Henry has recently gotten head tilt and the vet i took him to did not fully give me a reason as to why he's doing it. They ruled out earmites or an infection and gave me medicine to treat hookworms which i syringe feed him once a day. They also recommend i syringe feed him critical care food and he takes it. However, he will take and eat treats from hand on his own and eat his hay on his own. I don't fully understand what's wrong with him because he still rolls and loses his balance.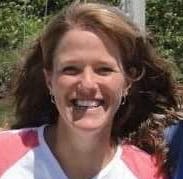 1611
Recommendations
Thank you for contacting us today about Henry. Two common causes for that type of behavior in rabbits are Pasteurella infections in their ears, or E. canaliculi, a protozoal parasite that affects rabbits. If your veterinarian hasn't treated for those conditions, it may be worth asking them about it. They may have considered them and treated for them, without knowing more about the prescribed medications, I don't have any way of knowing. I hope that he recovers quickly.
Add a comment to Henry's experience
Was this experience helpful?
Angel
English Lop
9 Months
0 found helpful
A cat shook my rabbits head and from that time she has got a head tilt
Please help and also she is unable to walk properly her back right leg has got some problem. Please help it's an emergency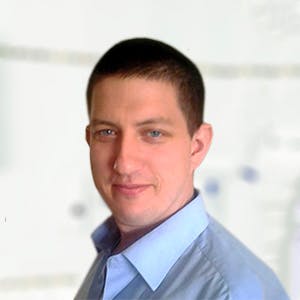 3320
Recommendations
There are various causes of head tilt in rabbits including infections, parasites and cancer; in this case the head tilt and back leg problem would be caused by the cat shaking the rabbits head. Rabbits have sensitive backs and paralysis and other problems may occur if they are mishandled. Angel needs to be examined by a Veterinarian (which I am unable to do) to assess the level of injury and to determine treatment if applicable. Regards Dr Callum Turner DVM
I noticed my rabbit Williams head tilting slightly to left a couple days ago. Over the last day it has become very noticeable and more than just a slight tilt. Williams head is very tilted to the left now, h can still hop around but seems harder for him due to his tilt. I haven't noticed his appetite or drinking habits to be different.
I'm not a vet, but I have a bunny with head-tilt and what keeps her happy and in a good condition (as good as it can get), is making sure she gets her vet-prescribed medicine every day, and making sure she gets enough hay, food, water, and exercise. Thnx!
Add a comment to Angel's experience
Was this experience helpful?