What is Kidney Failure?
Kidney failure in rabbits is one of the most common serious conditions that can affect your pet, especially as he gets older. However, it can also affect your rabbit at a young age. Your rabbit's kidneys are vital organs needed to filter waste from his bloodstream and control a variety of other bodily functions. Unfortunately, if your rabbit develops a severe case of renal failure and his kidneys quit functioning altogether, the condition is irreversible. 
While medication can be given to your rabbit to help assist him with the loss of some bodily functions, the drugs cannot replace the functions and unlike your rabbit's liver, his kidneys aren't able to rejuvenate themselves. The only way to reverse this condition is to do a complete kidney transplant and at this time kidney transplants are not performed on rabbits. Eventually, due to medical treatment not sufficing as the condition progresses, euthanization will be necessary. Due to the serious nature of kidney failure in rabbits, it is highly recommended that you immediately contact your veterinarian if you have concerns that your pet is experiencing  kidney issues.
Kidney failure in rabbits occurs when a rabbit's kidneys are no longer able to function correctly. It is a noninfectious disease which is also known as renal failure. Kidney failure can affect rabbits of all ages and for a number of different reasons which can include cancer, cysts, infection, kidney stones, obesity, old age, toxins, or trauma. If you think your rabbit may be experiencing kidney failure it is recommended that you contact your veterinarian immediately.
Kidney Failure Average Cost
From 536 quotes ranging from $535 - $981
Symptoms of Kidney Failure in Rabbits
Depending on how long the condition has been present, the severity, and the reason why your rabbit is suffering from kidney failure, you may observe one or more of the following symptoms.
Decreased droppings
Depression
Dehydration
Diarrhea
Excessive water intake
Fever
Heart problems
Increased urination
Lack of appetite
Lethargy
Painful kidneys
Seizures
Urine scalding
Weakness
Weight loss
If your rabbit is showing any of the symptoms listed above, you should take him to your veterinarian immediately. If left untreated, this condition will progress and can lead to other complications, possibly becoming a life threatening condition.
Top
Causes of Kidney Failure in Rabbits
Even though there are different types of kidney failure as well as causes that have been observed in rabbits, they are all categorized under one of  two classification types. The classifications  are acute renal failure, which is also known as ARF, or chronic renal failure, also known as CRF. 
Acute Renal Failure - This type of kidney failure appears suddenly and is considered to be extremely serious because if it isn't diagnosed early on and treated promptly and aggressively, it can ultimately lead to the death of your rabbit. It can affect all rabbits and occur for a number of different reasons including, but not limited to the following:
Blood infections
Heart complications
Poisons
Shock
Stress
Stroke
Trauma
Chronic Renal Failure  While this type of kidney failure can affect all ages of rabbits it is seen more often in middle-aged and older rabbits. This condition appears gradually and progresses over longer periods of time. However, it varies depending on the individual rabbit. This type of kidney failure can occur for a variety of different reasons including:
Aging
Cancer
Cysts
Dehydration
Dental disease
Diabetes
Infections
Poor diet
Prolonged ARF
Trauma
Tumors
Urinary tract obstructions
Kidney failure in rabbits can be an extremely crucial situation and possibly life-threatening. However, there are a few treatment options that are available depending on the reason why your rabbit is experiencing kidney failure, it's severity, and type.
Top
Diagnosis of Kidney Failure in Rabbits
When you arrive at the clinic it is important to let the veterinarian know if your rabbit is experiencing any of the symptoms known to be kidney related, as well as anything that may  have recently happened to your rabbit that may have caused his condition.
To begin the diagnostic process the veterinarian will perform a complete physical examination that will allow her to rule out other conditions and help determine whether or not your rabbit is in fact experiencing kidney failure.  
Your veterinarian will conduct a routine blood panel and a urinalysis which can reveal whether or not there is a kidney condition. However, it's important to note that sometimes these tests can be non-conclusive. In some cases, signs of failure  do not show up until kidneys lose 65% to 75% of their functionality.  
In addition, your veterinarian will perform x-rays and an ultrasound. If she determines that your rabbit is definitely suffering kidney failure she will order a cytology test or tissue biopsy to determine what may have caused your rabbit's condition and the extent of your rabbit's kidney damage.
Top
Treatment of Kidney Failure in Rabbits
All kidney failure conditions in rabbits require immediate medical attention, especially with  acute renal failure. There are a variety of therapy options that are available to treat your rabbit. However, they ultimately depend on the underlying cause and extent of your rabbit's condition, your response to your pet's symptoms, and your veterinarian's ability to restore your rabbit's urine flow. Your veterinarian will choose to treat your rabbit with one or more of the following treatment options:
Antibiotics for infections
Fluid therapy
Improving nutrition
Supportive care
Surgery for cysts, obstructions, tumors
In all cases, kidney failure in rabbits whether ARF or CRF, is considered to have a guarded prognosis. However, if the condition was caught early enough and treated immediately, kidney failure can be controlled. CRF can be properly handled if you follow your veterinarian's advice correctly and your rabbit returns to the clinic every 3 - 6 months for a routine follow-up, as this type of kidney failure does progress and other diseases may appear.
Top
Recovery of Kidney Failure in Rabbits
The prognosis of kidney failure in rabbits will vary greatly depending upon the exact cause as well as the severity of the condition. In addition, older rabbits may have more difficulty with the recovery process. As with any condition, once your rabbit is on the road to recovery or is living a good quality of life with medical management, provide him with a healthy diet, lots of clean fresh water, plenty of rest and a hygienic environment.
Top
Kidney Failure Average Cost
From 536 quotes ranging from $535 - $981
Top
Kidney Failure Questions and Advice from Veterinary Professionals
holland lop
Three Months
3 found helpful
3 found helpful
Hi! I have recently noticed an increase in thrist from my rabbit therefore causing him to urinate much more. He started drinking 500 mL in 24 hours and now is up to 750 mL per day. I have taken him to the vet and they checked his urine, blood and took an x-ray and everything was normal. Do you have any idea what it could be? This is really starting to stress me out and I'm unsure what to do.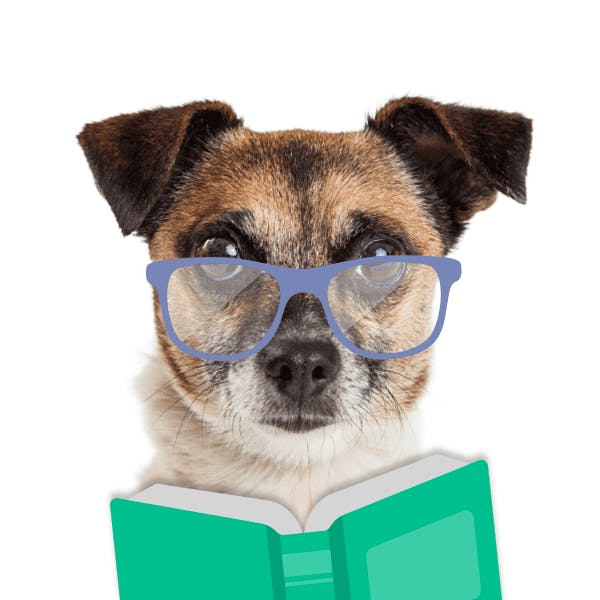 Dr. Linda S. MVB MRCVS
3 Recommendations
Thirst can increase due to various factors e.g. heat, exercise, salty food, excessive dry food consumption etc. I would want to ensure your bunny is eating lots of fresh grass and hay. It is a relief investigations have been normal so far but as the water consumption has increased it may be worth repeating the tests or seeking advice from a rabbit specialist.
April 20, 2021
Was this experience helpful?
Bebe
Rex
8 Years
3 found helpful
3 found helpful
My rabbit Bebe ( were not sure of her age, over 2 years though) Has been diagnosed with Kidney failure. I love her so much but my family isnt too supportive of her so i cant take her to a vet, i need a cheap way to help her. tHANK YOU.
March 12, 2018
Bebe's Owner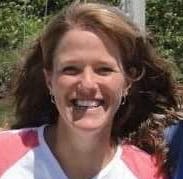 Dr. Michele K. DVM
3 Recommendations
Thank you for your email. Kidney failure needs specific, and sometimes intensive, therapy. She needs to be under veteirnary care. If you are not able to provide that for her, you need to make sure that you are aware of her quality of life, and make the right decisions for her. Without seeing her, I'm not sure what her health status is, but kidney failure can be very hard on an animal, and you should ask the advice of your veterinarian as to what the best options are for Bebe. I'm sorry that that is happening to her.
March 13, 2018
Was this experience helpful?
Kidney Failure Average Cost
From 536 quotes ranging from $535 - $981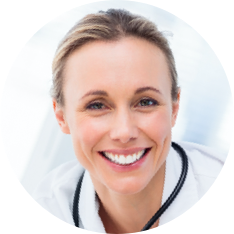 More questions? A vet is standing by