What is Poisoning ?
Unlike most other animals, rabbits are unable to regurgitate or vomit. Therefore, rabbits are not able to rid their bodies of poison. In addition, rabbits can also recycle poison and toxic compounds through their digestive systems because they're caecotrophic.
Exposure to inappropriate foods (such as garlic, onions, chocolate, and grapes), dangerous household products (cleaning supplies, antifreeze, detergents), plants, and medications may allow for your pet to accidentally ingest, inhale or have contact with a harmful substance. Mild to severe symptoms may result due to poisoning; signs of toxicity may not be immediately apparent. If you suspect your pet has experienced a toxic exposure, a veterinarian visit is essential.
Poisoning in rabbits can occur when your pet is exposed to toxic compounds such as those found in insecticides, flea collars, household cleaners, and medications.
Book First Walk Free!
Symptoms of Poisoning in Rabbits
Depending on how long the poisonous compound has been present in your rabbit's system, the severity of the symptoms, and the present age and health condition of your rabbit, the resulting toxicity will range from mild to severe.
Abdominal tenderness
Bleeding externally or internally
Depression
Diarrhea
Vomiting
Difficult or labored breathing
Elevated or low body temperature
Hunched posture
Intestinal inflammation
Irregular heartbeat
Lack of appetite for food or water
Lethargy
Mouth irritation
Pain
Seizures
Weakness
Death
Causes of Poisoning in Rabbits
Application
Flea control products
Highly concentrated ointments and sprays
Indoor and outdoor insecticides and pesticides
Ingestion
Anticoagulant mice and rat poisons
Automotive products
Household products
Herbicides
Human food
Human medicine
Metal
Plants
Veterinary medicine
Inhalation of certain products may be a cause for toxicity also.
Diagnosis of Poisoning in Rabbits
Once at the veterinarian clinic, let the veterinary team know what symptoms are present as well as whether you have knowledge of exposure to a potential poison or irritant. If you are aware of the product, plant, or medicine for example, that your rabbit companion may have been exposed to, be certain to bring the packaging, medication bottle or plant sample to the clinic in order to aid the veterinary team in the diagnosis.
A physical examination that will allow the veterinarian to rule out other conditions that may present similarly to poisoning. In addition, certain clinical signs may point to poisoning (plant remnants in the mouth or household cleaning product residue on the fur). The veterinarian will also conduct blood tests to see if there are any abnormalities or underlying health conditions, and may perform x-rays to locate any substances or masses in your rabbit's gastrointestinal tract.
Treatment of Poisoning in Rabbits
Many poisoning cases are reversible if they are treated in an aggressive and prompt manner. Treatment will be based on the type of poison affecting your rabbit. Prognosis and recovery ultimately depend on the cause, the severity of your rabbit's condition, and how quickly you responded to your rabbit's symptoms. Your veterinarian will choose to treat your rabbit with one or more of the following treatment options:
Activated charcoal will bind poisons in the stomach
Artificial respiration will be used if your pet's breathing is labored
Blood transfusions can be required with rodent poison exposure
Body temperature regulation
Hydration therapy if your rabbit is dehydrated due to vomiting and diarrhea
Pain management for stomach ulceration
Gastric lavage to eliminate poison
Vitamin K in the case of certain toxicities
Recovery of Poisoning in Rabbits
Once your rabbit is cleared to go home from the clinic, he will require at-home monitoring. A quiet place for recovery, and plenty of water must be available. The veterinarian will advise on the recommended diet for the next few days. Some rabbits will need medication if there are lingering gastrointestinal issues.
Poisoning Questions and Advice from Veterinary Professionals
Rufus
Loppy eared
2 Years
0 found helpful
Hi
My rabbit Rufus was okay that morning when I let him out to run the yard, within 5 mins later of me being out pegging the washing out he came up and was scratching at my leg and then digging constantly to get up in the dirt near our shed and then was rolling around on his back and side in the dirt, I put him to bed that night and he was okay, then the next morning he wouldnt come out of his cage and I thought he was just grumpy as he had an attitude, but he didnt touch his food at all the night before which is very odd as he ate really well, within 2hrs of me being at work my partner found him dead in his cage, I think the council sprayed the nature strips and my fenceline and either got it on him through my picket fence as I noticed they have sprayed but not until the next day, as Rufus used to sit down near the fence when he was out running the yard.. as he gave me no signs of being sick or anything like that..
Emma
My two rabbits ate my entire bird of paradise plant(except for the base) which is toxic. Does anyone have experience with this sort of thing happening? I know I should take them both in for iv fluids but they told me it could be up to $1000 (that's just got one) and I don't have that kind of money. They're acting totally fine and it's been around 3-4 hours. Please help me! Are there at home remedies I could do to prevent a reaction to the toxic plant?
Add a comment to Rufus's experience
Was this experience helpful?
Duke
Holland Lop
1 Year
0 found helpful
Over the past week I've been feeding my bunny pieces of mushrooms. He poops a lot outside his litter box and it's all scattered so I'm guessing his stomach is upset. He has been physically okay, not falling over or anything. Will he be okay? Should I feed him active charcoal?
Hi at this moment we are freaking out right now because our rabbit accidentally eat garlic just a small bite and we found out that it's poisonous for the rabbit what to do?
Add a comment to Duke's experience
Was this experience helpful?
Piper
Lion head rabbit
Two Years
0 found helpful
I accidentally gave my bunny some of my hermit crabs salt water mixture. She didn't drink a lot of it and she is eating drinking and playing normally but there a lot of noises coming from her stomach I don't know what to do she is doing everything fine if there was no noises I would think she was fine
Add a comment to Piper's experience
Was this experience helpful?
Alma
New Zealand rabbit
4 Months
0 found helpful
My friend dropped deep conditioner on my rabbit on accident. My bunny immediately began to groom himself to get it off. I tried to stop him and tried to wipe him down with damp towels but he kept running and dodging me. He still won't let me pick him so I tried covering him with a black key to get a hold of him but he fought my hold. He began to get aggressive so I had to back off. I did manage to wet his fur with some water and wipe some of it but it's still very present in his coat. He seems fine but I'm not sure if he'll be ok later. HELP
Add a comment to Alma's experience
Was this experience helpful?
Sooty
Netherland Dwarf
4 Years
0 found helpful
My 4 year old male Netherland dwarf rabbit began losing weight over a few weeks followed by fur loss. His black coat developed small white or grey patches all over as he lost more and more fur which would come out if you ran your fingers through it. He lost so much weight that his spine was protruding and he was noticeably lighter when I picked him up. His behaviour changed as he began following people upstairs and going to areas of the house where he wouldn't normally go. But when people went to stroke or pick him up he would run away even though he used to be very friendly. He never had any previous health problems apart from the sticky poop stuck to his bum and foul smelling poop which I think was just scent marking. We also had a dog who he came into contact with but never attacked him. He was given plenty of hay and dry food, and had an outside run to play in as well as his indoor hutch where he lived. I would really appreciate if someone could tell me if they have any idea how he could have died. Animals around our area have been poisoned before so I was worried whether perhaps he could have been poisoned or harmed by someone, and if that would explain his symptoms.
Add a comment to Sooty's experience
Was this experience helpful?
Pickle
Wild
1 Year
0 found helpful
My bunny just ate a tiny piece of a eucalyptus plant, will he be ok? He didn't eat very much but should I take him to the vet or give him charcoal or just wait and see? I'm just worried I know it's a very poisonous plant.
Add a comment to Pickle's experience
Was this experience helpful?
Stitch
Lop Eared
8 Months
0 found helpful
so i haven my bunny some cucumber last night and i forgot to wash it, he has been drinking and eating a little but hasn't moved from the same spot all day, even if he does he does he just goes back into the huntched position. he has bearly moved all day and i'm concerned for his health
Add a comment to Stitch's experience
Was this experience helpful?
Oscar
Lop Eared
1 Year
0 found helpful
I think my rabbit might have licked some of the flea treatment off one of my dogs hes not really pooping or eating and hes not really moving around much I'm going to give him some activated charcoal but I'm not sure how much to give him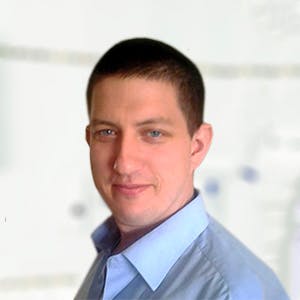 3320
Recommendations
It really depends on which product you applied to your dogs as some are toxic to rabbits and cause neurological symptoms; in this instance you should check the product with your Veterinarian to determine whether it is rabbit friendly and ensure that Oscar receives fluids and supportive care. However, if fipronil or another toxic medication was ingested you may need aggressive treatment from your Veterinarian. Regards Dr Callum Turner DVM http://veterinarymedicine.dvm360.com/fipronil-toxicosis-rabbits
Add a comment to Oscar's experience
Was this experience helpful?
Cooks
mixed
16 Weeks
0 found helpful
My rabbit died suddenly. She was only 16 weeks old. She was very quiet all day and then fell and ran into a wall. To add to this we think she ate about a 10cm section of tomato vine about 2 hours before she died but once she was already ill. Could this have contributed?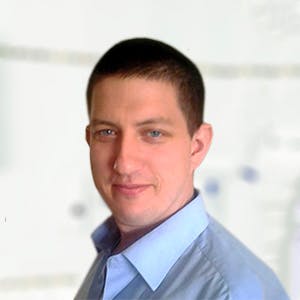 3320
Recommendations
Tomato vines contain a toxin but I doubt there would have been enough to cause any significant symptoms; without performing a necropsy I cannot say what the cause of death was. Regards Dr Callum Turner DVM
Add a comment to Cooks's experience
Was this experience helpful?
NANDU
Indian
3 Years
0 found helpful
Has Symptoms
Fever , less urination and stool,
My bunny was uneasy from past two days, we went to vet he said,food poisoning,symptoms are,less urination,fever 104 fnht
Lethargic movement, less stool.vet gave antibiotic for five days. I want to know weather treatment going right or not.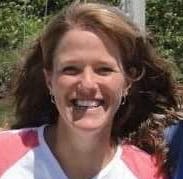 1611
Recommendations
Without seeing Nandu, I have a hard time commenting on whether the treatment is appropriate, unfortunately. If he improves, you may feel better about the treatment. If he does not, it may be a good idea to discuss that with your veterinarian, or seek a second opinion to make sure.
Add a comment to NANDU's experience
Was this experience helpful?
Enyo
English Spot
11 Months
0 found helpful
My bunny just ate some of my medication, I'm not sure what she ate considering I have about 10 different pills I take daily... anti depressants, mood stabilizers, potassium, sleep medication. Not sure which she took as I had a small bag filled with all my pills, she ate at least one about 30 minutes ago at 5:20pm is there anything I can do, I have activated charcoal, how do I get her to injest it????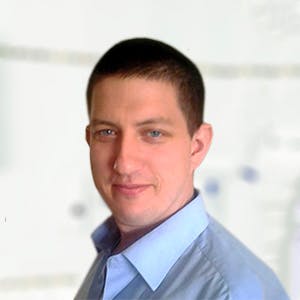 3320
Recommendations
If you're not sure which tablet Enyo took you should just workout which medication is missing; at this point it is over two hours since you asked your question so I would recommend that you workout which medicine was consumed by seeing what is missing and visit a Veterinarian once you know what it was to be on the safe side. Regards Dr Callum Turner DVM
Add a comment to Enyo's experience
Was this experience helpful?
Jazper
English Spot
9 Months
0 found helpful
I didn't realize my rabbit went into the kitchen and I found him under the fish tank where we have some rat poison but idk if he ate some or not. He is acting fine now but it only has been a couple of minutes but I don't have any money for the vet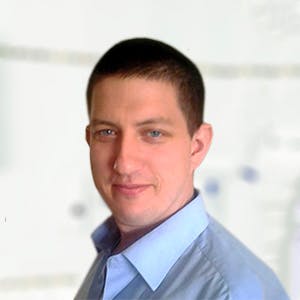 3320
Recommendations
Any treatment would be dependent on the type of rat poison consumed; there are traditional anticoagulant poisons and also neurotoxic poisons (bromethalin), it is important to know which is which since the treatment is very different. You should visit a Veterinarian regardless of cost to assess the severity of the poisoning event and for supportive care, if you have the packaging it will indicate the active ingredient of the poison; you may also contact the Pet Poison Helpline as an alternative. Regards Dr Callum Turner DVM www.merckvetmanual.com/toxicology/rodenticide-poisoning/anticoagulant-rodenticides-warfarin-and-congeners www.merckvetmanual.com/toxicology/rodenticide-poisoning/bromethalin www.petpoisonhelpline.com
Add a comment to Jazper's experience
Was this experience helpful?
Hank
Lionhead
9 Years
0 found helpful
I steam cleaned my rug with Clorox foamy bleach from the kitchen because I ran out of run cleaner. My rabbit Hank likes to eat my rug, will he be ok if he does this?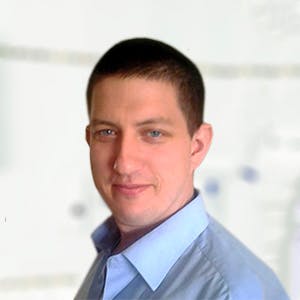 3320
Recommendations
It depends on the concentration of bleach used and whether it was rinsed out afterwards, I don't have the toxicological information for Clorox bleach; if you have any questions I would recommend contacting the manufacturer to be on the safe side. Regards Dr Callum Turner DVM www.clorox.com/contact-us/
Add a comment to Hank's experience
Was this experience helpful?
Hawkeye
Dutch/American mix
4 Years
0 found helpful
My rabbit may have possibly ingested a bit of raid ant gel poison when she went snooping around the bathroom, how would that type of poison affect them opposed to something like rat poison? I gave her some activated charcoal and she seems more herself but should I also try Vitamin K until I can get her to a vet in the morning? She's been eating, drinking, accepting treats and playing with her toys. I'm very worried still, she's my best friend and I don't want to lose her!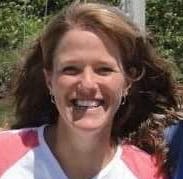 1611
Recommendations
Ant poisons are not typically toxic to mammals the way that rat poison is, and Hawkeye should not need any treatment for this ingestion. If she seems lethargic or doesn't want to eat, she should be seen by a veterinarian, but you should be otherwise okay to monitor her.
Add a comment to Hawkeye's experience
Was this experience helpful?
Snowflake
Lionhead
4 Months
0 found helpful
My bunny Snowflake passed away 2 days ago from unknown reasons but my best guess is that she may have eaten roach strips that was put in one of the rooms a year ago. It was so sudden, she didn't show any signs of being sick & suddenly her poop was the size of a dog poop, her blue eyes turned black then back to blue again, she didn't eat or drink at all & then she died! Do you know what may have caused her to die like this? Because she didn't show any signs of being weak or sick & then she suddenly passed away!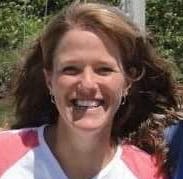 1611
Recommendations
If you think that she had a toxic event, that is possible. Without knowing more about her or being able to examine her, it is very difficult for me to determine her cause of death, but I am very sorry for your loss.
Add a comment to Snowflake's experience
Was this experience helpful?
Binky
Dwarf Lop
2 Years
0 found helpful
My rabbit has just eaten a 5p coin size of milk chocolate. I have tried to call an out of hours vet but they are extremely uhelpful. What Do I need to so to make sure he is ok? Is this lethal?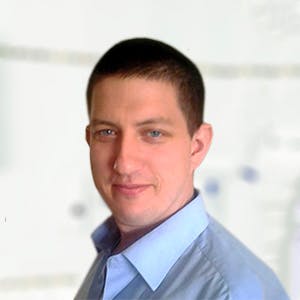 3320
Recommendations
Unlike dogs and cat, you cannot make a rabbit vomit; you should give activated charcoal every eight hours but ideally you should visit an Emergency Veterinarian to get a gastric lavage. Regards Dr Callum Turner DVM
Add a comment to Binky's experience
Was this experience helpful?
Bobby
Lionhead
13 Weeks
0 found helpful
Hi my rabbit was 13 weeks old and passed away yesterday from unknown causes. We were on holiday and had a pet sitter and nothing was wrong but when we came home she was on the verge of death and died on the journey to the vet. The only symptom was excessive diarrhoea all around the cage, she had lost a lot of weight but was eating completely fine. The only thing we can think of is maybe the hay was moldy? Or could it have been a genetic disease as the vet suspected this may be a possibility?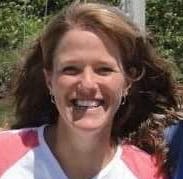 1611
Recommendations
I'm sorry for the loss of your Bobby. As his age, parasites and congential diseaes would be prime thoughts for his cause of death. i am sorry, again, for your loss.
Add a comment to Bobby's experience
Was this experience helpful?
Oreo
Bunny
2 Months
0 found helpful
I found my bunny by some old bed bug killer we laid out by the bed about a year ago i noticed he was chweing at the carpet right by the powder should i take him immediately to the vet hes not showing any sympotoms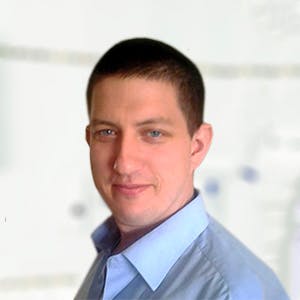 3320
Recommendations
You should take Oreo to a Veterinarian immediately and if you still have the container of the product you should take it with you; there are many different products, some with different active ingredients so it would be useful for the Veterinarian to know what exactly was consumed. You can also try calling the Pet Poison Helpline for assistance. Regards Dr Callum Turner DVM www.petpoisonhelpline.com
Today, my rabbit ate a plant in my yard, it looked like bitter nightshade, she ate one berry.. Is that enough to kill her?
Add a comment to Oreo's experience
Was this experience helpful?
Nibs
Lionhead
7 Weeks
0 found helpful
Hi my young rabbit recently died, I could only get an autopsy and he was fine physically. My vet said that it was probably a virus that couldn't be vaccinated against that has been going around, since his only symptoms were mild lethargy (he moved around when stimulated by food etc) and possible anemia (the vet noted he looked pale) - these symptoms showed within 24 hours of death. Not knowing for sure, I wanted to know what precautions I should take with possibly contaminated surfaces if it was a virus, and also how to check if it there is anything poisonous in my house in case that was the cause, since I may look to get a new rabbit in a few weeks or months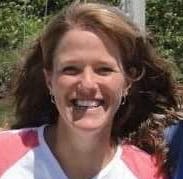 1611
Recommendations
Thank you for your question. Since i am not sure of your rabbit's signs, altough I am sorry that nibs died, it would be best to contact your veterinarian to ask when you are okay to get another rabbit, as some viruses can be long living in the environment,and some are quite benign. I hope that everything goes okay.
Add a comment to Nibs's experience
Was this experience helpful?
Oreo
Dutch
6 Months
0 found helpful
We had some rat posioning that we forgot about behind our fridge and noticed that are bunny, Oreo, brought it out into the center of the kitchen. We are unsure if it was actually digested or not. This was 24 hours ago and we haven't seen any symptoms yet. Oreo is eating fine and running as normal. I haven't been able to monitor her bathroom use. We gave her a ton of kale for vitamin K and bought high potency multi vitamin drops for her as well. We don't know what to do and don't want to take her to the vet yet.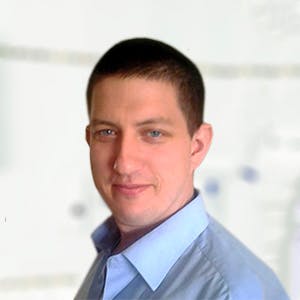 3320
Recommendations
It all depends on the type of rat poison ingested, some types are not anticoagulants so vitamin K wouldn't help; I would recommend you visit your Veterinarian for an examination and a check of prothrombin time (in case of anticoagulant poisoning), take any packaging with you. Regards Dr Callum Turner DVM
Add a comment to Oreo's experience
Was this experience helpful?
lettuce
Lionhead
3 Years
0 found helpful
Hi my bunny cookie passed away after esscaping into the garden she had no signs of poisioning i am worried about her compaion lettuce my lionhead could she be at risk also she is eating drinking playing normally .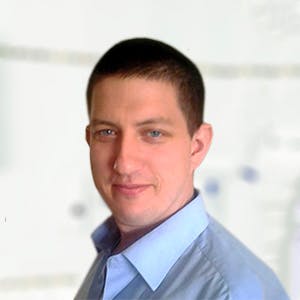 3320
Recommendations
It is difficult to say whether Lettuce is at risk of poisoning or not since we are not aware of the cause of death for Cookie, I would keep a close eye on Lettuce in the meantime and take her into your Veterinarian immediately if you notice any worrying symptoms. I would advise to clean her hutch and change all food and water to be on the safe side. Regards Dr Callum Turner DVM
I gave my rabbits approx.10 pcs of grapes tonight, but the female rabbit suddenly became uneasy and bump itself into its cage and with just less than a minute it died instantly. I really do not know what happened. Can somebody pls tell me why.. I am confused a bit traumatized with what happened.Don't want to feed them again with anything except d swamp cabbage.
Add a comment to lettuce's experience
Was this experience helpful?