What is Runny Nose?
You will be happy to know your rabbit can not catch the human cold from you, therefore you did not give him anything. Runny noses are unfortunately a wide-ranging term used to describe a set of symptoms your rabbit is experiencing without identifying why they are experiencing them.
There are a few conditions that snuffles can be a symptom of such as bacterial infection, lower respiratory infection, foreign bodies, dental disorders and chronic runny eyes or noses. It will be important to pay attention to the many other symptoms your rabbit is experiencing to determine if a veterinarian visit is in order or not.
Runny noses in rabbits is a common symptom and is thought to be found in up to 10% of all rabbits. There are many possible causes of your rabbit's runny nose, some are more serious than others.
Book First Walk Free!
Symptoms of Runny Nose in Rabbits
Symptoms will vary greatly depending on what the cause of your rabbit's snuffles are. The main symptom you may notice your rabbit is experiencing is going to be discharge from his nose. This may be anywhere from a thin, clear discharge to a thick white mucus.
Discharge from the nose
The discharge may be thick and white
The discharge could be clear
Causes of Runny Nose in Rabbits
The causes of your rabbit's runny nose will most likely be due to one of the following: respiratory infections (lower which is pneumonia and upper which is Pasteurella), foreign bodies, dental disorders or chronic runny eyes or nose.
Lower respiratory infection
Typically develops as pneumonia in your rabbit
This is a common condition in pet rabbits
Can be caused by many different bacterial infections your rabbit can contract
Change in breathing patterns – You may notice your rabbit begins to have louder and raspy breaths
Nose pointed in the air – Your rabbit may begin to point his nose in the air when breathing; this is done to stretch his neck and get more oxygen (this is a very serious symptom and should be treated quickly)
He may appear to be: listless (no energy, inactive and no enthusiasm) , anorectic (losing weight, not eating), dyspneic (difficulty breathing or catching his breath), and develop a fever
Upper respiratory infection
Referred to as snuffles
Caused by the bacteria Pasteurella multocida
This can be acute or chronic – it is an inflammation of your rabbit's mucous membranes
Not found in the lungs, but rather in the upper respiratory tract unlike pneumonia which is in his lungs
There may be a thin discharge from his nose or eyes
The fur of his front legs may be matted or he might have thinned out fur due to the discharge from his eyes and nos
Sneezing and coughing
Abscess under the skin
The bacterial infection can also move to his genitals, ears, and internal organs
Foreign bodies
Runny noses may occur when your rabbit gets something lodged in his nasal passage
Growths in your rabbit's nose or nasal passage can also be the cause of his symptoms
Dental disorders
This can be a common cause of runny nose in rabbitsMost often found in older rabbits
There can be problems with his teeth, roots, jaw bone and more
There may also be abscesses in his mouth
Diagnosis of Runny Nose in Rabbits
If you suspect your rabbit's runny nose is more than just an acute issue and you are concerned, bringing him to his veterinarian may be necessary. It will be important to share with your rabbit's veterinarian what symptoms you have noticed, the timeline of when the symptoms began and if there may be any other causes for his symptoms.
Your veterinarian will want to perform a physical examination to check for any lumps, bumps, fever and more. However, if it is not possible to determine the cause of his runny nose from a physical exam, testing may be necessary. Your veterinarian may want to do an x-ray or use other imaging tools to determine if your rabbit's teeth are the problem, if there is mucus in his lungs, an upper respiratory infection, and more.
A sample of the discharge coming from your rabbit's nose or eyes may be takenl to test for the specific bacterial infection he is dealing with. Blood work can also be taken to be used alongside x-rays for confirmed diagnosis of infections or other underlying causes of the runny nose.
Treatment of Runny Nose in Rabbits
Treatment of your rabbit's symptoms will be dependent on the cause of his symptoms. Your veterinarian will discuss options with you depending on what they find.
Upper or lower infections
If your veterinarian finds your rabbit is suffering from an upper or lower respiratory infection antibiotics will most likely be the course of action. There are a variety of antibiotics that may be trialed, however some are more often use than others.
Baytril and Orbax are 2 of the more well-known antibiotics used to treat "nuffles. These medications can be used in high doses; there are some possible side effects but rarely are they seen in rabbits.
Treatment with antibiotics does not cure the infection, rather it keeps it at bay for the time being. Up to 8 weeks of treatment is necessary to treat your rabbit's condition completely. Another option for treatment of Pasteurella is to euthanize the rabbits that are infected from rabbits that are not. This allows for isolating the rabbits not infected and prevent future outbreaks.
Foreign bodies
Foreign body removal is easier and has a relatively quick treatment option. In the event the item can be seen and removed without causing your rabbit any pain, you can do that. However, if you cannot see anything in his nose, but suspect that might be the issue your veterinarian can find it and remove it once your pet is put under anesthesia. The same can be done for polyps or growths as needed.
Dental disorders
If the cause of your rabbit's runny nose is based on dental concerns, your veterinarian may want to pull any teeth that are causing his symptoms. If it is necessary to treat abscesses of the gums, that may be the course of action as well.
Recovery of Runny Nose in Rabbits
Follow up will be dependent on what treatment was provided for your rabbit. If he goes through surgery, your veterinarian will discuss follow up appointments as needed. If he is on a course of antibiotics no follow up will be necessary unless symptoms persist.
It can take up to 8 weeks for your rabbit to get back to his normal self, although he may begin to improve soon after treatment is begun. Changes may need to be made in regards to keeping him isolated from other infected rabbits if infection was the cause of symptoms. Changes may also be necessary if a dental disorder was the underlying issue. These changes may be based on teeth being taken out or abscesses that were treated.
Runny Nose Questions and Advice from Veterinary Professionals
Charlie
unknown
8 Months
0 found helpful
I adopted a young male intact rabbit that had been released outside by his previous owner. He was out running with the wild bunnies here. 2-3 days after we got him home he started sneezing. There was a little bit of clear watery discharge from his nostrils. We switched the litter from pine shavings to paper thinking it was due to the litter and he would improve but the sneezing and clear discharge is still there after 10 days. He is extremely active and does not act sick. His appetite has been very good all along. The sneezing is more in the evening or when he becomes very active. Should I be treating him with antibiotics or is this allergies? I have a neuter appointment for him in 2 weeks. Should I be reschedung that?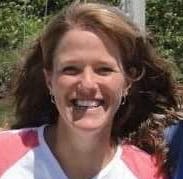 1076
Recommendations
It would probably be a good idea to have the sneezing cleared up before he is neutered, as any respiratory compromise increases the risks of surgery. He may have an infection, or allergies - without seeing him, it is difficult for me to determine. It would be best to have him seen by your veterinarian for an exam now, get any medications that may be needed, and he should be better by the time he is scheduled for his surgery. I hope that all goes well for him!
Add a comment to Charlie's experience
Was this experience helpful?
Copper
Dawrf rex
7 Months
0 found helpful
My baby Copper is about 7 months and has always had a sneezing issue. He had a small case of E. Coli about 2-3 months ago and we did a 2 week antibiotic and that cleared up his runny nose but he still kept sneezing. The vet and me decided he probably also had allergies since he would sneeze either in the litter box or while eating hay. Well today his sneezing got worse and they sound different too. Almost like he's got stuff in his nose and his nose is also wet as well. And every time he gets picked up he makes a weird noise trying to breathe but he doesn't make the nose when he is just running around playing. We plan on taking him to the vet as soon as possible but just wanted to see if anyone had an idea of what this could be. As a bunny mom this is seriously concerning and worrying me. Oh and also His attitude and eating/pooping habits haven't changed a bit.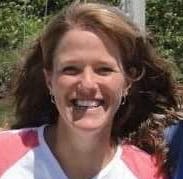 1076
Recommendations
It's good that Copper is still bright and happy and eating, but that breathing problem should definitely be looked at - I'm glad that you are taking him to your veterinarian. If he does have allergies, he may be prone to occasional bacterial infections that may be causing what you are seeing. he may also have a parasite or another problem that is contributing to the issue. I hope that he is okay.
Add a comment to Copper's experience
Was this experience helpful?
Poe
Lop
4 Months
0 found helpful
Hello, I have a lop who is about 4 months old. About a week after I got him I took him to the vet for a physical and he had a slight runny nose and one runny eye.. they gave him antibiotics for 7 days just in case it was pnemonia and it went away. My problem is that every now and then he gets it. He didn't have any bumps and he said his teeth were perfect.. I don't know if i should go back to the vet or if I'm just being paranoid. Oh and the disharge just looks clear plus the discharge from his eye is always coming from the same eye. Any advice?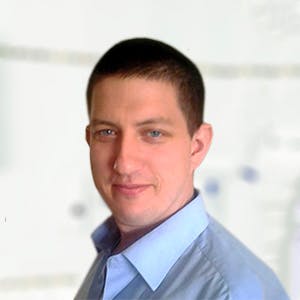 2492
Recommendations
I would keep an eye on Poe for the next few days to see if it resolves itself or if it continues running (since the discharge is clear); infections, allergies, irritant and other causes may cause a watery eye (the nose discharge may be from the eye through the nasolacrimal duct). If there is no improvement, visit your Veterinarian for an examination. Regards Dr Callum Turner DVM
Add a comment to Poe's experience
Was this experience helpful?
Bella
English Spot
1 Year
0 found helpful
My rabbit Bella started to get a runny nose this morning, and I'm quite worried that it could be an issue with her teeth etc, however as a student I can't afford a hefty vet bill right now and the vets closest to us don't do payment plans etc. I was wondering what I could do, I'm worried that her teeth may cause issues but she has a really good diet, she gets a lot of leafy greens and roughage to nibble on, there are always wooden toys in the hutch that she goes to town on and she eats a lot of good quality hay so I don't know how her teeth wouldn't be worn down, any help is greatly appreciated.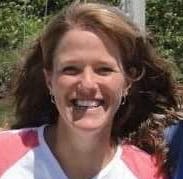 1076
Recommendations
Thank you for your email. WIthout examining Bella, I cannot comment on what might be wrong with her. A checkup with a veteirnarian will not entail a hefty bill, it will just be an office visit. They'll be able to discuss what might be wrong after they are able to examine her, and give you an idea what you might need to do, or what treatment might be needed.
Add a comment to Bella's experience
Was this experience helpful?
Tiramisu
Holland Lop
9 Months
0 found helpful
Hello,

My lop Tiramisu has a runny nose, the discharge is watery and doesn't dry into anything. The snot comes from one nostril and usually goes infront of the top of his lips or somehow goes up on his nose. He spends a lot more time laying around doing nothing in his cage instead of playing around like he usually does. When he does come out his behaviour seems normal enough. Twice in two weeks he had digestive issues which we resolved by force feeding him, pain meds for his tummy and plenty of massages (I'm thinking one of the tummy issues was because he found his way to a book and ate a full page but you never know so I'm giving you as much background information as I can). He recently started eating this pretty powdery Alfalfa hay, and I think he might have gotten some into his nose but I don't know, I can't see anything when I look into it. Last week he sneezed once and angled his head upward for thirty seconds or so after eating some Alfalfa leaves. He is in the middle of a big shed so there is fur everywhere, I try to clean up his fur everyday just in case. He isn't eating as much as I would want him to but at least he's eating. I don't think his eyes are very watery right now but they were for the few days after my other bunny died from what I believe was a pnemonia. I don't know if they were watery from sadness or if he caught something. My first little angel died on the 2nd of January so it's been over a month. When we found out the older one was sick we separated them and made sure to clean our hands when touching them but we found out the other was sick very late because he showed no symptoms until the morning on the day he died.

If you could help me out it would be greatly appreciated.

- A worrysome bunny mom.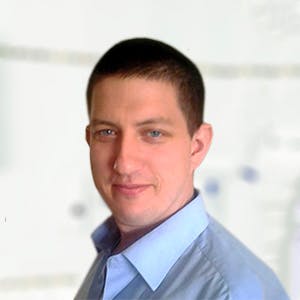 2492
Recommendations
Infections are always a concern with rabbits especially if a previous companion diet recently and there was no cause of death determined; allergies, chemical irritants, foreign objects, dental disorders among other causes may lead to these symptoms. Due to the strong possibility of infection, you should visit your Veterinarian for an examination to be on the safe side. Regards Dr Callum Turner DVM
Add a comment to Tiramisu's experience
Was this experience helpful?
Ruby
Netherland dwarf cross
2 Years
0 found helpful
I have a 1.5 year old Netherland dwarf cross who has had a wet nose with little / no discharge for a few weeks. Her appetite and behaviour has remained the same but I have noticed she has been drinking more than usual?

I saw the vet and they said to keep her inside as she's an outside bunny and to come back this week. What could it be?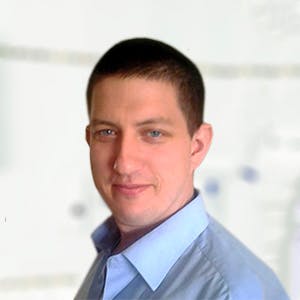 2492
Recommendations
There are a few possible causes for the symptoms you're describing which may include infections, allergies, irritation, foreign objects, dental issues among other causes; if there is no improvement over the course of a week a culture and sensitivity test may be useful in case there is an infection otherwise you would need to see what your Veterinarian determines the cause to be. Regards Dr Callum Turner DVM
Add a comment to Ruby's experience
Was this experience helpful?
Abüe
Sable point
10 Weeks
0 found helpful
Has Symptoms
Runny nose crust around nose
Someone please respond to this..I'm freaking out because my new bunny I just got a couple weeks ago has a runny nose..it's a little crusty around it and a little crust around her eyes..I love her so much..my recent bunny had passed away due to his digestive system and I'm just really scared for her..I'm also very low on any income and can't afford to take her to a vet..no sneezing no coughing and she's eating and drinking like normal..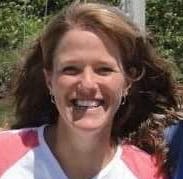 1076
Recommendations
Thank you for your email. She may have a bacterial infection that needs to be treated. Babies are prone to infections, unfortunately. Many clinics offer a 'free first exam' that you may be able to take advantage of to have her seen, but she should be seen by a veterinarian to make sure that she is okay, and get therapy. I hope that she is okay.
Add a comment to Abüe's experience
Was this experience helpful?
Freckle
Angora
4 Months
0 found helpful
My 4month old bunny has had a running nose with yellow discharge coming away from her nose and you can hear her snaffly her nose a bit and she occasionally gets a tiny bit of eye discharge, She has lost a bit of weight but she is still eating, drinking and moving around, I want to know how I can make her feel better.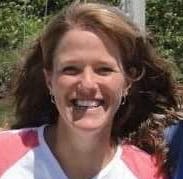 1076
Recommendations
Thank you for your email. I'm not sure if you have a veterinarian for Freckle or not, but she should probably be seen. She may have an infection, and may need treatment to prevent her from losing more weight or becoming sicker. Most veterinarians are trained to treat rabbits, you would just want to call and ask if the veteriarian that you want to go to is able to treat them, or if they can recommend someone. I hope that Freckle does well.
Add a comment to Freckle's experience
Was this experience helpful?
Persephone
Netherland Dwarf
3 Months
1 found helpful
Hi there I have a 3 month old Netherland dwarf who I picked up from a breeder on Monday. She started running at the nose on the way home from the breeder and sneezing as soon as we got home. She has pretty loud breathing off and on and clear discharge. Her sneezing usually comes in fits. I took her to the local farm vet today and they gave her antibiotics for 5 days. I asked if they could test for pastuerella and they said that there wasn't enough snot to send for a test. They diagnosed her with an URI. From what I've read the only cause for URI is pastuerella besides dental issues and foreign bodies in the nose which I know she has neither. The vet said her lungs are clear and that there is a very slim chance that she has pastuerella. Do you have any idea what it could be then? Because how can she have a URI and it not be pastuerella? I have other rabbits and I'm terrified of them catching this disease but I can't keep this new rabbit quarantined forever. Once a rabbit has pasturella (if that's what it is) does it ever go away or does it always remain in their system forever?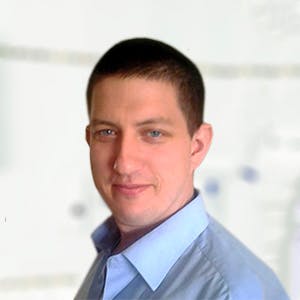 2492
Recommendations
The go to upper respiratory tract infection in rabbits is Pasteurellosis which is the culprit in nine out of ten cases, but other pathogens may cause an upper respiratory tract infection including Bordetella and various viruses (which then may open the door for secondary infection). Other causes for a runny nose and sneezing may be allergies, smoke (were you smoking in the car on the way home?), foreign objects, dental (you already mentioned). I would complete the course of antibiotics given and assess the condition over the coming days. Regards Dr Callum Turner DVM
I brought a rabbit and after 2-3 days, a green sticky water type start coming from his nose what happened to him can you tell me?
Add a comment to Persephone's experience
Was this experience helpful?
LaBella
Dutch
1 Year
1 found helpful
I have six rabbits, they all pretty much simultaneously developed thin clear discharge when I switched from a paper based bedding to a pine bedding purchased at PetSmart. There has been no change in their activity level or food or water intake but I one of my does has sneezing fits that I can hear from the other rooms of my apartment. The runny nose seems to go away when they are out of their cages for more than an hour or so. Is this probably just an allergy or should I be concerned?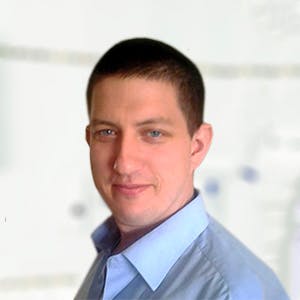 2492
Recommendations
Most likely this is due to the dust or particles in the pine bedding, you should clean out the cage and return to the paper bedding for a week or so to see if the symptoms disappear. Regards Dr Callum Turner DVM
Add a comment to LaBella's experience
Was this experience helpful?
Smokey
Lionhead
2 Years
2 found helpful
I came home to my bunny lying in the same position he was left in after work. I picked him up and he was limp, unable to move. He also had a lot of discharge out of his nose. I don't have the money to take him to
The vet but I would just like to know what happened to him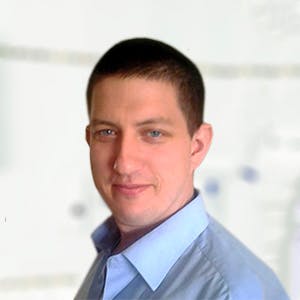 2492
Recommendations
Nasal discharge in rabbits is normally attributable to Pasteurellosis which is a bacterial infection which may cause a clear to mucopurulent discharge; other causes may be due to other infections, dental issues, sinusitis among other causes. Treatment would most likely be antibiotics from a Veterinarian, you should think about visiting a Veterinarian regardless of cost to help Smokey. Regards Dr Callum Turner DVM
Add a comment to Smokey's experience
Was this experience helpful?
Miracle
Holland Lop
2 Years
just a bought male lop. told it was/is two years old. it was only fed treat type food because "it was a very fussy eater." it didn't chew its incisors down with its garbage diet so it had to have its upper and lower teeth trimmed monthly we were told.(inexperienced owners) When I brought him home his teeth were freshly trimmed(that day). I offered him some of the hay my 8yr. old polish dwarf(had her since she was 3months) enjoys, and started diluting the garbage food with my available pellets. He accepted the hay and now receives this in abundance as I ween to a healthier amount of pellets. I still give him treats but alot less and more to the fresh greens.(fresh parsley, organic dandelion leaves) I noticed he has a little nasal discharge but isn't constant. I suspect his dental might be the problem, and may clear up as he regains his health(he is skinny), my daughter thinks it might be respiratory as her lop had.