What are Seizures?
There are many causes of seizures in rabbits, including zoonotic diseases. Seizures are considered an emergency and it is vital if your pet suffers from an episode that you contact your veterinarian immediately for assessment. Cancer, blood clots, and head trauma are a few of the causes that may be diagnosed by your veterinarian; any time your rabbit has a change in behavior he should be evaluated by the veterinary team.
Seizures in rabbits are an uncommon occurrence, caused by abnormal neuronal hyperactivity. These can be generalized with loss of consciousness and signs affecting the entire body or partial, which affect the motor activity while the pet is conscious.
Book First Walk Free!
Symptoms of Seizures in Rabbits
Seizure symptoms can vary due to the many different possible causes. Focal seizures only affect some lobes in the brain, so presenting symptoms can vary depending on the affected lobes. Symptoms that you may notice are:
Loss of bodily control
Peddling of feet
Collapse
Disorientation or complete unawareness
Excessive salivation
Urination or defecation
In some cases, altered behavior, blindness or coma may occur following the seizure.
Types
There are a number of underlying conditions and diseases that may cause seizures to occur in your pet. These include:
Intracranial causes
Infectious encephalitis
Cancer
Hypoxia
Virus such as rabies (which presents a zoonotic risk)
Degenerative diseases
Head trauma (caused by animal attack or vehicle accident)
Febrile seizures (caused by cerebral edema)
Parasitic infections
Congenital malformation
Extracranial causes
Poisoning from plants, drugs or chemicals
Metabolic diseases
Blood clots
Causes of Seizures in Rabbits
Seizures occur following a neurological imbalance, they may occur as a single seizure or in cluster or status seizures many may occur. Despite the many possible causes for the occurrence there are known factors that predispose pets to suffering from one. These include diseases of the major systems such as cardiac, renal or hepatic systems, lesions or injuries of the brain, accidental ingestion of drugs or poisons.
Diagnosis of Seizures in Rabbits
Your veterinarian will perform a full clinical examination, including a neurological examination, on your pet and discuss his history with you. Your veterinarian will discuss the character of the seizure with you to attempt to determine the cause of it; your pet's behavior prior to and after, the duration of the seizure and the nature of it may help guide the diagnosis. If vomiting occurs, the gastric contents should be examined for evidence of ingested toxic materials. Your veterinarian may choose to do following diagnostic tests:
Blood chemistry
Urinalysis
Analysis of the cerebrospinal fluid
Radiography of the skull performed under sedation
Magnetic resonance imaging
Serology
Treatment of Seizures in Rabbits
If your rabbit presents while still suffering from a seizure emergency treatment will be provided.
Medication
An anticonvulsant such as diazepam will be given intranasally and your pet monitored for signs of improvement. If the seizure does not cease phenobarbital sodium may be given via intravenous injection, repeat dosing may be required at 30 minute intervals. Your pet will be carefully monitored during this time. For animals who do not respond to this treatment, sedation under general anesthetic may be necessary. Propofol is commonly used for general anesthesia in rabbits and is short-acting with non-cumulative effects, however it may cause respiratory or cardiac depression so careful monitoring is essential.
Supportive Care
During this time your pet may be assessed for the cause, if your pet is hyperthermic cold compresses may be applied, and intravenous fluid therapy given to assist with temperature regulation. To reduce cerebral swelling around the brain, mannitol may be given. It is vital that your pet maintains a patent airway, it may be necessary to intubate your pet for adequate oxygen supply. Your pet will be provided a dark, quiet room for recovery away from other animals or stressors.
Recovery of Seizures in Rabbits
The prognosis for your pet varies depending on the underlying cause. Your rabbit may occur clinically normal following the episode, or show signs of confusion or restlessness in the following hours. In some cases, especially those caused by terminal illness, advanced sepsis or trauma the prognosis is poor.
If your rabbit suffers from repeat convulsions on-going medication may be necessary. Your rabbit may be prescribed phenobarbital for twice daily oral administration. This dose will be revised and your pet will require follow up appointments with your veterinarian. Unfortunately, there is a lack of research around on-going treatment for rabbit's suffering from epilepsy. If ingestion of a toxin is suspected as the cause, it is vital that the pet's environment is checked for any other possible poisoning sources.
If your pet suffers from repeat seizures recording the details of the timing, character, and any presenting symptoms may be beneficial. If possible, record the seizure to share with your veterinarian as it may assist when planning the long-term management of your pet's condition.
Seizures Questions and Advice from Veterinary Professionals
Ridley
French Lop ear
3 Years
0 found helpful
Has Symptoms
Thrashing, hard rolling over & over
Seizure. French Lop Ear. 3 years old. Started to thrash (rolling over and over) violently and after being calmed somewhat immediately took to vet. Rabbit entered vet examination 45 minutes later from discovery of thrashing with only 36 beats per minute with open mouth barely breathing.
Vet began to administer oxygen and catheter but at that moment, rabbit went flatline and died all within 1 hour of beginning of seizure. This was really sad as the rabbit had a wonderful personality and did have a companion. We mourned for three days and opted for private cremation. We will miss her.
Cause of seizures are unknown as we decided not to have an autopsy.
This particular Lop Ear was purchased from a pet store at one years old so it is possible she may have had internal parasites but two annual examinations showed no symptoms and was billed healthy.
Add a comment to Ridley's experience
Was this experience helpful?
Finn
Lionhead
1 Week
0 found helpful
Finn had seizures almost 1 year ago. After treatment she recovered in approximately 5 days. She had a few seizures this morning for the first time since treatment. The vet had given her metacam for the inflammation as well as Meclazine and Panacur.

The thought last year was E cuniculi.

I'm curious how likely this is the cause again, one year later.

Her seizures involve a little head tilt followed by rearing up on the hind legs and shaking until falling backwards.
Correction to age : 1 1/2 years
Add a comment to Finn's experience
Was this experience helpful?
Peanut
Netherland Dwarf
8 Years
0 found helpful
My rabbit is about to turn 8 years old. She has always been an indoor rabbit and she seems healthy. The other day I woke up to find her laying on her side inside her house with her back legs sticking out. Her legs were shaking, and about every two or three minutes they would stiffen and stretch out for about 15 seconds. The whole episode lasted for about 15 minutes. She seems fine now, but I worry that it may happen again. Any suggestions?
Add a comment to Peanut's experience
Was this experience helpful?
Floppy
mini rex
8 Years
0 found helpful
Has Symptoms
Breathing gradually stopped
I very recently just had a mini Rex rabbit who was 8 and a half die from a seizure. He didn't make a screeching noise like some rabbits do when they die but I cannot help but wonder if he was in pain. Is it painful for rabbits to die after having a seizure?
Add a comment to Floppy's experience
Was this experience helpful?
No name yet
Lionlop
6 Days
0 found helpful
Has Symptoms
Sticking tongue to front of mout
I have a 6day old bunny and it keeps wanting to eat but not being able to and then suddenly stretches out and goes stiff showing it's tongue a little bit and drooling abit at the front of its mouth and it lasts for about 10/15 seconds then it lies down and goes to sleep but will still not eat and I'm at my wits end! I have no idea what to do and just feel so helpless :(
Add a comment to No name yet's experience
Was this experience helpful?
Luke
Lionhead
6 Years
0 found helpful
I had two rabbits, Bear (7) and Luke (6). About a year and a half ago I noticed that Luke had some strange fur loss, & peeling and thickening of the skin on his lower abdomen. The vet ran many tests including a biopsy and could not determine the cause (no signs of infection, autoimmunity, or histamine release). No other symptoms existed and it didn't seem to spread. About a year later I noticed that it started to spread up his abdomen and also started on his chin. He then started losing hair all over his body in clumps - he would have scabs fall off with chunks of hair still attached. He was acting totally normal and did not seem itchy or painful. He was eating and drinking plenty. I scheduled an appointment with the vet, but just tonight, I heard squeaking noises and looked over to find him on his side convulsing. He seized for a good 2 minutes before becoming stiff. My roommate is a vet tech, and she felt a weak irregular pulse for about another minute. Then he just died. I have no idea what could have happened or if the skin issue is even connected at all. My other bunny, Bear, will be going to the vet ASAP to make sure he is all good and nothing was contagious. Any input would be helpful.
Add a comment to Luke's experience
Was this experience helpful?
snow puff
im sorry i dont know
1 Month
0 found helpful
Has Symptoms
head shaking, eyes partially shut
I have seen our dear rabbit snow puff tilts her head on the side with eyes partially shut and the teeth grind as she shakes for at least 30 seconds. This happens twice already since we got her 2weeks ago.I can say she recovers really fast. like she'd got up her feet right after the pitiful shake. What can we give her to ease her shaking? forgive my ignorance but what is Snickers diet? will it be advisable to give rabbit some chocolate? (if the snickers is the snickers i have in mind) thank u very much. 😊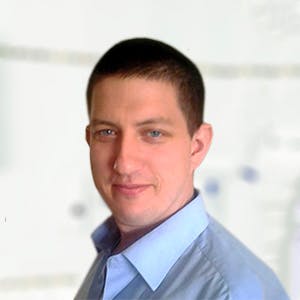 3320
Recommendations
I do not know of a Snickers diet and it wouldn't be recommend since chocolate is toxic for rabbits, they should be fed a diet of hay, green leafy vegetables and water; this behaviour may be due to dietary deficiency among other conditions. You should review the link below and speak with your Veterinarian to check Snow Puff over and to get some 1-2-1 advice for the specific breed etc… Regards Dr Callum Turner DVM https://rabbits.life/chocolate/
Add a comment to snow puff's experience
Was this experience helpful?
Prescilla
Lionhead
10 Years
0 found helpful
Hello,

I have a Lion head (lady) who is approximately 10 years old. I went to get her from the run this evening and she made no attempt to run away from me (this was very odd as usually she doesn't want to come in). I then gently placed her on her back to check her bottom, which had a bit of poo (both hard and slightly watery) stuck on her bottom which i removed. I then went to place her into her hutch and she let me lye her down and she fell on to her side (Again very unusual as she usually jumps out of my arms). I gently picked her up again and bought her indoors, she then started to open her mouth really wide, started squealing and then her back legs started kicking. After this episode i placed her on the floor where she laid on her side, and seemed to be struggling to breath. She then seemed to come round and sat up, had a bit of apple and some nuggets. She kept swaying and did not seem to have any strength in her to hold her self up very well. She seems to have very suddenly got very thin, i can feel her spine. I have felt a lump on her side and looking at her skin under the fur it seem very red and has scratches on it. I have another bunny, and he stays in the same cage and is absolutely fine. He does how ever try to ride her every now and again. I do hope someone can help me please. Thank you.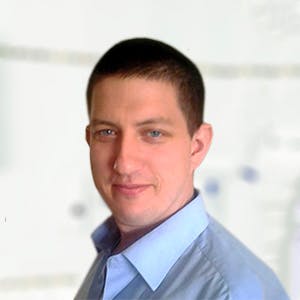 3320
Recommendations
Without examining Prescilla it is difficult to say what the specific cause is here, especially with Prescilla being at the top range of the expected lifespan of a Lionhead rabbit; if you have noticed sudden weight loss and the presence of a mass you should visit your Veterinarian for an examination to make a diagnosis. Regards Dr Callum Turner DVM
Add a comment to Prescilla's experience
Was this experience helpful?
Jubalu
Rex
1 Year
0 found helpful
My 1.5-year-old rescued one-eared rabbit, suddenly violently rolled over on his back biting at his sides, as if in pain. I've looked these. He was in severe distress so I very carefully held him, during which time I noticed one eye closed completely. He was breathing very rapidly and his one (remaining) ear was very warm. No vet in the area wanted to help me on a Sunday, so I gave him Metacam, to help with any pain. I have never seen anything like it in a rabbit, and have been around them my whole life. His missing ear is a genetic defect (inbred at a rabbit farm & rescued with his brother by us). Could this been a seizure. About 5 hours later, he was breathing normally again, drank lots of water and started eating. Thank you, Marleen.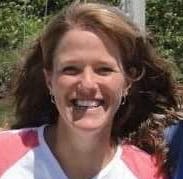 1611
Recommendations
Thank you for your email. Without seeing the event, or being able to examine him, I'm not sure if he had a seizure, or had a painful event. It would be a good idea to have him examined to make sure that he isn't having a problem with his ear or otherwise.
I had a very similar experience with my 1.5 year old Rex bunny very recently, except he was conscious when he was biting at his lower half of the body. But then he soon went wobbly from side to side and suddenly went into four seizures, in and out, in a matter of one minute, and he was violently kicking and his eyes were darting around in his head. They all varied in violence but it's been four days and he's been to an emergency clinic and my vet for follow up, and he's recovered very well. My only concern is that while he seems to be able to see, I still have to syringe water to him because he seems to either a) not be able to detect his bowl or b) has lost interest and prefers the syringe. I really need him to drink from the bowl (or his new bottle we got him) but I feel he may have some blindness about the front of his face because he seems to be able to detect things to his side but really relies on his smell for things in front of him, more than usual. And he ONLY takes his water with simethicone. He absolutely refuses it if it's plain water.
Add a comment to Jubalu's experience
Was this experience helpful?
Snickers
Netherland Dwarf rabbit
12 Months
0 found helpful
My rabbit who's a little over a year old is doing backflips and kind of shaking he started doing this Tuesday I took him to the vet and they think it was his teeth but the more I've done research I'm thinking he's having seizures I'm really not sure but I'm really concerned I've had rabbits before but never Netherland dwarf rabbit he's done this twice since I've had him I adopted him from the Humane Society and they never told me that he's had seizures they told me that he was perfectly healthy but he's apparently not perfectly healthy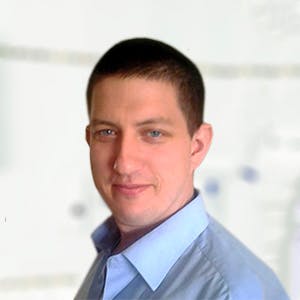 3320
Recommendations
Seizures in rabbits are uncommon, normally the appearance of a seizure is actually caused by something else which may include head trauma, poisoning, parasites, infections, stress, fever among other causes. It is difficult as Veterinarians to diagnose seizures when it is rare that we get to witness them and there may be other explanations for seizure like behaviour. I would ensure that Snickers diet is suitable and complete and that there are not other factors which may be causing stress. Regards Dr Callum Turner DVM
Add a comment to Snickers's experience
Was this experience helpful?
Jinx
Dwarf Lop
5 Years
1 found helpful
My rabbit is about 5years old he's partially dwarf I believe. And just recently he hasn't been eating or drinking well and has started having seizures. He's had two this week. Tonights was the worst he was squealing and all I could do was comfort and hold him so he didn't hurt himself more. What could cause this?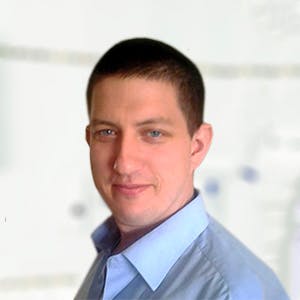 3320
Recommendations
There are various causes of seizures in rabbits which may be attributable to infections, head trauma, parasites, neurological tumours, poisoning among other causes; keep Jinx comfortable and if necessary try to keep him flat during these episodes. You should visit your Veterinarian for an examination to help try to determine an underlying cause. Regards Dr Callum Turner DVM
Add a comment to Jinx's experience
Was this experience helpful?
Davros
Dwarf
8 Years
-1 found helpful
My pet rabbit started having multiple seziures a day. He is lethargic, eating a small amount and drinking. He has a weird mucus in his stool. He also has a bad smell. I cannot find a vet in my area that is comfortable diagnosing or treating a rabbit. What can i do?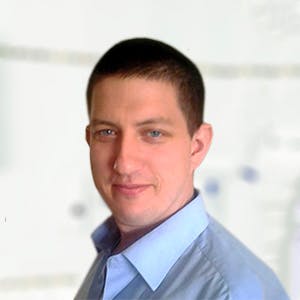 3320
Recommendations
You may be noticing mucus faeces which come from the cecum and are usually ingested by rabbits during the night or Davros may have cecal impaction which would lead to a buildup of mucus in the stool; a worse case scenario is mucoid enteropathy which is something that would need to be confirmed and treated by a Veterinarian (you would need a prescription for antibiotics, prokinetics and other supportive care). The seizures may be caused by infections, parasites, poisoning, trauma, dehydration etc… Without a physical examination I cannot tell you for sure. Regards Dr Callum Turner DVM
My Mini Rex is almost 13 years old. She started having "episodes" where she falls over to one side and can't get up. She kicks fractically to no avail and sometimes her eyes roll down and you can see some white at the top. The episodes have become more frequent and last longer. She is on Metacam and Tramadol. This last time she seemed to be doing well, but she's had another episode and I'm afraid it's not going to go away. Is there any hope for her or is it time to let her go so she doesn't suffer needlessly. I love her to death but I want to do what's right for her.
Our rabbit is having same symptoms as yours the vet reckons it's seizures or a tumour on brain but there is no swelling we feel helpless and hate watching her fall over
Add a comment to Davros's experience
Was this experience helpful?
Copper
Lionhead
1 1/2years
-1 found helpful
My rabbit got attacked by a dog about a year ago and his head was in the dogs mouth. He gets seizures about once a week but they keep getting longer. Is there an over the counter medicine I can give him? I'm 12 and am interested in an herbal alternative, since going to the vet is too expensive for my family.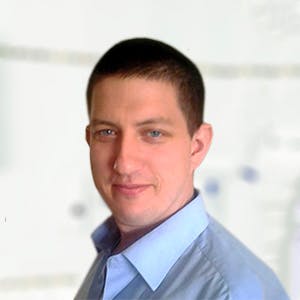 3320
Recommendations
I am not sure about for rabbits, so I don't want to recommend a product that isn't intended for use in rabbits (due to possible poisoning risk); also there are many products available online, but I am not aware of their efficacy. When I recommend a product or a natural alternative, I like to have a scientific basis than just a recommendation in a forum post. For other types, of seizure control which may be over the counter, there aren't any medication in that class that you would be able to purchase without a Veterinary prescription. Regards Dr Callum Turner DVM
Add a comment to Copper's experience
Was this experience helpful?