What is Snuffles (Pasteurellosis)?
If your rabbit is suffering from the snuffles, you may notice him develop watery eyes, a runny nose and sneezing often. This is typically caused by an infection of his tear ducts or nasal sinuses.
Due to the symptoms being generalized, it may be somewhat difficult to identify what your rabbit's concern is. His symptoms may mimic other conditions rabbits can suffer from such as respiratory diseases, dental concerns or a poorly ventilated hutch.
If this infection is left untreated it can result in abscesses, blindness, and can travel to your rabbit's ears, eyes, reproductive organs and other organs. It is important to be vigilant about getting him to the veterinarian quickly if you suspect snuffles.
The snuffles are caused by the bacterium pasteurellosis, which your rabbit may have in his own body or encounters. It presents as a runny nose, watery eyes and sneezing. This is relatively common and not typically life threatening.
Book First Walk Free!
Symptoms of Snuffles (Pasteurellosis) in Rabbits
Most of the symptoms identified will be general to multiple conditions, however below are some things to look for.
Runny eyes – tear ducts can become clogged resulting in even more discharge
Runny nose
Sneezing
Head tilting – due to neurological damage, your rabbit may develop a head tilt
Skin sores
Matted fur – your rabbit may rub his runny nose and that discharge mats the fur on his paws
Causes of Snuffles (Pasteurellosis) in Rabbits
The cause of the snuffles in this case is contact with the bacterium pasteurellosis. This is a bacterium that naturally occurs in rabbits, however it can turn into a problem. Due to this bacterium being so highly contagious, it is easy for rabbits to spread the infection to one another. While some rabbits are immune to this bacterium, there is still a large amount that are not.
Diagnosis of Snuffles (Pasteurellosis) in Rabbits
If you suspect your rabbit may have a case of the snuffles, a visit to his veterinarian will most likely be in order. It will be important to share with your veterinarian what signs and symptoms you have noticed and for how long. The veterinarian may want to know if your rabbit has been around other animals who appeared to be sick or have similar symptoms.
A physical exam will most likely be performed to identify any obvious reasons for his snuffles. Your veterinarian will want to rule out diet and housing as possible culprits for his symptoms as well. Further tests may be requested including bloodwork and samples of any discharge. These tests will confirm if pasteurella is the cause of your rabbit's problems or not.
At times the veterinarian may attempt to make a diagnosis based solely on history and physical, however that will not guarantee your veterinarian identified the correct bacteria. X-rays and other imaging tools may be utilized as well to determine if there are any other possible symptoms of the bacteria.
Treatment of Snuffles (Pasteurellosis) in Rabbits
Treatment will begin with antibiotics to treat the bacterial infection. These medications can be administered for up to a few months to fully treat the infection. Certain antibiotics can be dangerous for rabbits, so it will be necessary to find a veterinarian that is well versed in the antibiotics that are safe for rabbits.
To treat clogged tear ducts, your veterinarian may flush his tear ducts in the office and teach you how to do it at home. If your rabbit is experiencing neurological symptoms, those will be treated to keep him comfortable also. If there are any abscesses found because of the infection, those may have to be surgically removed as well.
Recovery of Snuffles (Pasteurellosis) in Rabbits
Follow up will be ongoing for the remainder of your rabbit's life as this disease can go dormant. Your veterinarian will direct you as to how often you should bring him in for a checkup. It will be important to stay on top of any medication management as they can be long term. Feeding changes may be necessary if your rabbit is not eating and you must feed him with a syringe until he is stronger.
Keeping his environment clean and free of any contamination will be important to avoid further infection. Isolating any other infected animals will be necessary as well. Your rabbit's prognosis is good if the treatment is begun immediately. Antibiotics may work quickly and rapidly clear up his infection, however, it may also be a longer-term process.
Snuffles (Pasteurellosis) Questions and Advice from Veterinary Professionals
James
unknown
9 Years
2 found helpful
Hi, my bunny is about 9 years old and got snuffles. He has been on 3 courses of antibiotics (Baytril) already but nothing helps. He has severe runny nose and eyes.
His balance definitely affected. He still eats fairly well but appears lethargic most of the time.
Is he suffering and best to let him be put down? Three Vets now tells me there is not much more to do, other that keeping him on very costly antibiotics permanently.
Bicillin injectable only subq for rabbits, never oral. I have used for pasturella for years and it works wonders. It has to be given every other day for at least 8 weeks. If penicillin it must be given daily as the penicillin doesn't last as long in the body, please read Marcy Rosenfield Moore's article on bicillin and pasturella.
Baytril is useless. But vets continue to give because it is safe. I have never had any success with it and and I have rescued wild hares, cottontails and rabbits for years.
My rabbit had a really bad runny nose , white discharge coming out ,sneezing continuously! We tried baytril.... didn't work, if anything it made him stop eating. And then my vet suggested penicillin but in injection form ! Rabbits can't take it orally!!!!! I had never injected anything in my life but I wasn't going to just leave my rabbit to get worse .... I did it every other day for a couple of weeks and it cleared up !!!! Ask your vets about it .... I do have to inject him every year due to the fact he he's prone to infections during the summer weather but it works 👍👍
Add a comment to James's experience
Was this experience helpful?
Pickles
Netherland Dwarf
4 Years
0 found helpful
Pickles started showing symptoms of snuffles over a year ago. We got it treated with enrofloxacin for a while and he got better but he was still sneezing, hacking, coughing once every hour or two.
We have another rabbit, Squiggles, a Holland Lop, also 4, best friends with Pickles, he got an inner ear infection a few months ago, loss of balance, not eating, falling over..etc., took him to the vet and also got him treated with the same antibiotic with meloxicam and he got better within two months.

But Pickles, in the meantime, was still suffering, so we took him back to the vet and he gave us TMS liquid, to treat his snuffles, a month ago. He got much better in a couple of weeks, but 4 days ago, out of nowhere, he stopped eating and was suffering from head tilt and loss of balance. He got better with his snuffles on TMS Liquid but his infection seemed to have moved to his inner ear. Throughout the whole time he was on enrofloxacin, he was still eating like a fiend. He ate the most out of anybody and he's the smallest rabbit, but ever since he started getting vertigo, he's not really eating anymore.

Took him to the vet yesterday and they gave us motion sickness pills. Is it safe to give him those? And is it safe to mix the two antibiotics for him? As Squiggles got better on Enrofloxacin so quickly, maybe Pickles will too. But we fear that if we stop TMS Liquid, his snuffles might come back. Please help!!
My male rabbit had unexpectedly developed early stages of Snuffles back in a September( last month) - had been treated with Baytril which I don't reckon much to - although he has been eating well and drinking well whilst on Baytril.
He'd not been drinking at all whilst with female rabbit that was advised to return her, as she had been humping him throughout most months for last couple of years - so unfortunately had to return the female rabbit which Lady I'd adopted female from thought would be better to try my male with another rabbit.
Presently on his own to hopefully recover from the early stages of Snuffles - which my original Vet said being early stages of Snuffles hopefully better chance of him recovering.
Have recently changed to local Vets4Pets recommended to me who has changed my mmale rabbit from Baytril to Sulfatrim which the vet said is usually better - but where as my male rabbit was eating well on Baytril and drinking since being on his own whilst recovering from early stages of Snuffles hopefully - he's not been eating as well for last few days on Sulfatrim.
I am hoping to be able to get my male rabbit recovered from the early stages of Snuffles to hopefully be able to find a more suitable rabbit companion in due course & asap that he can definetly live happily and happier with than the previous female that was originally bonded with him.
What is the best & most effective treatment to get rid of and hopefully cure early stages of Snuffles with my male Rabbit - answer and reply needed Very Soon.
( although I don't really want to have to give injections to my presently affected male rabbit - unless I really have to?) - I'm just needing to know best and most effective safe treatment/s that definitely effective & definetly work on rabbit to hopefully cure his early stages of Snuffles,
Thanking you kindly and Much Appreciated.
(PS my rabbit was originally living with other rabbits & without any problem/s, so ideally I would prefer to be able to get another more suitable Rabbit companion found as soon as possible - once hopefully being able to get my male rabbit recovered.
Please try injections of bicillin for your rabbits, I have never had any success with any of the antibiotics you mention for Pastuerella. Yes, bicillin works quickly but can only be injected and must be given every other day for at least 6 to 8 weeks. Answer it bypasses the gut so causes no digestive issues.
Add a comment to Pickles's experience
Was this experience helpful?
Spanky
Lionhead
2 Years
0 found helpful
Hi, I have Lionhead Rabbit 2 years and 3 months, my vet indicated that he has snuffles and that probably it will last long and I will need to give him antibiotics (Baytril). He told me that he cannot give another antibiotic as it may harm the rabbit- he lost weight. Do you have any opinions/experiences about this? Apart this my rabbit seems to have a neurological problem ( Vets indicated that they cannot do anything about this) and is not walking and after that snuffles developed, he is not eating on his own.
Add a comment to Spanky's experience
Was this experience helpful?
Floppy
Mini lop
7 Years
0 found helpful
My rabbit is probably around 7 years old (I'm not 100% sure). I got him when I was younger, and I noticed that he seemed to have a breathing problem. He was often very snotty, and would sneeze a fair amount. His nose and eyes would run. I've recently come home from college and done some research on it. I've upgraded him to a much larger cage, give him fresh greens every day along with Oxbow hay and pellets, and have switched him to a different bedding type. His symptoms haven't gone away (I thought maybe it could be allergies to something in his food or bedding, but I've changed all of that). He has no problems with appetite, head tilt, or anything, and is still a very lively and loving bun. Could it be snuffles? What should I do?
Add a comment to Floppy's experience
Was this experience helpful?
Noelani
Holland Lop
3 Years
0 found helpful
Two of my four house rabbits suddenly passed away with no symptoms whatsoever, twelve days apart. They (Lionhead and LionLop mix) had been their active and playful selves right up until bedtime and then gone in the morning. We had necroscopies done and it was determined to be an aggressive strain of Pasteurella Septicemia. No clue as to what triggered it. The remaining two rabbits (Holland Lops) were treated with antibiotics, one for 30 days and the other who showed some faint symptoms part way through was treated for 45 days on a stronger antibiotic. Both remaining rabbits seem clear and healthy for the last three months since. What is their future prognosis? Can they be bonded with new rabbits since they both lost their bond mates? Is it safe?
Add a comment to Noelani's experience
Was this experience helpful?
Biscuit
Cross
8 Years
0 found helpful
Biscuit had the same problem last year and seemed to clearly up quicker than this year . He's sneezing , runny nose and eyes . Nose discharge is quite thick on days . He has baytril twice a day , metacam once aday and I use an nebuliser twice a day with f10 . What else can I do ? Been on baytril 6 weeks now
Add a comment to Biscuit's experience
Was this experience helpful?
Fluffy
mini rex
1 Year
0 found helpful
My rabbit Fluffy has a runny nose, keeps sneezing, and makes weird noises when she breathes. Do you think she has the snuffles? And, what can I do to make her feel better?
Add a comment to Fluffy's experience
Was this experience helpful?
Thumper
Lionhead
4 Years
0 found helpful
My rabbit was treated for Snuffles 2 months ago. Now his runny nose is back. He's 4.5 years old, Lionhead. Does he need to be treated again or is this normal with snuffles? Also, we've just gotten a new rabbit, but they are separated at this time. What do I need to do to clean and disinfect the cage to make sure the new rabbit doesn't catch this if we treat again?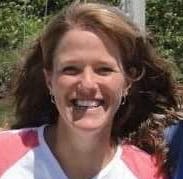 1611
Recommendations
Snuffles is a common name for a bacterial infection, and there can be a viral contagious component to it. If he is showing signs again, it would be best to have him seen and treated by a veterinarian, and keeping the cage clean with a good antiseptic cleaner will be enough to prevent the spread of most common viruses.
Add a comment to Thumper's experience
Was this experience helpful?
Hops
Lionhead
8 Years
0 found helpful
Has Symptoms
Congestion, Labored Breathing
My 8-year-old lionhead was prescribed 1.7ml Trisuprim 2x daily and 1 drop Tobramycin per eye 3x daily. He does not have any eye discharge anymore. Prior to getting his meds, Hops was sneezing and had congestion, labored breathing. Now that he finished his medications, the labored breathing continued but all else improved. I am not able to bring him to his Veterinarian at this time due to financial difficulties on my part. I have been reading and researching what I can give my Hops for him to stop the congestion. I cannot bear to lose my lionhead since we lost his sister (Dillon) 3 months ago to brain cancer. I would like to ask what OTC meds can I purchase from the drugstore to improve his congestion. He continues to have good appetite with his regular food (pellets and fresh veggies) despite his congestion. Thank you very much.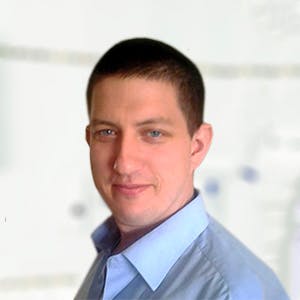 3320
Recommendations
Rabbits don't mix with over the counter human medications with many medications being toxic to rabbits; without examining Hops it is difficult to determine whether there is still an infection present or if there is still some recovering to do. I would monitor Hops for a day or two more to see if there is any overall improvement or change in condition and return to your Veterinarian (or just call them) to say he is still congested and they may prescribe something for you to pick up. Regards Dr Callum Turner DVM
Add a comment to Hops's experience
Was this experience helpful?
Furbie
Dutch
4 Years
0 found helpful
Hello,

My rabbit's name is Furbie and he is 4. 3 years old.I had taken him to the vet for his routine check up and she examined him thoroughly,and he was fine just had a slight fungal infection for which she prescribed a spray but recently I observed him having a bout of sneezing for about 20-30 seconds where in he removed white sticky paste from his nose and yesterday for about 15-20 seconds again he had a bout of sneezing and removed the same white sticky paste, we assumed it could be the fumes of the anti fungal spray so stopped applying it..He is very active,playful, eating well..seems normal..no rattling sound or anything..I have spoke to my vet however can't understand the severity of the situation, she said we can observe for a couple of days more and get an x-ray removed to rule out.

Any suggestion or advice is welcome :)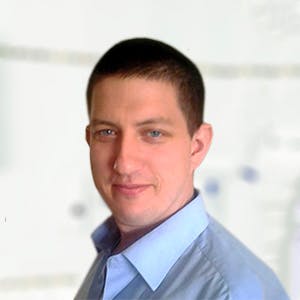 3320
Recommendations
Without examining Furbie I cannot determine whether the sneezing and nasal discharge is associated with the fungal infection or if there is Pasteurellosis or another infection present; you should keep an eye on Furbie for the next day or two to see if there is an increase in severity, but return to your Veterinarian regardless. Regards Dr Callum Turner DVM https://rabbitwelfare.co.uk/rabbit-health/rabbit-snuffles/ (check the photos)
Add a comment to Furbie's experience
Was this experience helpful?
Wilber
Minni rex
2 Years
0 found helpful
Has Symptoms
Sneezing coughing gagging
My rabbit is sneezing coughing and gagging grinding teeth and not eating or drinking much does he have snuffles? His breathing is labored and he seems very uncomfortable but still jumping around his hut and cages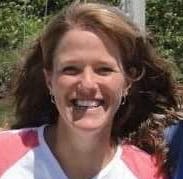 1611
Recommendations
Wilber may have a bacterial or fungal infection, and it sounds like he needs some help in getting that treated. It would be best if he saw a veterinarian, as they can assess him and get him any treatment that he might need.
Add a comment to Wilber's experience
Was this experience helpful?
Little Jay
Dutch
1 Year
0 found helpful
I'm not sure if my rabbit has the sniffles. He has always been a loud breather since I got him at 1 month. He also has always had a runny nose and watery eyes with eye boogers. Could he had it?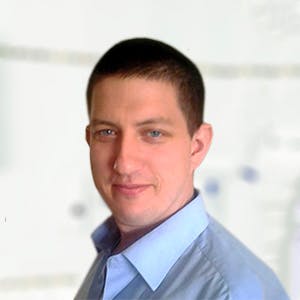 3320
Recommendations
If Little Jay has a wet nose (with or without wet front feet) it may be an indicator of Pasteurellosis; allergies or chemical irritants may also cause similar symptoms. You should have Little Jay examined by your Veterinarian to determine the cause and to prescribe treatment. Regards Dr Callum Turner DVM
Add a comment to Little Jay's experience
Was this experience helpful?
Timothy and his sister, Tulip
Dwarf Holland Lops
4 Months
0 found helpful
Has Symptoms
Repetitive Sneezing/eue infection
Repetitive Sneezing/eye infection
My sweet 19 week old dwarf Holland Lop, Timothy, was neutered 2 weeks ago. He started sneezing a couple of days later. I took him back to the vet and she said (by examining him, but without doing blood test) that the surgery lowered his immunity and he contracted snuffles and an eye infection. She put him on 0.2cc Baytril Oral Suspention compound twice a day, for 10 days, which he's a trooper about taking. He's been on it for a week now. He continues to have fits of sneezing, in which he twitches his little head, then rubs his face and nose with his paws. It is heartbreaking.
Ibtold the vet that I also have his sister, Tulip, who I had to separate from him a month before his surgery, to keep him from mounting her. It's been very difficult keeping them apart since they were bonded. The vets office hsd told me just to allow them to be side by side in their cages. I keep them mostly inside, allowing them to take turns having the run of two bunny proofed rooms, and take them out to a hutch and outdoor corral for supervised play time, when the weather isn't too hot. Before his surgery, as soon as I would release one or the other, they'd immediately run to eachother and rub noses through the cage wires. 😭🐰
since Timothy's diagnosis, I've put a solid plastic see-through barrier around his cage to protect Tulip, which very much upsets her.
Now my question:
I was hoping to reunite the bunnies once Timothy healed from his surgery, and his male hormones were gone.
Does his illness now require me to keep them apart forever?
The vet said that Tulip probably already has the snuffles bacteria in her system, just isn't exhibiting the sypmtoms.
She is scheduled to be spayed in September. Now I'm afraid to have her go through the surgery, fearing she may get snuffles symptoms if she's weak after surgery.
I'm so sad that I bought both bunnies so I could raise them together, and now they have to be separated.
I'm so stressed about the situation. My husband and I adore these furry babies and are heartbroken for them.
I don't fully feel comfortable with the vet because she isn't patient about answering questions, but since she did the surgery, is now treating Timothy, and is the only bunny vet I know of in the area, i feel I must continue with her at least through this current situation.
Please help! Thanks for your time.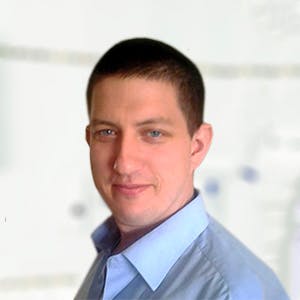 3320
Recommendations
Pasteurella multocida is suspected to be present in the nasal cavities of healthy rabbits (as many as 90% depending on the literature cited) so this is always taken into consideration when testing a rabbit for an upper respiratory tract infection. If you're worried about spaying Tulip, you should think about the high probability of uterine cancer developing which is a common cause of death in female intact rabbits. Regards Dr Callum Turner DVM www.msdvetmanual.com/exotic-and-laboratory-animals/rabbits/bacterial-and-mycotic-diseases-of-rabbits#v3306442
Add a comment to Timothy and his sister, Tulip's experience
Was this experience helpful?
Lola
Dwarf
9 Weeks
-1 found helpful
My bunny has yellow around her nose, and has sneezed a few times. She doesn't have sneezing fits, but she sneezes a couple times a day. I don't know if the yellow coloring around her nose is because of the air fresheners/perfumes which I have stopped using, or if it's the early stages of snuffles. Besides that she's acting very normal. She's eating, drinking, and pooping. She's a really happy bunny and doesn't seem sick, but still I'm very worried, should I take her to the vet?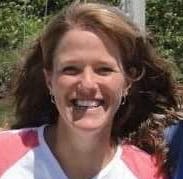 1611
Recommendations
Thank you for your email. Given that signs that you are describing, it would be a good idea to have her seen by your veterinarian. Bacterial infections are always easier to treat if they are caught earlier rather than later, and your veterinarian will be able to examine her, determine if it seems that she is having allergies, or an infection, and give her the appropriate medication. I hope that she feels better soon!
Add a comment to Lola's experience
Was this experience helpful?
Oliver
mixed
2 Years
1 found helpful
My rabbit was just fine when I got home but a weird type of wheezing sound soon started to come from him, he sneezed and a lot of snot came out of his nose with some orange specs in it. He couldn't breathe and lost his balance and could not stand. Sadly he didn't make it and passed away soon after.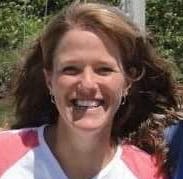 1611
Recommendations
Thank you for your email. I'm sorry for your loss, that is very sad. Rabbits can have severe sinus infections and tooth abscesses, and it seems he may have had one of these. I am sorry that that happened to Oliver.
It's possible as breeders and pet shops can suffer an outbreak, especially if animals are not kept in good housing etc. It only takes one to infect others or for them to encounter it in unclean housing for it to present so I'd mention to the vet and see what they say. One of mine had a respiratory infection when I first got him, I dunno how long he'd had it for but got it treated but suffer the occasional flare up (this summer being particularly bad). He's on antibiotics and a nebulizer twice a day to help keep it under control but it doesn't seem to be shifting this time.
My rabbit has always had a runny nose and watery eyes since I got him when he was a month old. Also I have always been able to hear him breathing. Today he was breathing louder and sneezed up a lot of bugers. There had been no change in his behavior or diet. Could he have the snuffles?
Add a comment to Oliver's experience
Was this experience helpful?
Coco
Cottontail
10 Weeks
0 found helpful
I don't know what is wrong with my bunny. She can't stand up on her own and she keeps twitching. Her head keeps tilting back and forth and she randomly get's stiff. What is wrong with her? Is she going to die?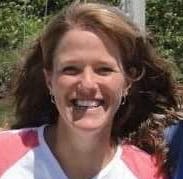 1611
Recommendations
There are some common bacteria and parasites that rabbits can be affected by that need to be treated, and some can cause long lasting effects or death if untreated. It would be best to have Coco seen by a veterinarian as soon as possible so that she can be examined and have any treatment that she may need started.
Add a comment to Coco's experience
Was this experience helpful?
Biscuit
Dwarf lion head cross lop
6 Years
0 found helpful
My rabbit has been treated with baytril for 4-6weeks as he's sneezing got a watery eye and discharge coming from the nose but it hasn't helped . What else can I try? My vets have said there isn't a lot else I can do.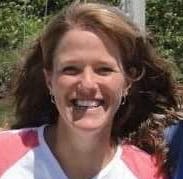 1611
Recommendations
Without knowing more about what is going on with Biscuit, I can't recommend any treatments for him. IT would be best to follow up with his veterinarian, and let them know that things aren't improving, and see if there are any eye medications or anti-parasitic drugs that may help him. If they aren't able to help him, it may be worth getting a second opinion to see if there are other options. I hope that all goes well for him.
Add a comment to Biscuit's experience
Was this experience helpful?
Brioche
English Angora
2 Months
0 found helpful
My two month old Angora has a runny eye with clear discharge on her left eye, right eye seems fine shes been dealing with this for about a week, she has one tiny part of her nose that has a mucus residue but no new mucus I can find, and I have only heard her sneeze one time and we spend a lot of time together. What would you recommend? Is it it likely that she just irritated her eye? I have been giving her vetericyn eye drops to help. She seems really in good spirits, she doesn't act 'sick' whatsoever.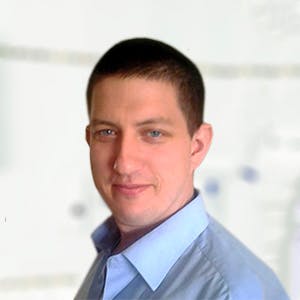 3320
Recommendations
It certainly sounds like an upper respiratory tract infection or an eye infection/irritation (more likely an eye issue); if the Vetericyn hasn't helped you should visit your Veterinarian for an examination as different treatment may be required. Regards Dr Callum Turner DVM
Add a comment to Brioche's experience
Was this experience helpful?
Misty
New Zealand
7 Years
0 found helpful
I'm pretty sure my rabbit has the snuffles but sadly I cannot afford to go and see a vet. Is there anything I can do to treat this without going to a vet, or any medications I can buy without seeing a vet?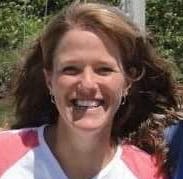 1611
Recommendations
Thank you for your email. Without examining misty, i cannot diagnose or recommend any medications. There are many causes for nasal discharge in rabbits. many clinics do offer a 'free first exam' that you may be able to use to have her seen, and at least have an idea as to what might be going on. I hope that she is okay.
That's alright, I'll do some more research and see what else I can do for her. Thanks for your input.
Add a comment to Misty's experience
Was this experience helpful?
Iffie
English Spot
4 Years
2 found helpful
I have noticed my rabbit has a slightly wet nose today. When I run hand under it, it's slightly damp and once or twice small drops of clear liquid is on my hand. I am not sure if this is a uri or snuffles. Thinking it could be from hay dust or something as I'm at the final bit of the bag. No sneezing or wheeze breathing. What are your thoughts? What should I do?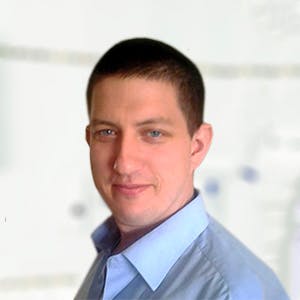 3320
Recommendations
Typically with Pasteurellosis (snuffles) we would expect to see sneezing and increased respiratory effort along with the wet nose; the wet nose may be caused by infections, allergies (dusty hay etc…), irritation from ammonia from faeces, other irritation, dental disorders among other causes. I would certainly visit your Veterinarian regardless for an examination to be on the safe side. Regards Dr Callum Turner DVM
I'm pretty sure my rabbit has the snuffles but I sadly do not have the money to take her to the vet. Is there anything I can do to treat this without going to the vet? And are there any cheap medications I can buy without going to the vet?
I should mention she had a full check up 3 weeks ago - bloods, xrays, dental. While she was diagnosed with arthritis everything else was mostly normal (only found to be slightly anaemic, healing wound in back of mouth from unknown cause). She's eating, drinking, exercising normally.
Thanks Dr Callum. This is really helpful! I clean Iffie's litter box daily and yesterday did a full clean out of her room. She still has a slightly wet nose and although I haven't noticed any sneezing/wheezing she sometimes breathes heavy. Thanks for your advice - it doesn't sound like Sniffles (Pasteurealla) but do these symptoms sound like a possible LRI pneumonia or something? She has a check up scheduled for 3 weeks time but wondering if I should take her in earlier? What else should I look out for?
Add a comment to Iffie's experience
Was this experience helpful?
Ringo
New Zealand Red
2 Years
0 found helpful
I'm not for sure if my rabbit has snuffles. He's outside year round and I live in a place where it gets pretty cold. So to keep my rabbits warm I use straw in their cages. I have noticed that he's lost a little bit of weight lately, nothing too concerning because it wasn't a major decline in weight. But today I went out for their daily feeding and I saw that he had snot on his nose and mouth. It was pretty much frozen seeing as how it's -10°F here today. So I'm not sure if it's a cold, or a reaction/allergies from the straw, or snuffles. That's why I'm writing, for your expertise. Thank you for taking the time to read this, it is very much appreciated because Ringo is my baby and I'd be lost with out him. He's the best show rabbit I've ever had. He's extremely calm and laid back for his breed. But anyways, thank you! Have a nice day.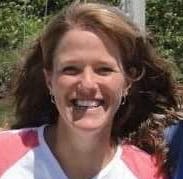 1611
Recommendations
Thank you for your email. I'm not sure if you have a veterinarian for Snuffles or not, but he should probably be seen. You have provided the straw for warmth, and rabbits can tolerate protected cold temperatures, but I worry that if his immune system is challenged, he may not tolerate the cold as well. He may need antibiotics or other therapy, and your veterinarian will be able to do that. I hope that. i hope that he is okay!
Add a comment to Ringo's experience
Was this experience helpful?