What is Jimmy Weed Poisoning?
The scientific name for Jimmy weed is haplopappus heterophyllus. This perennial shrub usually grows in dry rangelands, irrigation canals and river valleys of southern Colorado, Texas, Arizona and New Mexico.  Jimmy Weed grows to be 2-4 feet tall, blooms small yellow flowers and has sticky linear leaves. The plant remains toxic even when it has dried up. A mare that ingests Jimmy weed can transmit the toxin in her milk, to the nursing foal.
If your horse is showing signs of Jimmy weed poisoning, it is important to remove him from the pasture he has been grazing on.  He should be seen by a veterinarian as soon as possible.  Jimmy weed poisoning can be fatal if not treated promptly.
Jimmy weed (also known as burrow weed) contains the toxic compound tremetol; it is poisonous to animals and humans. A horse that ingests 1 to 1.5% of his body weight of the toxic weed will show clinical signs of poisoning.  Tremetol causes damage to the muscles, in particular, the heart muscle.
Symptoms of Jimmy Weed Poisoning in Horses
Symptoms may include the following:
Depression
Muscle tremors
Incoordination
Weakness
Elevated or fast heart rate
Congestive heart failure 
Stiff gai
Sweating
Edema
Quidding
Unable to swallow
Constipation
Breath smells of acetone
Difficulty breathing
Coma
Collapse
Top
Causes of Jimmy Weed Poisoning in Horses
Jimmy weed poisoning is caused by the consumption of the toxic plant.  Jimmy weed is not palatable, but a horse may ingest it when:
The pasture is overgrazed and there are no other plants to forage on
The pasture is not maintained and it becomes overrun by toxic weeds  
Jimmy weed is accidently mixed in the horse's hay
The mare's milk is contaminated with tremetol
Top
Diagnosis of Jimmy Weed Poisoning in Horses
The veterinarian may want to walk the paddocks and pasture where the horse forages. The veterinarian will be able to identify Jimmy weed in the area, as well as other potentially noxious plants. 
Clinical signs such as muscle tremors, difficulty breathing, and fluid build up in the limbs may point to toxicity due to Jimmy weed ingestion. If your horse is sweating and has odd smelling breath the vet may choose to begin treatment before the poisonous effects advance further.
Diagnostic tests that the veterinarian may recommend are a complete blood count (CBC) and a serum chemistry panel, however, treatment may need to commence before results are available.  The heart rate of your equine will be another indication that therapy should be initiated without delay.  A urinalysis may also be suggested to check on the horse's kidney function. Patients with Jimmy weed poisoning will have elevated levels myoglobin in the urine and the blood.  Myoglobin is a protein which is found in muscle cells.
Top
Treatment of Jimmy Weed Poisoning in Horses
The veterinarian will want to start an intravenous IV to administer fluids, which will help maintain electrolyte balance.  Your horse will be given activated charcoal orally.  Activated charcoal aids in preventing the toxin from continuing to enter the bloodstream.  He will also be given a cathartic, such as sorbitol.  The cathartic will help speed up the elimination of the toxic plant from the patient's gastrointestinal tract. In cases with severe Jimmy weed poisoning, the veterinarian may want to hospitalize the horse.  An equine hospital is able to provide 24/7 veterinary care for the patient.  Once the patient is stable the veterinarian may suggest echocardiography tests to check on the patient's heart condition. 
Top
Worried about the cost of Jimmy Weed Poisoning treatment?
Pet Insurance covers the cost of many common pet health conditions. Prepare for the unexpected by getting a quote from top pet insurance providers.
Recovery of Jimmy Weed Poisoning in Horses
Jimmy weed poisoning has a better prognosis when treated early.  Some patients with severe poisoning may have permanent damage to their heart, such as myocardial lesions. The veterinarian will discuss the medical options available if your horse has damage to the heart.
Jimmy weed must be removed from the pasture to prevent the reoccurrence of poisoning. The pasture should be well maintained, fertilized and routinely checked for poisonous weeds. The regular application of natural herbicides can help control toxic weeds. 
Your equine vet or an agriculture expert can help you identify plants that are toxic to horses. They can also suggest foraging grasses and legumes to be added to the grazing area. A horse needs to have long stem hay, pasture grasses and legumes available to him to for a healthy diet as well as for variety.  
If Jimmy weed was found in the horse's feed, the hay must be disposed of.  It is important to only buy feed from a reputable supplier.
Top
Jimmy Weed Poisoning Questions and Advice from Veterinary Professionals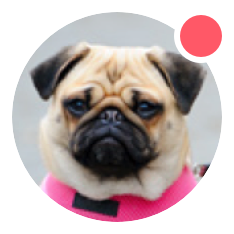 Need pet insurance?