What is Cecocolostomy?
A cecocolostomy, also referred to as cecocolic anastomosis, is the surgical creation of a an anastomosis between the cecum and the colon. In horses, when abdominal pain and colic occur due to digestive materials not moving through the cecum to the colon, a surgical opening may be created between the cecum and the colon to allow materials to pass more easily. When cecal impaction occurs, the cecum swells with foodstuff that is not passing and there is a risk of rupture to this organ, which is life-threatening. If this occurs, surgery to evacuate contents of the cecum and join it directly to the colon to prevent further impaction may be required.
This procedure is performed under general anesthetic by a veterinarian and is one of many surgical procedures that may be conducted to address unresolved colic in horses that is not responding to medication and other medical treatments.
Cecocolostomy Procedure in Horses
A horse with cecal impaction may be experiencing a life threatening condition, and colic surgery to perform cecocolostomy may be urgent. The horse will be sedated, administered intravenous general anesthetic, and aided to the ground. Pulleys may be used to move the horse to an appropriate surgical table if available. An endotracheal tube will usually be established, and anesthesia maintained by gas for the duration of the procedure. Your horse's abdomen will be clipped of all hair at the site of incision and the area cleaned. An incision is made to expose the abdominal organs, the cecum, and the colon. The procedure may be performed laproscopically or by open surgery. Usually, enterotomy to evacuate the contents of the cecum is required and open surgery may be more appropriate to gain access and ensure contamination does not occur. Once impaction has been resolved with removal of cecal content, a surgical opening between the cecum and the colon can be made. 
An anastomosis, or opening is created between the lateral and dorsal cecal bands and the lateral and medial bands of the right ventral colon. This opening is then joined together by hand suturing and/or stamping techniques. Care is taken to ensure no contamination from colon contents into the perineal area occurs and that bleeding is addressed and mitigated as required. Once this has been addressed and anastomosis is successful, the abdominal incision can be closed and sutured. The horse will be moved to a safe environment to recover from anesthetic and provided with support, if required, to regain his feet.
Top
Efficacy of Cecocolostomy in Horses
The goal of cecocolostomy is to prevent recurrence of cecal impaction by providing a more reliable route for feed material to pass to the colon. Recurrence can occur in some horses and further surgery to bypass the colon entirely may be required. Prognosis for cecocolostomy in horses is fair to good with 70 to 80% of horses making recovery and cecal impaction being addressed.
Top
Cecocolostomy Recovery in Horses
Horses are hospitalized for a week or more after surgery, during which time they are given fluids intravenously and antibiotics for several days. Feed is reintroduced cautiously for 2-3 days post surgery and your horse is closely monitored for signs of recovery of digestive functioning. Body temperature should be closely monitored by taking temperature rectally daily. The abdominal incision should be observed daily for signs of infection or discharge or compromise of the wound. Stall rest with limited walking for 30 to 60 days post surgery is recommended. After this initial period, limited turn out in a small pen or corral is allowed, followed by a gradual return to preoperative activity. Your veterinarian should be scheduled for regular check ups during the recovery period. Full recovery takes 3-4 months.
Top
Cost of Cecocolostomy in Horses
The cost of cecocolostomy can range from $5,000 to $10,000 or more. Cost depends on your location and distance to a clinic equipped to perform a cecocolostomy. 
Top
Worried about the cost of Cecocolostomy treatment?
Pet Insurance covers the cost of many common pet health conditions. Prepare for the unexpected by getting a quote from top pet insurance providers.
Horse Cecocolostomy Considerations
Major risks associated with cecocolostomy surgery in horses are the administration and recovery from anesthetic and contamination from colon contents. An experienced anesthesiologist and a clinic with facilities and staff equipped to deal with surgery and recovery will reduce the risks associated with this surgery. Careful monitoring of your horse during the recovery period to observe complications from infection or recurrence of cecal impaction is required.
Motility problems can occur from surgery especially if a return to feed causes complications. Intestinal adhesions are a risk from intestinal surgery that can result in displaced intestines and additional bouts of colic, surgery on the large intestine is less prone to the development of adhesions and associated with better prognosis. 
Top
Cecocolostomy Prevention in Horses
Ensuring that horses have an adequate supply of water and do not have an excess of dry or hard feed that would cause cecal impaction will reduce incidence of this condition. Horses that are hospitalized or administered general anesthetic and NSAIDs should be monitored for the development of cecal impaction as these factors are associated with cecal impaction.
Top
Cecocolostomy Questions and Advice from Veterinary Professionals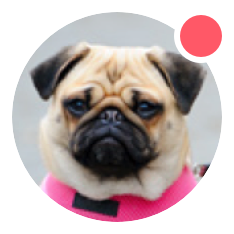 Need pet insurance?