How to Train Your Corgi Dog to Come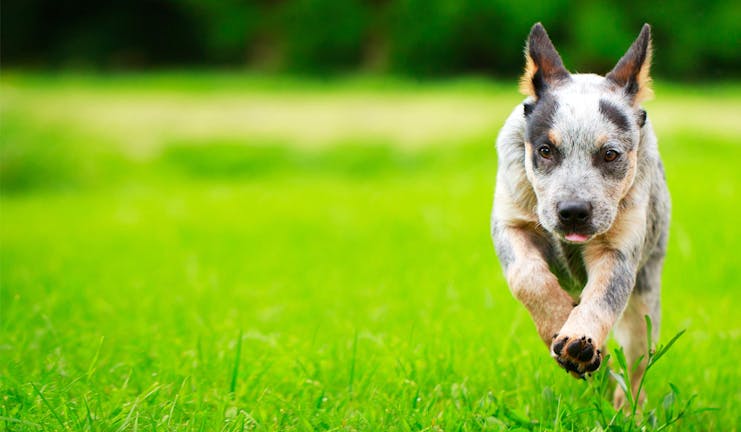 Introduction
One of the first commands any dog should be taught is to come when called. Not only is this an important command from a safety point of view, it establishes you as the alpha in your dog's pack. Bear in mind, the 'come' command means stop what you are doing right now and come to me. It does not mean your dog can make up his own mind as to when to respond.  When you give him this command, he must not hesitate or try to run away.
The best time to teach your dog the 'come' command is when he is just still a puppy. Not only is this the age at which dogs learn the fastest, this command is one of a group of four basic commands every dog needs to have mastered before moving on to teaching any other commands or tricks. 
Top
Defining Tasks
The task is pretty simple, you will be training your dog to come the moment your call out his name followed by the command word, for example, "Rover Come!" Learning to do this may prove to be vital to your pup's health, it could save his life if he starts running towards a busy street. The good news, this is a relatively easy command for your pup to learn. The bad news, it can take him several weeks to do so.
The earlier you start training your Corgi to come on command the faster he will learn, of course, you can train any dog to come. It just takes longer with some older dogs. One thing to keep in mind is some dogs may never learn to come on command 100 percent of the time, it's just not in their nature. 
Top
Getting Started
Since the 'come' command is one of the four basic commands your Corgi should know, the list of training supplies is pretty minimal. You may find these basic supplies come in handy when you get ready to train your pup to come.
Treats

Leash

An assistant

Peace and quiet

Time and patience

You wouldn't think getting your Corgi dog to come would be that hard. At least not until you try it for yourself. Corgis are highly intelligent and learn quickly, but they have a mind of their own that often leads to stubbornness. Be patient and your pup will soon master this vital skill.
Top
Hook up pup
Hook your pup up to a long leash.
Bring on the assistant, if you please
Have your assistant restrain your dog gently in place so that you can slowly back away from your pup.
Show the treat
Show your pup a treat in your hand, let him sniff at it, and then fold it up in a fist. Talk to your pup during this using a happy excited voice that gets him raring to go.
Take off
Take off at a run while your assistant continues to restrain your pup. Stop, turn, and call your dog, "Rover come!". You can add to this by making approving sounds and clapping your hands.
Arrival
Once your pup arrives in front of you, be sure to praise him and give him the treat.
Repeat
The rest is all about continually repeating this training every day, several times a day in short training sessions. After a few days, you should be able to remove the leash and work strictly with your dog off-leash. If he starts trying to run, put him back on the leash for a few more days.
It all starts with a leash
Go ahead and put your pup's collar on and clip his leash to it.
Get on down
Your turn to get down on your hands and knees in front of your pup, where he can see you.
Tug time
Using your dog's leash, give a gentle tug on it while giving him the "come" command. When he comes to you, give him a treat and plenty of praise. Practice this until he comes to you every time without hesitation.
The hard part
Time to take the leash off and resume practice, as he masters this over a short distance you can start increasing the distance and cutting back on the treats.
The only thing left
The only thing left is to keep practicing every chance you can. Vary the distances, add in distractions, go to different places; your pup will soon figure it all out.
Choose an irresistible lure
Start by choosing a lure your pup will find completely irresistible, such as one of his favorite smelly treats.
Hey you!
Call your pup's name and walk up to him as you do so. When you are in front of him, show him the "lure" and let him get a good whiff of it.
Turn and run!
Call out your pup's name followed by "come", then turn away from him and run. If he follows right behind you, stop, praise him, and give him the treat. Repeat this training several times a day over the course of several days.
From a distance
Stand in place and locate your dog. Call him with, "Rover Come!". If he comes to you praise him and give him a treat.
Out of sight
Try calling your pup from a place where he can't see you but can easily here you such as around the corner of the house. When he finds you, give him a treat and praise him. Keep practicing this command in a wide range of situations until your pup will consistently come to you when he is called.
By PB Getz
Published: 01/05/2018, edited: 01/08/2021
---