How to Train Your Dog to Go Off Leash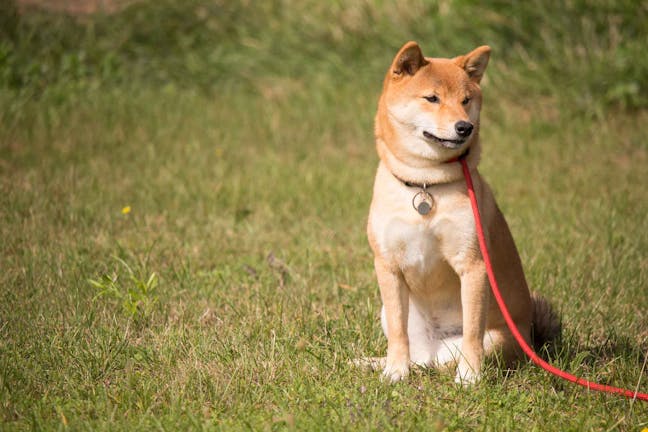 Introduction
Imagine how much fun it would be if you and your favorite four-legged friend could go for a walk out in the woods or on the local hiking trails without the hassle of a leash. Do you get jealous when you see others walking their dogs without a leash?
The good news is that teaching your pup to walk alongside you in the "heel" position isn't as hard as you might think. The only thing holding you back from total success is how stubborn your pup is and how strong his desire to roam happens to be. More than anything, you need to have plenty of patience and enough time to spend training your pup two to three times a day, every day of the week. Once you succeed, you and your dog are sure to have lots of fun exploring the local trails. 
Top
Defining Tasks
So, the basic idea here is to teach your dog how to go for walks with you without the need for either of you to be attached to a leash. It makes a huge difference in the type of exercise your dog will get on your walks together. It will also give him a little freedom to roam around more than he would be able to do if he were still attached to a leash.
This is a behavior that can be taught to any dog once he is old enough to learn the basic commands. However, as with most "tricks", the longer you wait the harder it will be for you to teach him. It will take some time, from a few days to a few weeks, before your pup will simply start out in the walking position and remain at your preferred distance while walking. Not only will this make your walks more enjoyable, but it will help keep your dog from running off and putting himself at risk of injury or getting lost. 
Top
Getting Started
Since this command is all about going for walks with your dog, without the need for a leash, there is not much in the way of supplies needed.
Collar and Leash – you will need these while you are working with your dog.

Your pup's favorite treats – you will need an ample supply of these for rewards.

A quiet place to train – try to find a quiet place to work with your dog to reduce distractions.

Time – to be most effective, you need two to three times a day to go for a "training" walk.

Patience – you are teaching your dog a new trick; be patient and don't get mad at him for not getting it right.

Top
Starting position
While taking your dog for a walk on his leash, come to a stop with your dog on the left side. Tell him to sit. Reward him if he does.
Move up
Take a few steps forward with your pup and make him sit again. Give him another treat.
Solo time
Tell your pup to stay and walk a few steps away from him. If he stays, give him a treat. If not, repeat the process until he does.
Heel time
Now it's time to try walking forward a few steps with your pup using the "heel" command. This way he will associate the command "heel" with walking by your side.
Come to a stop
Slowly and gently come to a stop and command your pup to sit. When he does so, be sure to give him lots of praise and treats.
Keep at it
Now that you know the basic training method, simply repeat this process three times a day for at least 15 minutes until the two of you can go anywhere without a leash.
Call him over
Start out inside your home by calling your pup from different rooms and rewarding him with a treat every time he comes.
Move it out
Head out into your backyard, calling your dog to come with you instead of putting him on a leash. If he comes with you and stays close instead of running off, it's time to move onto the next step.
First time in public
With your pup on his leash, go out to the nearest trail or park. Is he pulling on his leash or trying to walk out in front all the time? If so use your heel command to call him back to your left side. Treats when he does.
Once he stops
Once your pup stops trying to take you for a walk, let him off the leash and start walking around. If he follows you around, give him a treat. If he doesn't, call him back and when he comes, give him a treat.
Keep working it
Now that you know how this is supposed to work, keep repeating the training until your pup will go anywhere with you off his leash.
Hitch him up
For this, you will need a long-leash--the 20 to 30-foot type. Go for a walk along your normal route with your pup attached to the leash.
Give him room
As you walk, allow the leash to pay out, giving your pup room to roam, but don't let him get to the end of the line.
Reel him in
Tell your dog to come back to you, using your come command. Treats when he does.
Cut down on the distance
Start cutting back on the distance you allow your pup to roam, calling him back each time. Treats each time he gets it right.
Test your efforts
Time to test your results; stretch the line out as far as it will go and lay it on the ground. This gives your pup the idea he is off the leash. Call him back as he wanders around. If he responds, reward him.
Eliminate the leash
Finally, get rid of the leash altogether and test your efforts. Be sure you reward your pup for behaving and give him lots of praise.
By PB Getz
Published: 10/16/2017, edited: 01/08/2021
---