How to Train Your Small Dog to Pass a Note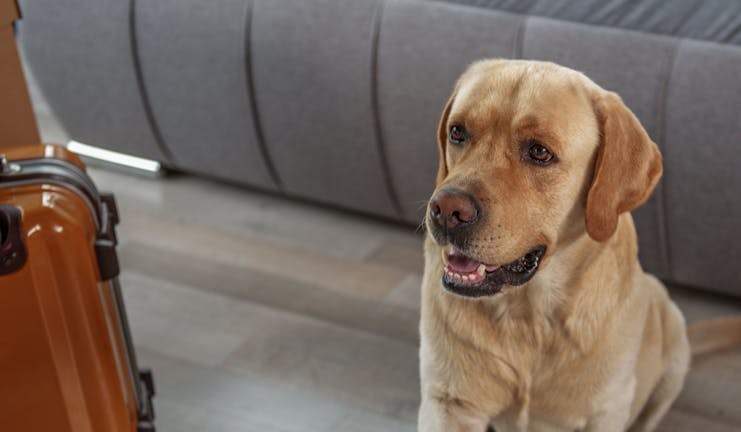 Introduction
Are you looking for a crazy new trick to teach your pup? One that involves your whole family and will keep everyone amused practically forever? Then why not teach your pup to take notes back and forth among your family members and, in time, a few good friends? By the time you are done, you may find you can teach your dog to carry a note to a neighbor in case of emergency. But most of all, this is just a fun trick to teach your pup.
This is little like training your dog to find things, but instead, he has to find other people. While you are teaching him to take notes back and forth, you will also be teaching him to associate each person's scent with their name. In many instances, this is simply reinforcing an association he is already starting to make as he gets used to being part of your family.
Top
Defining Tasks
This is a simple task for your pup to learn, it is a little like teaching him to play hide and seek or find the toy with people instead of toys. Your goal is to be able to give your little furry friend a note that he is to take to the designated person. To do this, he must also learn to associate names with the people they belong to. Chances are good that he is already learning to this as part of his everyday life.
Your job is to strengthen this knowledge and then make use of it by teaching him to carry the note to another member of your family or to close friends your pup knows. Your pup will thoroughly enjoy doing his "new" job and should have no problem learning everyone's name. Dogs can learn hundreds of words, including names. 
Top
Getting Started
Since this requires your pup to perform on command, he should have already mastered 'sit', 'come', 'stay', and 'down'. These are vital basic commands that any dog should know before attempting to teach them any other tricks. There are a few things that might help make the training go a little easier, including:
Treats: As rewards and for training purposes

His note: Use a paper note under his collar or a special toy you can stuff the note inside of.

Your family: You need several members of your family for him to take the note to.

Space: You need space to work, different rooms in your housework best.

Beyond this, you need to have the time and patience to work with your little guy until he masters this very cool trick! 
Top
The Learn Their Names Method
Grab the family
For this, you need a group of your family members, as many as possible.
Treats for all
Make sure everyone has a few treats in their pockets to use as lures and treats.
Now for the note
Slide the note under your dog's collar or give him the toy to carry.
One by one
Start out by telling your pup to "take it" to one member of your family by name. If he does, be sure they give him the treat and praise him.
Who was that again?
If your pup doesn't go to the person the first time, that's okay. This time tell him to go the person and have them call him by name. When he gets there; praise and treats.
Movin' on
Once he has mastered taking the note to one member of the family, keep working with him until he will go to any member of your family. Voila, you have a new messenger in the family.
The right toy
Pay close attention to the type of toy your pup like to carry around in his mouth. You will need to pick up a hollow toy with a similar texture. This way you know your pup won't mind carrying it around.
Meet your new toy
Go ahead and give your pup the toy. Let him smell it, look at it, and carry it around for a while. This lets him get used to it and at the same time lets you know he doesn't have a problem putting it in his mouth.
The trade-off
Have your pup come over to carrying his toy. Try to get him to trade the toy for a treat. When he does, make the deal and let him enjoy his reward. Do this until he starts bringing the toy to you when you call him and drops it right in your hand.
Bring in the "other person"
Bring an assistant in the room and have them sit on the opposite side of the room from you and the dog with a few treats to work with.
Give up the toy
Give your pup the toy and tell him to take it to your assistant, like this: "Fido, go find Joe" or "Fido, take it to Joe", or anything you like--just be consistent. If he does as he is told, be sure to praise him and treat him well. Practice this until he will deliver the toy every time for the treat.
Go out for the long one
Continue the training, but start adding more distance between you and your helper. Remember, each time he gets the delivery right, be sure to praise him and give him treats.
Finish up
The rest is nothing more than repeating the process with other members of the family. Take your time, make the training fun, and get ready to start having a blast sending notes all over the house!
Start out with one helper
Start out in a room of your house where your pup will be able to see your helper sitting in the doorway to another room. Have your assistant grab some treats and sit down.
Place the note
Place the note under your pup's collar or inside a hollow toy he can carry in his mouth.
Use your hand
Use your hand to make your pup look at your helper and say, "Take it to Joe". If your pup goes straight to Joe, fantastic! Just make sure Joe gives him a treat and lots of praise. If not, have your helper call the pup by his name. Practice this until he gets it right every time.
Come to the dark side
Have your assistant move back into the room out of sight. Repeat the command. This time your dog will be using his sense of smell and of sight to find Joe. Practice this with Joe moving around the house until your pup will deliver the note to Joe everywhere.
Bring on the rest of the crew
Repeat the above training with the rest of your family until the pup will deliver his note to anyone in the house. Now kick back and have fun.
By PB Getz
Published: 01/19/2018, edited: 01/08/2021
---