How to Train Your Stubborn Dog to Sit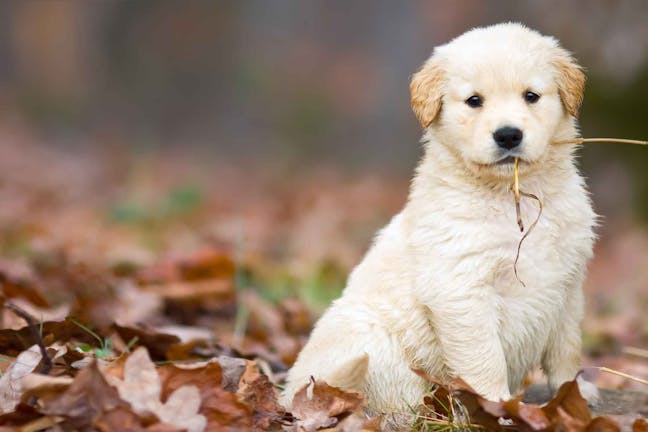 Introduction
You love your cuddly canine companion, but he is more than a little stubborn at times. When it's cold and raining outside, it takes a small army to convince him to get up and make the trip outside. It's the same when you try and get him to follow obedience commands. When you teach him to lay down, he's simply not interested most of the time, and there's no telling him otherwise. His stubbornness is perhaps best apparent when you're on walks. Getting him to heel is a nightmare, he pulls the whole way around the walk, no matter what you say or do. He's got willpower, that's for sure!
Training him to sit though could start to break his stubborn habit. If you can start with getting him to follow suit when it comes to basic commands, you may find it's easier to get him to follow the more demanding commands later on.
Top
Defining Tasks
While training a dog to sit is usually straightforward, it can be somewhat harder if he's particularly stubborn. Thankfully, there is still hope. You simply need to find the right motivation. While any old dog treat may be an effective incentive for most dogs, your stubborn dog will need his absolute favorite food, be it cheese or chicken. If he's young he should be eager to please and a quick learner. You may see results in just a couple of days. If he's older with a lifetime of stubbornness under his belt then you may need up to a week before he sits on command regularly.
Succeed with this training and you'll have the building blocks for a host of other obedience training.  You can also use this command to have him sit and wait patiently for meals and before he goes out for walks.
Top
Getting Started
Before you get to work you'll need to gather a few items. The most important component will be food. You need to break his absolute favorite food into small chunks. Alternatively, also have his favorite toy to hand and a clicker.
You'll need a few minutes each day to commit to training. Try and find a time where you and he won't be distracted. Make sure you can practice in a quiet room, without noisy kids charging through.
Once you've got all of that, just bring patience and a positive attitude and you're ready to get to work!
Top
Setting up
Take him to a quiet room. Make sure you have a handful of his favorite treats in tow. It will also be best to start when he hasn't just eaten, otherwise the food may not be so tempting. Also, stay relatively quiet when you head for the room, you want him calm and concentrating.
Hold a treat out
Stand directly above him and hold the food above his face. Make sure he can't snatch it out of your hand, but also ensure he knows it's there and it could be his. Hold it there until he remains still.
'Sit'
Give the command in a firm but upbeat voice. You want him to think you're playing a big game. He will concentrate for longer and learn faster if he thinks he's having fun. You can use any word or phrase you like for the command.
Push
Now with your other hand, gently push his bottom down. Don't force it down too hard, you don't want to hurt or scare him. Just use your hand to show him what you want. He'll soon catch on. You will only need to do this for the first few times.
Reward
As soon as his bottom hits the ground, give him the treat and lots of praise. Now practice this for several times each day. As he gets the hang of it, make him sit for longer before you hand over the treat. Once he's fully mastered the trick you can slowly cut out the treats.
Make the toy his world
Spend a few minutes each day playing with a particular toy. Talk in an animated voice, play tug of war, fetch, and any other game you like. You need to get him so excited by the toy, that as soon he sees it he's willing to do anything to get his hands on it. You can even leave it in his bed in the morning and evenings to make him feel like it truly belongs to him.
Stand over him
Now stand over him with his favorite toy in your hand. He's probably already raced to your feet in anticipation. Look him in the eyes to hold his attention and wait for him to calm down.
'Sit'
Give the command in a playful voice. You want him to think this is just part of a new game, and that if he does what you say he'll get the toy at the end. You don't have to use the word 'sit', you can use anything that's relatively short and not being used in conjunction with another command.
Lean over
Now lean over him slightly with the toy. This will force him to sit back so he can angle his head up to follow the toy. You can also gently push his bottom down with your other hand to guide him the first few times.
Reward
As soon as his bottom hits the floor, give him the toy and play around with him for a minute. This is his reward time, so really make it as exciting as possible. The happier he feels, the more likely he'll be to do it again. Practice this for 10 minutes each day until he sits quickly on command every time.
The Click & Reward Method
Using the clicker
You need to get him used to the clicker to start with. So, whenever he follows any other command correctly, click and then give him a treat. If you do this for a few days, you'll find training him to do anything will be easy because you have an effective way to signal to him when he does something right.
Kneel
Kneel in front of him. If you're low down to the ground it will be easier for you to guide him into the sit position to start with. You'll also find he concentrates on you more if you're on his level. Make sure you have a pocket full of his favorite food too.
'Sit'
Use any command you like, just make sure you give the instruction in a clear voice. Also look him in the eyes as you do it, this will ensure he's focussed. Make sure you keep your tone jolly. If it's too stern, he may get scared and that will just slow the learning process.
Guide him
Wait a few seconds to see if he sits of his own accord. If you see any sign that he lowers his behind, you can click and give him a treat. At this point you want to reward any encouraging signs. If he doesn't sit on his own, gently push his backside down.
Click & reward
When he is in the siting position, with or without your help, click and give him his tasty reward. The click will signal to him that he's behaved correctly, so he'll know to repeat the action next time. Keep practicing this over the next few days. Once he's fully into the swing of it you can slowly cut out the clicking and the treats.
By James Barra
Published: 12/01/2017, edited: 01/08/2021
---