How to Train Your Barn Dog to Sit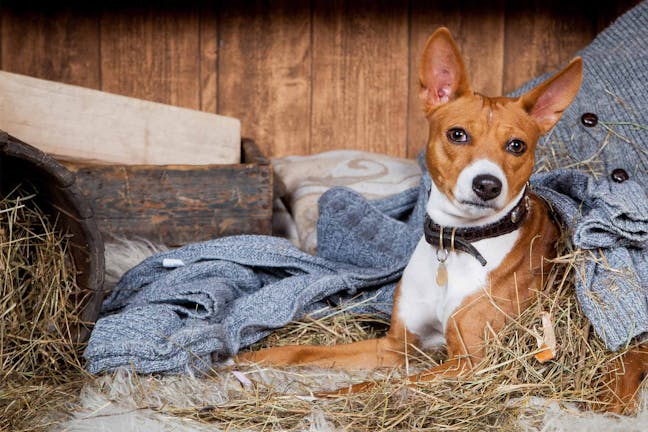 Introduction
Barns all over the world have resident dogs. They make a great duo. If you've got a barn and you're trying to bring in a resident dog the benefits are obvious. You'll have a great canine companion who can keep the barn free of vermin and predators, precisely what you need if you have livestock on site. Your barn dog isn't such a great listener though. This could be just about overlooked if it wasn't for the fact you also want to enter him into sports such as barn hunts and herding competitions. To do well in either of these he needs to be well disciplined and follow your instructions.
The 'sit' is one of the first and most important commands to teach him. Not only will it be the foundation for a number of other obedience commands you'll teach him, but it's also a fantastic way to grab his attention.
Top
Defining Tasks
Sit is one of the first commands to teach him because it's also one of the most basic and easy to drill into him. The best way to achieve swift results is to find an effective incentive. As you can probably imagine, some delicious food is usually the quickest way to seize and maintain your dog's attention. Having said that, a favorite toy will also do a pretty good job. 
If he's a puppy he should be a fast learner and eager to please. This means you could see results in just a couple of days. If he's older, stubborn and doesn't follow instructions well then you may need up to 10 days before you see consistent results. Get this training right though, and you'll be well on the way to teach him a range of useful barn dog commands, from 'leave it' to 'come'.
Top
Getting Started
Before you can get to work you'll need several things. The most important component will be food. You can either use treats or break his favorite food into small chunks. For one of the methods, you'll also need an irresistible toy. A clicker will also be required for one of the techniques below.
You'll need to find 10 minutes a day for practicing and you'll need to be able to practice in a range of distracting environments, such as a barn.
Once you've got all that, just bring a pro-active attitude and training can begin!
Top
Clicker friendly
Use the clicker to reward any good behavior for a few days. If you instruct him to perform a trick, click straight afterwards to signal he's behaved correctly. You'll then have an effective way of communicating with him, speeding up the learning process.
Stand & treat
Stand above him and hold a treat directly above his nose. Make sure he knows it's there and his attention is on you. The tastier the treat, the harder he will work.
Verbal cue
Now give a 'sit' command in a playful voice. You want him to think this is all a big game. Dogs learn fastest when they think they're playing so try to keep it light hearted. You can use any word or phrase you like for the command.
Move your hand back
Now roll your hand back over his head. This will naturally force him to sit down. If it doesn't, lean over with your other hand and push his bottom down gently. Don't lose hope if he doesn't get it the first time, it usually takes a few attempts before he catches on.
Reward
Once he does sit down, click and quickly give him the treat. Make sure he gets it within 3 seconds otherwise he won't associate the reward with the command. Now practice this each day for several minutes. When he finally gets the hang of it you can gradually cut out the clicker and the treats.
Play time
Spend a few minutes each day playing with one particular toy. Play tug of war and play fetch with it. Talk in an animated voice and really get him as excited as possible. You can also leave it in his bed for a few minutes in the evening. You want him leaping up and down at the mere sight of it.
Setting up
Now take him out to the barn. You can draw him there by holding the toy visibly in your hand. You want him to be able to perform the 'sit' command in the environment you're going to need to use it. Stand directly over him and hold the toy out above him.
'Sit'
Give the command in an upbeat voice. Say it only once and keep eye contact with him when you say it. For the first few times he'll probably look up at you puzzled, but don't worry he'll soon get into the swing of things.
Tilt
Holding the toy, tilt your arm back over his head and to force him into the sit position. As he rolls his head back he'll have no choice but to sit down. Then give him the toy and lots of verbal praise. Practice this several, times each day for the next few days.
Lose the toy
Once he sits at your command every time without fail, you can start to cut out the toy. Make sure he sits in the barn and in the house, and with other people around before you stop training daily.
Kneel
Take out a treat and kneel in front of him. Hold the treat in front of his nose firmly in your hand. You don't want him to be able to get to it but you want him to know what's potentially on the menu. If you're on your knees when you do this at his eye level it will be easier to capture his attention.
'Sit'
Give the command in a clear but playful voice. You can use any word of phrase you like. Just make sure you only give it once, you want him to respond to your commands the first time.
Arch your hand
Move your treat hand over his head slightly. This will force him to tilt his head back and he'll probably naturally sit down as he tries to keep his nose close to the treat.
Encouragement
If he doesn't naturally sit down, you can use your other hand to gently push his bottom down. Don't push him too hard as you don't want to hurt him. You'll only need to do this the first few times, he'll quickly catch on.
Reward
As soon as his bottom touches the ground you can hand over the treat. You can also shower him in some verbal praise to let him know he's really done the right thing. Now practice this every day for a few minutes until he's fully got the hang of it.
By James Barra
Published: 12/06/2017, edited: 01/08/2021
---