How to Train Your Dog to Twist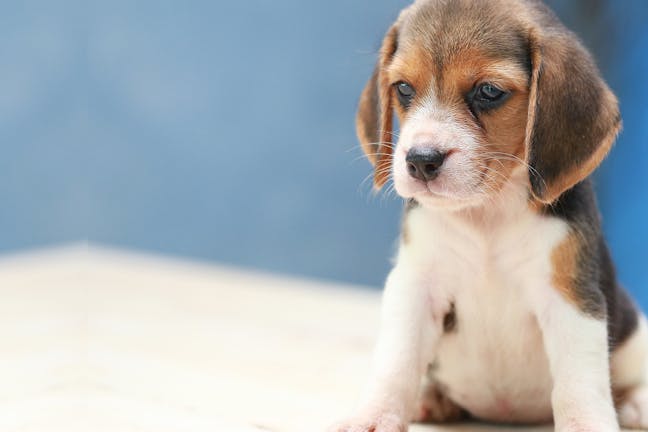 Introduction
You can tell your dog is trying as hard as she can to hold in her excitement. She is absolutely quivering with the desire to jump all over you, the furniture, and anyone else in the room. Maybe you've just come home after being gone for a few hours, maybe you have guests over, maybe it's just morning-- whatever the case, your dog is just too excited, and she isn't always successful at containing herself. Teaching your dog the twist is a great way to allow her to release some of that energy, while still staying focused on you. It is also a good foundation for other physical tricks. Since most dogs like to twist, it can be a good way to keep your dog focused and engaged in training sessions when teaching less exciting behaviors like 'down' and 'stay'. 
Top
Defining Tasks
The twist is an easy trick to teach, and most dogs have fun learning and doing it and catch on quickly. Young pups up to gray-faced old timers can learn this trick in a few hours or less. If you have a quick student on your hands, teach her to twist both left and right, to create the basis for a fun attention-keeping game. Using both hand signals and voice commands makes learning easier for older or less competent students.
With only a few hours' investment, the twist will become a trick you return to time and time again to center your dog and have fun. Who knows, maybe it will even inspire a dance routine with your dog!
Top
Getting Started
You will need plenty of small training treats, some very tempting and smelly, and some less enticing and healthier, because you will use a lot of them. You can even use your dog's kibble if he is fond of it. You can also use a favorite toy to lead instead of a treat. You may find it useful to use a leash to help lead your dog through the turn, but most dogs respond better to treats alone. You will need a stick or rope to utilize the 'Catch the Toy' method.
Choose a place free of distractions, with enough room for your dog to turn in circles without bumping into anything. Take into account that your dog may be very excited and clumsy as she tries to figure out what you want, so give yourselves plenty of room. Bring a good mood and plenty of time and flexibility to work with your dog. Always remember that she wants to learn and is trying as hard as she can.
Top
The Follow the Treat Method
Choose a time and place
Choose a time in which your dog is calm and exercised but not worn out. A good time is right after a brisk morning walk. Make sure your chosen location is free of distractions and things to bump into. Have both smelly treats and healthy treats on hand.
Follow and reward
Hide a smelly treat in your closed hand and waft it past your dog's nose, or wiggle a toy enticingly. As he begins to follows it say "twist". Give him the reward as soon as he takes steps to follow.
All the way around
Encourage your dog to turn in a full circle before giving him the reward. Lead him all the way, allowing him to lick at the treat or toy if he is reluctant, but not releasing it to him until he has completed a circle. When he has, say "twist" and give him the reward.
Repeat
Switch to healthy treats and repeat. Keep leading your dog in a circle, giving the treat and saying "twist" when he completes a circle. Do this until your dog is very comfortable with the motion. Take breaks so he doesn't get dizzy!
Air lead
Raise your hand well over your dog, so he isn't tempted to jump, and move your hand in the same motion you had done in front of the dog's face, saying "twist". He should repeat the motion, following your hand with his eyes. If he does jump, return the treat to eye level and repeat step 3, then try step 4 again. It is ok if he jumps a little as he twists at this stage, so long as he finishes the twist.
Reduce the hand signal
Once your dog is competently twisting, begin moving your hand in smaller circles, until it is just a little twist of your finger. This will be the hand signal for the trick, along with the voice cue "twist".
Give treats intermittently
Once your dog is confident in twisting with hand or voice signal, give treats only intermittently, so that your dog learns to perform the behavior without immediate reward.
Extra credit
Once your dog is confident in the twist, you can return to step 4 to teach your dog left twist and right twist. Just lead in the correct direction while saying "left twist" or "right twist". Master one direction first, then the other, then interchange them. Eventually your dog will be able to distinguish with just the word cue.
The Follow My Lead Method
Mimic me
This method relies on your dog mimicking you. This is an advanced learning style, but once your dog understands that you want him to mimic you, you can use this technique to teach practically anything.
Twist with me
Hold a treat or toy under your dog's nose, turning in a tight circle with your dog and saying "twist". At the end of the twist, give your dog the reward.
Repeat
Repeat step 2 until your dog is moving easily in a circle, taking breaks so you both don't get too dizzy.
Do it separately
Holding the reward, turn in a circle saying "twist", without enticing your dog. If he joins in with you, reward him. Continue this step until your dog is easily joining in with you.
Do it alone
Say "twist" while moving your body as if you were going to twist, but not actually going through with it. If your dog circles you anyway, reward him enthusiastically for achieving a milestone understanding.
Eliminate the body signal
Continue saying "twist" and moving continuously less until your dog does the behavior with the word cue alone.
Extra credit
To teach your dog to spin left or right, return to Step 2, spinning while saying "left twist" or "right twist". Master one direction first, then the other. Eventually, your dog will be able to turn the right way with only the verbal cue.
The Catch that Toy! Method
Time to play
This method works best when your dog is excited and ready to play. Choose a location with plenty of room for your dog to spin in crazy circles.
Chasing is fun
Tie a favorite ball or stuffed toy to a rope or stick, whatever is easier for you to swing around. It must be robust and securely enough tied for your dog to catch it over and over again. Your dog also must have a good 'drop' command for this technique to work.
Catch it!
Get your dog excited about the activity by moving the toy in quick and enticing movements that make him want to chase it. Let him catch it a few times to build confidence.
Twist
Spin the toy around the dog so he chases it in a circle, saying "twist" and letting your dog catch the toy when he has completed a twist.
Repeat
Continue doing step 4 until your dog is very comfortable with the twist motion. You may need to lead the dog in other directions between twists to keep him interested and from getting dizzy.
Air spin
Spin the toy way over the dog's head so he won't be tempted to jump, saying "twist". If he twists, reward him with the toy and lots of praise. A little jumping is ok at this stage, as long as he completes the twist.
Command alone
Gradually reduce the degree to which the toy is spun until you are just holding it up while your dog spins while you say "twist"
Extra credit
Go back to step 6, spinning the toy in the correct direction while saying "left twist" or "right twist". Master one direction first, then the other, then you'll be able interchange them.
By Amy Caldwell
Published: 12/12/2017, edited: 01/08/2021
---