How to Train Your Dog to Walk in a Circle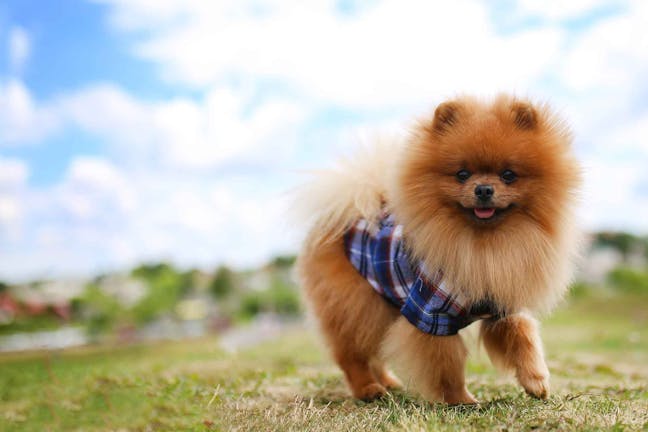 Introduction
It's the annual family get together. The drinks are flowing, which is a good thing because it makes Grandad's cooking bearable. It doesn't take long for all the stories of the year to be exhausted and all of a sudden attention turns to your dog. Everyone's desperate to see him do a flip or crawl along the floor. Unfortunately, you've been too busy with work, kids, and life to turn your canine pal into a performing monkey. However, you're going to plan ahead and ensure he can do something entertaining for the next reunion. Training him to walk in a circle is one such trick that's guaranteed to get people giggling. 
If you want him to become an Instagram star then this is a fantastic trick to teach him. You may also find that obedience training of this kind will make it much easier to teach him a range of other tricks too.
Top
Defining Tasks
While it might look complex when he's spinning around on the yard, it's not actually too difficult to teach. The hardest part comes with overcoming the initial hurdle, getting him to understand what it is you want him to do. You'll slowly guide him to start with using your hand, tasty food, and his favorite toys. Once he understands what you're after you just need to consistently reinforce the trick. If he's a puppy, he should be full of energy and eager to please. Training could take just a few days. If he's older and his days in the circus are long past then you might need a couple of weeks before he can do the full 360.
Succeed with this training and you'll have a trick that will keep the kids endlessly amused and guests entertained. The control you'll have asserted during this training will also make teaching him to 'roll over' and any number of other things easier too.
Top
Getting Started
Before you can get to work you'll need a few bits. The most important component will be tasty treats or your dog's favorite food broken into small pieces. You'll also need somewhere to practice. A large room that isn't full of valuables that might get broken is a good place to start. A long piece of string or rope will be needed for one of the methods.
You'll need just 10 minutes each day for practice, but try to time it so you won't be distracted by kids causing havoc and a partner demanding dinner.
Once you've got all of that you're ready to get to work!
Top
Standing position
Have your dog stand still in front of you. You need to have his full attention so holding out a treat to capture his gaze may help. Also, make sure there are no distractions around you.
Lead with the treat
Hold the treat in front of his nose and then slowly pull it towards the side of his head so he'll have to turn his head to follow it. Keep pulling the treat around in a full circle so he has to trot around to keep track of it.
Reward
As soon as he's completed the circle, give him the treat and verbal praise. You need to really hammer home that he's performed the behavior correctly. Try and keep it light hearted, he'll be more keen to carry on playing that way.
Just the hand
After a few successful days, don't hold a treat in your hand to lead him round. Instead just guide him with your finger. He'll understand what you want him to do and then you can just give him the treat at the end. Start arching your hand and arm in a wide, over-exaggerated manner, but then slowly make the movement smaller.
Cut out the treats
Once he's got the hang of it and you only need to spin your finger around to get him to walk around in a circle, you can gradually cut out the treats. By this point he'll know what to do and you don't want him piling on the pounds.
The String & Swing Method
Setting up
Tie a treat, toy or tennis ball to the end of a bit of string. It might sound a bit crazy at this point, but this will help you get him running in circles. Once you've set that up, climb up on a chair or bench.
Swivel
Call him over and show him what's on the end of your string. Then when he's excited and itching to get it, slowly start spinning it round. Don't spin it too quickly, if he thinks he'll never get it, he'll quickly give up.
'360'
As you spin, give a clear spin command. You can use any word or phrase you like. Just make sure you say it in a playful voice. If he thinks he's playing a game, he'll be eager to carry on learning.
Reward
Once he's run around in a circle twice, let him catch the toy and play around with it for a minute. You can also throw him a treat and give him some verbal praise. The happier he feels when he's completed the run, the more likely he'll be to do it again. Practice this for 10 minutes each day. Any longer and he might get a little too dizzy and empty his stomach.
Lose the string
After several days when you think he's got the hang of it you can just issue the verbal command. By this point he'll associate the command with the behavior and the swinging toy won't be needed. Just make sure you give him treats at the end of the circle for the first few times.
Sit
Have him sit on your left hand side. Then with your right hand, take out a treat that he can smell and see. You're going to start by teaching him a half circle and then upgrade to the full works. Hold the treat in front of his nose and then you're ready to start.
Lure
Lead him around your body with your arm outstretched. He'll naturally follow your hand in search of that treat. When he has completed the semi circle, give him the treat and some praise.
Upgrade to 360
Lead him half way with one hand, then give him the treat. But then have another treat in your other hand and lead him around the rest of the way. Practice this for a couple of days and speed it up so he walks the full circle smoothly.
Lose the half way treat
Once he's getting the hang of it, you can cut out the treat half way through. He now knows he's getting one when he's done a full circle anyway. Keep practicing and if you want him to do more than 1 circle, just save the treat for after 2 circles, and then 3 and so on.
Verbal cue
If you want to have him walk on a verbal cue, then start giving a 'spin' command when you start to lead him. Use this every time for a week or so and he'll fully understand what you mean and then you won't have to guide him around with your hand anymore.
By James Barra
Published: 11/09/2017, edited: 01/08/2021
---