How to Train Your Dog to Walk Off Lead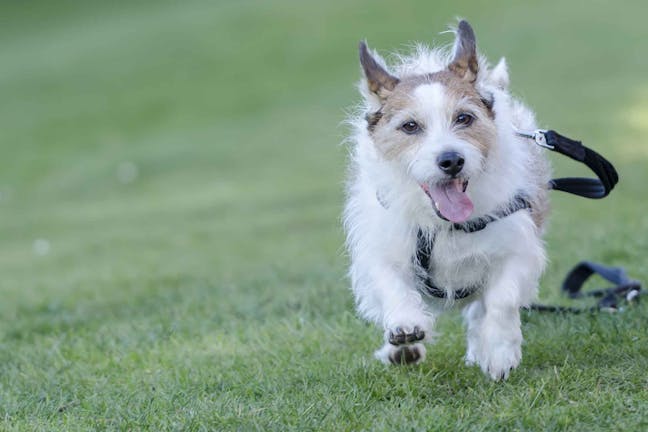 Introduction
Would you like to enjoy the pleasure of being able to take your dog out for a walk without being attached to him by a leash? While there are leash laws in many towns, there are areas such as forest trails and beaches where you can let your dog roam without his leash.
There is no reason why you can't teach your dog this simple concept, except his stubbornness and natural desire to roam. You are going to need an ample supply of patience as there are so many different distractions your dog is likely to encounter on his walks.
Imagine how nice it would be for both of you to be able to go for a walk without having to worry about your dog running off at the turn of a hat. Knowing your dog will walk next to you no matter where you go together can lead to plenty of stress-free fun for both of you.
Top
Defining Tasks
Being able to let your dog walk off-lead lets him get his exercise in a different manner. You can let him run free and explore the area he is walking in unfettered and feeling as though he is, at least to a certain extent, in control of his world. Your dog will definitely enjoy being able to walk off-leash.
The biggest problem is getting your dog to remain close to you in the 'heel' position unless you give him permission to wander. It is in your dog's nature to explore the territory around him and training him to go against this can be very challenging.
The earlier you start training your dog to walk off-leash the faster he is likely to learn to behave when he is not on the leash. Just remember, it could possibly take several months to get to the point at which your dog can be trusted to go for walks without his leash clipped in place.
Top
Getting Started
There are a few things needed to train your pup to go for walks off the leash to make the training process go a little more quickly and successfully.
Leash and collar: To start the walk and control your dog if he starts misbehaving.

Treats: To reward your pup for behaving properly.

Patience: To continue working with your dog until he finally understands what is expected of him.

You will also need a quiet space to start the training in and to decide what commands you plan to use in order to get your dog to come back to you when he wanders too far off. The 'heel' command can be used to keep your dog at your side, the 'come' command can be used to bring him in when he gets too far away.
Top
The Let's Take a Walk Method
Call him in
Start by calling your dog's name from various places in your house. If he comes to you, give him a treat.
Time to head out
Go out into the backyard with your dog off his leash and start going for a walk. Observe his behavior. If he walks near you instead of trying to bolt or run back to the house, move on to the next phase.
Go the distance
Take him out to a public park or field and let your dog sniff around on his leash. Does he pull, walk ahead of you, or walk at the end of the leash? If he does, call him back using a commanding tone and reward him if he does.
Release the hound
When he can reliably stick with you, take him off his leash and walk around the area. He should follow you, but if not, call him back and reward him when he comes.
Add in the distractions
Now do the same thing where there is more people, motor vehicles, and other dogs. Remember patience, praise, and plenty of treats will help make the process go faster.
Leash your dog
Attach your dog to a long leash and go for a walk along your usual path.
Allow the leash to pay out
Let your dog wander along slowly, allowing the long leash to pay out until he gets close to the end of the line.
Call back
Call your dog back to you at this time using a stern voice and the 'come' command. If he returns to you give him plenty of praise and treats.
Close the distance
Each time your pup roams further than you want, call him back and reward him when gets it right.
Let the line go
Now is the time to let the long line lay on the ground and give your pup the impression he is no longer on the leash. If he comes when called, be sure to reward him. Finally, take the leash off and repeat the process.
Stand with your dog
Stand with your dog on the left side of your body and tell him to sit. When he does, give him a treat. Attach his leash.
Walk away
Walk forward a few steps with him, stop, and ask him to sit. Give him a treat when he does.
Walk on
Now walk forward while encouraging your pup to stay right by your side using a treat in your left hand to keep him interested. During this time use the 'heel' command so that he associates it with walking by your side.
Stop and treat
Slowly come to a stop and give him a treat when he sits down.
Keep it up
Repeat this process and rewarding your dog when he heels. Once he has learned to heel on the leash, you can take the leash off and make him work for his treat.
By Amy Caldwell
Published: 12/28/2017, edited: 01/08/2021
---