Introduction
For most of us, our pups are family, and just like any loved one, what we call them is important. After all, we'll be using their name a lot, and for their entire lives, so it makes sense to take some time to pick the pawfect one. Whether you're looking for an easy-to-remember name, or a unique moniker that speaks to the qualities of the breed, we've done some research to help you on your naming journey. Here are the 50 most popular dog names that are currently in use, and one of them may be just the right fit for your new best pal!
Most Popular Dog Names in Pop Culture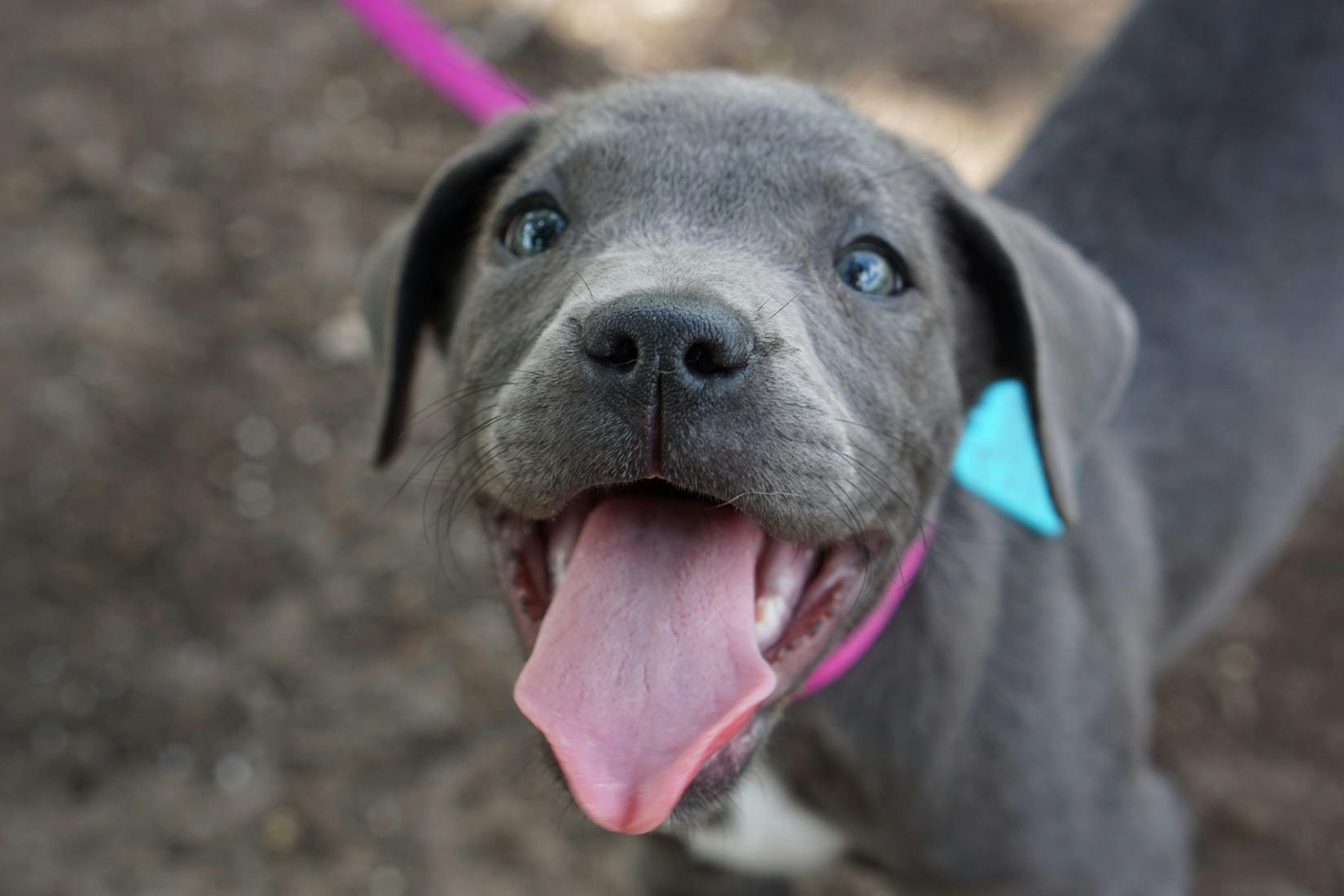 Featured Famous Dog with The Most Popular Name
Bella
The name Bella has been topping the charts of dog names in the U.S. for over a decade. Short for a myriad of titles, including Annabelle, Arabella, Isabella and Mirabella, Bella found a new following after the Twilight movies debuted featuring a lead with the same name. From the Latin for beautiful, Bella evokes a feminine charm with personality, while still being short and easy to learn for a dog. It's also easy to pronounce, meaning every member of the family,  no matter how small, will have no trouble.
Bella was also the pawfect name for a spunky pup who traveled 400 miles to be reunited with her best friend in the movie A Dog's Way Home. After being rescued from an abandoned house by young Lucas, Bella was saved and given a loving home with Lucas and his mother in Denver, Colorado. After some years had passed, Lucas was still returning to the abandoned house to care for the kittens that were found with Bella, but Günter Beckenbauer, who wants to demolish the home, gets fed up with the delays Lucas causes. In retaliation, he informs animal control that Bella is a pitbull. Since this breed was banned in Denver, Officer Chuck is put on the case and warns Lucas that if he sees her loose, he will impound her.

After Bella gets out to chase a squirrel, Officer Chuck picks her up and warns Lucas that the next time will mean euthanasia. Frightened for his best canine pal, Lucas and his mother send Bella to New Mexico to live with relatives where she can remain safe. But poor Bella misses Lucas so much, she leaves to try and find her way back to him. This sends her on a grand adventure, where she befriends a cougar cub, is chased by coyotes, and even rescues a man who was buried in an avalanche. Shown kindness by many humans along the way, she finally makes it back to Denver.

It seems like Bella's journey has come to an end when she is finally reunited with Lucas and his mother at a VA hospital, but Officer Chuck makes a last stand to stop her. Luckily for this persevering pup, the hospital is considered federal property where Denver law doesn't apply. Finally safe, Bella is able to live happily in a new home with Lucas and his mother in Golden where pitbulls are allowed. Adorable Bella learns about the value of friendship while showing everyone how furbulous and loving pitbulls can be. 
Most Popular Dog Name Considerations
There are just as many names out there as kinds of pooches, and lots more on top of that! Finding the best one that fits your dog may seem like finding a needle in a haystack, but there are several ways you can narrow down the list based on observations of your dog. Are they lazy or energetic? Certainly, a name like Sparky speaks to an active pup! Do they hold themselves like royalty? Perhaps a Rex or Princess are in order. 
You could also use their appearance, such as Tiny for a toy, or a giant dog! Use their color, such as Blacky or Cole for a black coated pup, or Smokey for a gray one. Got a ginger furbaby? Try Amber, Honey or simply Red. How about Bandit for a wiry coat that looks like its been outdoors way too long? Or Lady if your pooch has a luxurious one.
You can also look to pupular culture where names from movies, TV and books abound. Perhaps a Darcy for an uptight gentleman, Snoopy for your new beagle pup, or Drax for Marvel lovers? Got a favorite historical figure or mythical god? Napoleon would be furrific for a Chihuahua who thinks they are in charge. And if your Great Dane's footsteps sound like thunder, Thor would be highly appropriate. And if these all sound too way out there, the tried and true classics work every time.

Male Most Popular Dog Names
Votes
Name
Vote
1

Rocky

For your tough boy who never quits!

1

Bear

For a gentle giant, or tiny teddy

1

Milo

Trusty sidekick from 'The Mask'

1

Cooper

Latin for cask, the pawfect companion for a beer lover

0

Baxter

This title for a baker would fit a constant kitchen companion

0

Shadow

Great moniker for a dark-coated pup, or one who follows you close

0

Buster

For your furry tough guy

0

Bailey

This guardian will always have your back

-1

Rusty

Simply pawfect for a red dog

-1

Teddy

When your dog is super cuddly, this name says it all

-1

Oscar

If your dog is a warrior, or just a grouch

-1

Sam

Short for Samuel, this simple name just rolls off the tongue

-1

Cody

This Gaelic name meaning helpful may pawfectly describe your service dog

-1

Lucky

For when your dog makes you feel like you can take on the world

-1

Murphy

This name meaning sea warrior would fit a water-loving pooch

-1

Toby

An easy-going title for a fun pup

-1

Jack

When your dog can do it all

-1

Riley

A Gaelic word for valiant

-1

Jake

Furrific title for a best furry pal

-1

Duke

A fitting name for a royal dog

-1

Tucker

Just one of the boys

-1

Oliver

Great for a beggar, or a peacemaker

-1

Buddy

Literally the best name for your best bud

-1

Charlie

Like as in Charlemagne, King of the Franks

-1

Max

Short for Maximilian
Female Most Popular Dog Names
Votes
Name
Vote
2

Ruby

This moniker fits the gem in your life

0

Emma

For fans of Jane Austen

0

Sasha

A pretty title for your protector

0

Willow

Pawfect for the gal who goes wherever the wind blows

0

Gracie

Latin for blessing

0

Dixie

If your dog has a southern twang to her bark

0

Lily

For a gorgeous white coat

0

Coco

A sweet name for a sweet girl

0

Ginger

Great for a red dog, or a sassy one

0

Roxy

This Persian word means brilliant

0

Abby

A Hebrew title that basically means 'Daddy's Little Girl'

0

Sophie

If you've got a smart pooch, this is the one

0

Zoey

When you are all about your dog, this Greek term means life

0

Penny

Cute name for a coppery pooch

0

Bailey

Also pawfect for girls too

0

Nala

Loved the Lion King? Here's the name for you

0

Molly

If you've got a swimmer, this Irish name for 'star of the sea' would fit pawfectly

0

Sadie

A royal term for your princess

0

Maggie

Meaning pearl, this name would be furrific for a white gal

0

Lola

A sweet name for a strong girl

0

Stella

When your dog is the true star of the family

0

Lucy

A pawsome shout out to the Beatles

0

Luna

For a light colored pup, or just one who loves the night

0

Daisy

This flower name is pawfect for your pup who lights up the room

0

Bella

For your sweet beauty
Community Dogs with Most Popular Names