Introduction
There are many dog names that you can choose from, and only you can decide what is the best fit for your new family member. Having so many names out there, they can be grouped into certain categories. Ideas abound and we have 60 here!
You may get to know your new companion and see a personality trait that really stands out. Or, you might like to name your new dog based on the appearance, such as Midnight for a dog with a black coat, or Diamond for a dog with a strikingly shiny coat. Choosing to name your dog after the history of the breed, such as what your pup was bred to do, is another consideration to take. For example, if you have a Pointer, you may decide to name your dog Gunner or Grace. You may also choose a human name, such as Susie, Lucy, Beau, or Dexter. The possibilities are endless, the choice is yours, and once you get to know your new friend, the name will naturally come to you!
60 Ideas For Dog Names in Pop Culture
Featured Famous 60 Ideas Dog
Benji
You may remember watching Benji as a child back in the day. If not, you should see if you can rent a video or watch this wonderful film online. Benjie is not a name you hear often, but back in the day it was very popular! This is because Benjie the dog was considered the role model of all family dogs; he was super adorable, loyal, intelligent, and so cuddly!
Benji was a cute little mixed-breed dog, who looked like a terrier. He appeared in many movies from the 1970's up until the 2000's. Benji always helped people out with some sort of problem, and he always found himself at the right place and time to help. 
Another dog you may remember is Wishbone. Wishbone is a very unique name for a very unique fella! Wishbone was a series on television for kids and teens. Each episode not only featured this famous pup, but also was a life-learning story with lessons we all can relate to. Wishbone was the typical cute, smart, and loyal family dog who often ventured out to help his family and friends in many ways. Wishbone was always there when something would happen with his little owner, and was always there to save the day! This dog was a Jack Russell Terrier that could do about anything anyone could imagine!
The Wizard of Oz is one of the famous movies of all time. Toto, the female dog in the movie, was the main character's (Dorothy's) dog. She was a Cairn Terrier. Once Dorothy found herself in the land of Oz after a horrific tornado, she had to find her way back to Kansas. She was told by the little people and Glenda the Good Witch to follow the Yellow Brick Road. There, she would find the Wizard of Oz, who would get her back home. On the way, she meets the Scarecrow, the Tin Man, and the Lion, who are also trying to get to the Wizard for various reasons. Toto was by her side the whole way, while Dorothy encountered many obstacles, such as the Wicked Witch of the West, the flying monkeys, the mean trees, the not so nice Wizard (at first), and more! But, she ends up getting to where she needs to be, and with Toto's help, finds her way back to Kansas. Dorothy and Toto both know that there is no place like home, and she is reunited with her family with a surprise ending!
60 Ideas For Dog Name Considerations
If you have recently acquired a new dog, whether a puppy or rescue, congratulations to you! They say that a dog is a "man's best friend" and this is so true! A dog can bring you solace, comfort, and joy. A dog is loyal and will always listen when you have a concern, without judgment!

So, now it is time to name your new pup. There are so many names out there, but what is important is that you get to know your dog for a few days and go with your gut feeling. If you are having difficulty finding that ideal name, enlist the help of family and friends. You may be surprised at what they come up with! You can even look in the dictionary or thesaurus to find synonyms of characteristics that describe your new dog, and this can be done online or using a book.
You can choose to name your dog from the appearance, a personality trait, or from any background information you may have. Does your pup have attitude? We've got name ideas for that. Are they tiny, docile and quiet as can be? We've got moniker suggestions for that scenario, too! Either way, the name for your new companion will be well thought out and from your heart, and that is all that matters. Yes, there are popular names, but finding that popular name with a unique twist is possible!
Male 60 Ideas For Dog Names
Votes
Name
Vote
3

Brownie

Just the fit for a gorgeous Chocolate Lab

2

Tucker

A handsome and cool dog name

2

Thor

For your superhero

1

Spot

For the spotted or multicolored dog

1

Gizmo

From the movie Gremlins

1

Rusty

A great name for a reddish-colored dog

1

Bear

A wonderful name for a black dog

1

Stretch

An ideal name for a Dachshund or Basset Hound

0

Dexter

A male name with some character to it

0

Bandit

An adventurous dog name

0

Roscoe

A dog name meaning deer forest in Norse

0

Marley

A nice name for a Retriever, like in the movie Marley and Me

0

Skipper

For the dog who loves to sail

-1

Beau

Meaning "boy" in French

-1

Jiminy

A cute litte dog name, after Jiminy Cricket

-1

Max

A short and simple name

-1

Wishbone

From the well-know PBS Television series

-1

Oliver

English, meaning the olive tree

-1

Diesel

For the dog that is always on the go

-1

Sparky

For the dog full of life and energy

-1

Gunner

A fitting name for a gundog

-1

Peanut

An ideal name for a small pup

-1

Oreo

A black and white dog is the perfect Oreo

-1

Clark

After Clark Kent...Superman

-1

Stallone

After the famous Rocky actor

-1

Hulk

For a big, strong dog

-1

Beast

For a massive, muscular dog

-1

River

For the dog who loves water

-1

Crimson

Perfect tag for a red dog

-1

Theodore

A great, classy, name
Female 60 Ideas For Dog Names
Votes
Name
Vote
3

Pepper

For the spunky spotted pup

2

Ginger

Just the title for the reddish-brown dog

2

Rosie

For the dog who loves rose gardens

1

Athena

For the goddess girl

1

Dutchess

Treat your dog like royalty

1

Sugar

For the sweetest dog of all

1

Sunny

A cheerful name for a female

1

Emmie

Short for Emerald, a jewel

1

Molly

A fun-loving name for a girl

0

Maggie

A lovely girl name for a dog of any breed

0

Lucy

For any I Love Lucy fans

0

Daisy

A beautiful flower

0

Angel

Sent from heaven

0

Jasmine

A lovely scent and sophisticated name

0

Heidi

A pretty name for mountain dog

0

Lady

A lovely female name

0

Jewel

For the pampered pooch

0

Lacey

A nice human name that fits a dog perfectly

0

Lucky

For a dog who brings you good fortune

0

Cocoa

Elegant and cuddly

0

Mocha

Name chosen by a coffee lover

0

Ruby

For your precious pal

0

Mae

For the girl born in May

0

Precious

A cute name for a tiny dog

0

Pearl

An ivory or white Poodle suits the name

0

Brandy

Perfect for the Cocker Spaniel in your life

0

Lassie

Named after the famous Collie

0

Evey

Short for Evelyn

-1

Petunia

A beautiful flower, suits a perky pup

-1

Sandy

Suits an affectionate, light brown dog
Community Dogs With 60 Ideas Names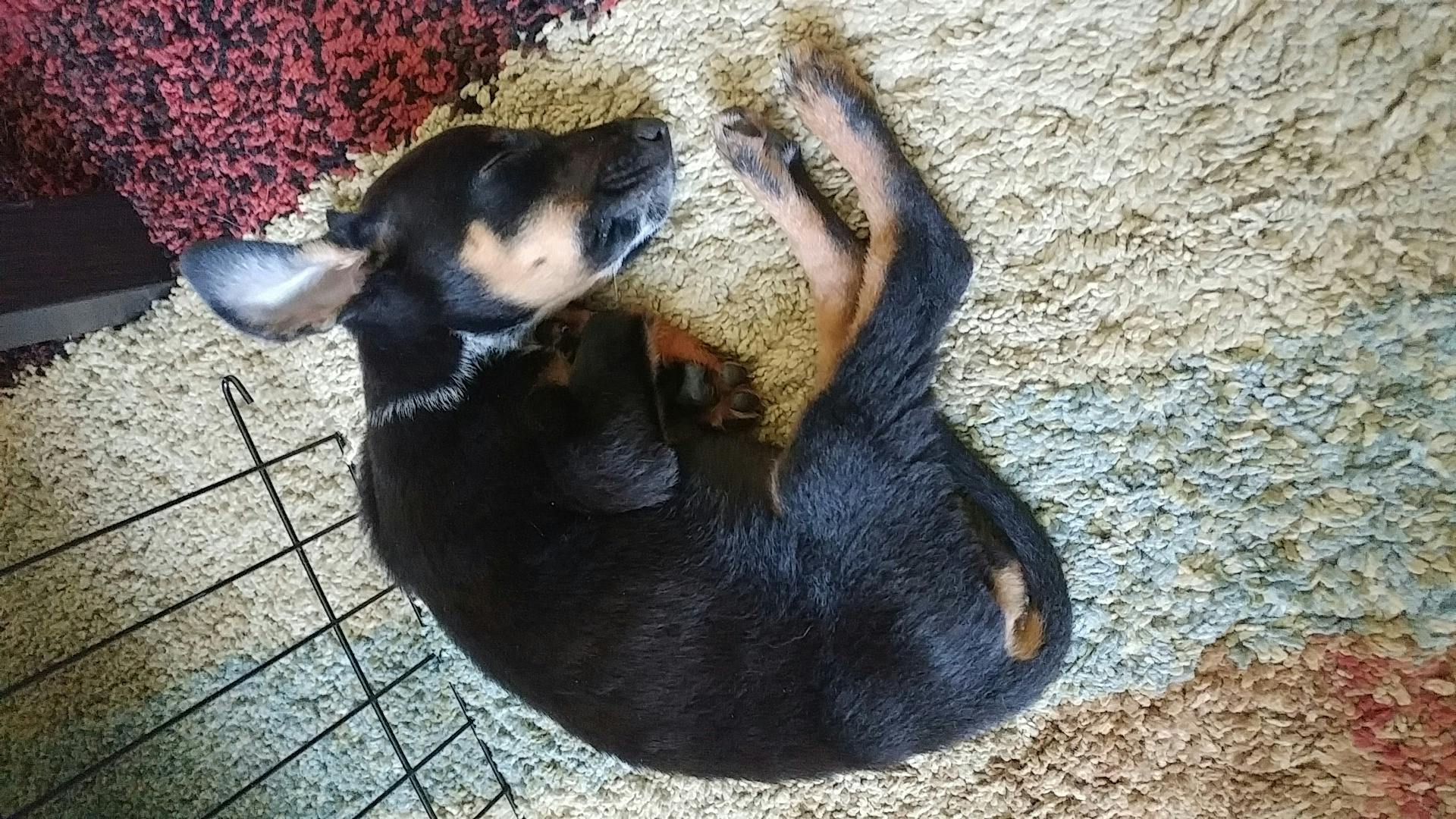 Penny
Female
Mini Australian Shepterrier
Seattle, WA
Personality
Playful
Friendly
Inquisitive
Pocket-sized as a puppy, just like a penny.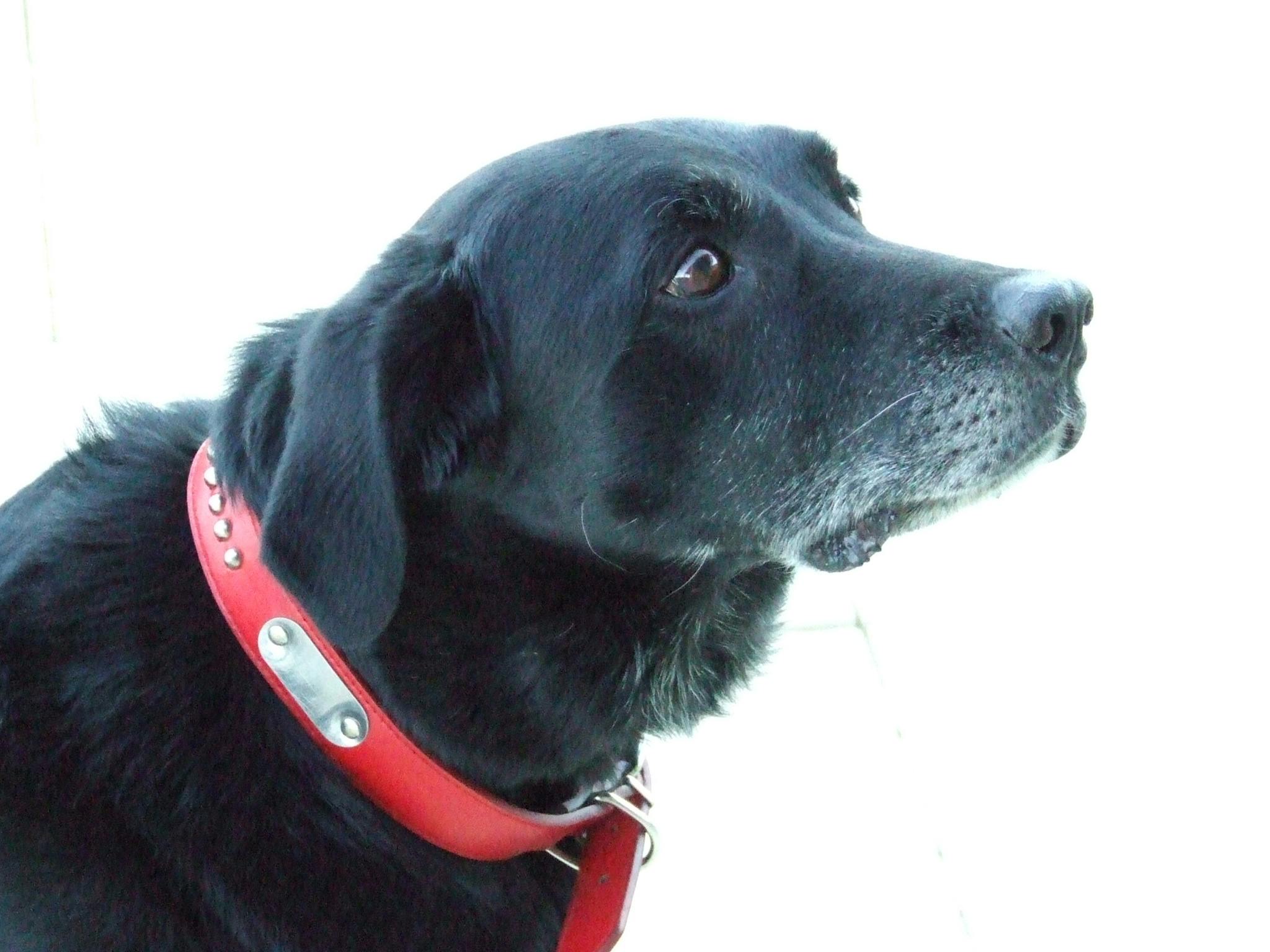 Ranger
Male
Labrador Retriever
Perth, NY
Personality
Active
Playful
Protective
Stubborn
Ranger was a black Labrador Retriever that we got as a seven week old puppy. He was named for a character from a 90's cartoon and novel called The Animals Of Farthing Wood. Ranger was a fox cub and, in the cartoon, a silver-coloured fox or "Blue Fox" as they were known.