Introduction
The Basset Hound is a distinctive looking dog of French origin.  It's renowned for its short legs, long body, droopy eyes and long ears – so adorable!  Sources suggest that this pooch can be stubborn and even sulky, but they also say that they have lots of personality and are great with children and other dogs.  If you are looking to name your new Basset Hound, then look no further.  This name guide is just what you need to feel inspired when naming your new four-legged friend.  The Basset Hound makes a great family pet or companion, and as well as being popular amongst celebrities, several Basset Hounds make appearances in TV shows and movies. 
Basset Hound Dog Names in Pop Culture
Featured Famous Basset Hound Dog
Elway
The word "Basset" actually comes from the French word "bas", meaning short.  As a Basset Hound is of French origin, it makes sense that its name derives from a French word.  The American Kennel Club recognizes the Basset Hound as being part of the hound group of dogs, as it was used initially as a hunting dog.  They officially recognized this breed of dog in 1935.
This breed has certainly made its mark in the world of celebrities as actresses Doris Day and Jennifer Lawrence, and singer Shakira are all known to have owned a Basset Hound as a pet, along with actors David Arquette, Joshua Jackson and Clint Eastwood.  It certainly is a popular breed of dog; in fact, the American Kennel Club ranks this breed as the 39th most popular breed in America. 
The Basset Hound is not only popular as a pet; there are many famous Basset Hounds. The spotlight name in this guide is the smurf-tastic Elway.  Elway is the Winslow's dog in the 2011 movie, The Smurfs and he also makes a brief appearance in the sequel too!  Elway is a cute, lovable pet, and after the initial surprise of these strange blue creatures entering his home, he soon warms to the Winslow's smurfing guests.  He even plays Guitar Hero with his tiny blue friends by operating the pedal.  Elway is played by a Basset Hound named Hank, and is owned by Bellingham Bassets. 
The fame of the Basset Hound does not end there.  A dog named Clue appears in the American TV show, The Adventures of Mary-Kate and Ashley.  There is also Grace, the Basset Hound from Kit Kittredge: An American Girl, a 2008 TV show, and Fred, from the 1977 movie Smokey and the Bandits.  This breed of dog also appears in several animated shows too and animated dog, Droopy, is probably the most iconic animated Basset Hound.  The Basset Hound breed is certainly made for fame!
The Basset Hound is suggested by the American Kennel Club to be charming, low-key and patient. Patience is certainly a virtue when around children, and this means that this breed makes an excellent family pet.  They are not particularly an energetic breed, but walks are needed to keep your pooch fit and healthy, so it's important to encourage exercise.  Name inspiration is everywhere for this adorable breed.  How can anyone resist the Basset Hound's sad, needy, puppy-dog eyes?  Not me
Basset Hound Dog Name Considerations
Finding the perfect name for your four-legged friend can be a daunting task.  You are choosing a forever name, and that's a huge responsibility. You want to get it right!
 There are lots of possible name considerations to think about when naming your Basset Hound.  You could consider names inspired by color, like Ruby, or names that are inspired by height like Tiny or Shorty, or you might choose a name inspired by temperament, like Tinker, or even Howler for the noisy pooch.  If you have a pretty pooch, a name like Beauty or Beauregard could be the perfect choice. 
There is also plenty of inspiration to be taken from pooches owned by our favorite celebrities too.  Elvis Presley, sang his song Hound Dog to a Basset Hound named Sherlock.  Brigitte Bardot is among the known famous owners of this breed too.
Take a look at our 30 best male and female names for your Basset Hound below and see if we can inspire you.  Why not write down the names you like?  You can then go back to them later to see which ones suit your new addition.  Shout them out to your pooch and see which one she or he responds too as it might help you decide on the best name. 
Male Basset Hound Dog Names
Votes
Name
Vote
5

Pickles

If you're in a pickle it means you are in a difficult situation

4

Droopy

Inspired by the animated cartoon character Droopy

4

Cooper

Meaning barrel maker in middle English

3

Snoopy

Inspired by the famous beagle; Charlie Brown's pet pooch

1

Flash

From the Dukes of Hazzard spin off animated show; The Dukes

1

Hunter

The Basset Hound was originally used as a hunting dog

1

Howler

For the noisy Basset Hound that likes to howl and bark

1

Dudley

Inspired by actor Dudley Moore; Dudley is typically a surname

1

General

For the strong willed and brave pooch

0

Fred

Inspired by the 1977 movie Smokey and the Bandit

0

Rover

Rover derives from the name Robin; a common dog name in the UK

0

Basil

From Greek word Basileus meaning King

0

Elvis

Inspired by Rock n Roll singer Elvis Presley

-1

Rupert

This is a German variant of Robert

-1

Benny

A cute name for your pooch deriving from the name Benjamin

-1

Corey

Irish name meaning from the hollow

-1

Beauregard

French meaning beautiful outlook

-1

Tim

A cute short name for your short-legged pooch; Derving from Timothy

-2

Clue

A character in the American TV show Adventures of Mary-Kate and Ashley

-2

Elway

The name of the Winslow's Basset Hound in 2011 movie The Smurfs

-2

Wimper

The Basset Hound in Clue Club running 1976-77

-2

Tony

Coming from the Roman name Antonius

-2

Tank

For the fearless Basset Hound in your life

-2

Tinker

If your pooch is a little tinker, this name is ideal

-2

Ash

Ash is usually a residue from fire; also a short form of Ashley

-2

Dude

For your friendly little dude

-3

Dart

For the fast and energetic Basset Hound

-3

Baskerville

Inspired by The Hound of the Baskerville's by Arthur Conan Doyle

-3

Cohen

A common jewish name

-5

The Hound

Your pooch is a hound with a little Game of Thrones inspiration thrown in
Female Basset Hound Dog Names
Votes
Name
Vote
2

Bubbles

For the delicate and pretty pooch

1

Loopy

Ideal for the energetic and quick little girl

1

Cleo

Inspired by Egyptian Queen Cleopatra

0

Grace

Inspired by 2008 comedy-drama show Kit Kittredge: An American Girl

0

Truffle

Ideal for the pooch who is tough on the outside but soft on the inside

0

Peaches

Because your Basset Hound is simply a little peach

0

Ruby

Ideal for your Red or Brown colored Basset Hound

0

Tiny

Just like the cute little legs of your Basset Hound

-1

Midge

Perfect name for your little precious Basset Hound

-1

Tilly

Tilly is a cute shortened version of the name Matilda

-1

Tara

Anglicized form of Irish name Teamhair; means elevated place in Gaelic

-1

Rowena

Popularized name by Walter Scott in his 1819 novel Ivanhoe

-1

Stella

For the designer pooch inspired by Stella McCartney

-1

Beauty

For your beautiful little Basset Hound

-1

Star

Your Basset Hound is a star; the brightest star

-1

Tia

Means Aunt in Spanish

-1

Wren

Inspired by a small songbird

-1

Lou Lou

A cute and short form of the name Louise

-1

Flora

Coming from the Latin name Flos meaning flower

-1

Bambi

Inspired by Walt Disney's favorite fawn and stag

-1

Bonnet

A beautiful ladies hat

-1

Dee Dee

The river Dee is in Scotland

-1

Ciara

7th century Kilkeary Monastery was established by Saint Ciara

-1

Tess

Tess comes from the name Theresa

-1

Shayla

Shayla is thought to be a variant of Australian name Sheila

-1

Zoe

Used from 19th century and popular in Eastern Christians

-1

Ida

Coming from the Greek word id meaning work or labor

-1

Jersey

Deriving from the Old Norse element meaning Island

-3

Trudy

Deriving from the name Gertrude

-3

Bernice

Latinized from a Greek name meaning bringing victory
Community Dog's With Basset Hound Names
Harvey
Male
Basset Hound
Leeds, NY
Personality
Gregarious,fun and energetic
My son is autistic and he wanted a name beginning with H so it would roll off the tongue, So he became Harvey Hound from the day we brought him home as a puppy.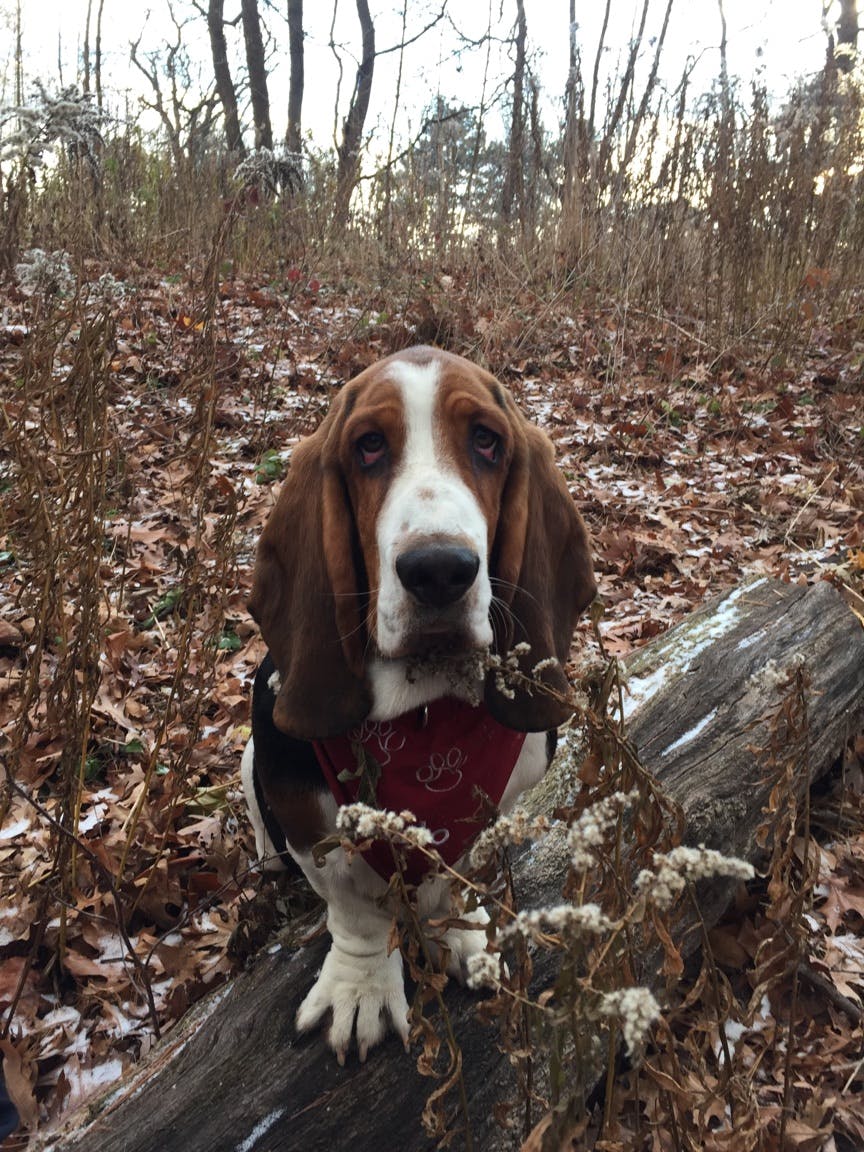 Pablo
Male
Basset Hound
Montreal, MO
A masculine name for a masculine breed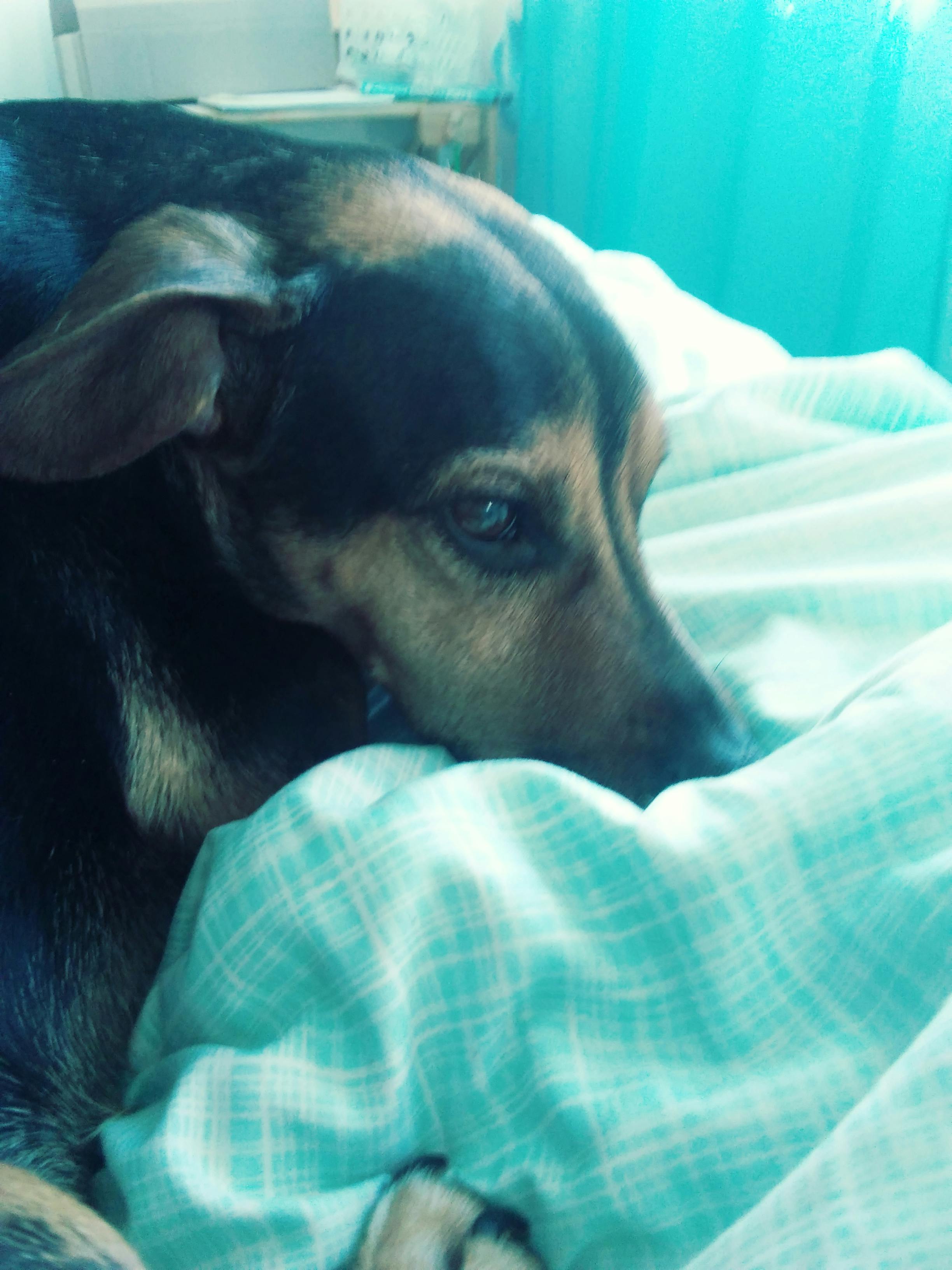 Ozzy
Male
Dachshund
Crescent City, CA
Personality
Chews everything
Leaderly
Got him as a early birthday present
Buppy
Female
Basset Hound
Sioux City, IA
Personality
Couch Potato
Lazy
Old
When my daughter was two me and my husband got her a basset hound and they chose each other. My daughter couldn't say puppy right and she said buppy and it just stuck.
Daisy
Female
Basset Hound
Grand Prairie, TX