Introduction
There are many shapes, sizes, and colors of flowers that can be found throughout the world, just as there are many shapes, sizes, and colors of canine that can be found worldwide. Many flowers are traditionally used in healing tinctures and poultices and flowers add beauty and serenity to lives that are too often chaotic. Dogs help us and in many cases, heal us and add love and enjoyment into our lives, making them excellent beneficiaries of floral names. The wide and abundant variety of flowering plants found in nature provides an excellent source of inspiration for dog names for both male and female dogs. 
Flower Inspired Dog Names in Pop Culture
Featured Famous Dog With a Flower Inspired Name
Shana
Flowers and flowering plants make a big impact in our lives and many people choose names with a floral root or meaning as names for their canine companions, and these type of names have been featured in many areas of popular culture. In 1956, prominent author J.R. Ackerley penned an autobiographical account of his life with his dog Queenie, but the publishing company requested that he used a different name than Queenie, so he gave his memoir the name "My Dog Tulip" instead, and on the pages of Berkeley Breathed's 1980s comic strip "Bloom County", the Basselope, a fictional Bassett Hound/antelope hybrid and the last of her kind, was dubbed Rosebud. A more recent example of dogs with flower-related names can be found in the 2017 movie "Wonder," starring Jacob Tremblay, Julia Roberts, and Owen Wilson. In the film, a boy named Auggie with facial deformities begins attending fifth grade with his peers, entering mainstream school for the first time and when things get rough, Auggie depends on his dog Daisy to help get him through.
Dogs with names inspired by flowers have their place in the service sector as well. Daisy was the name given to canine whose impressive cancer detection skills not only saved the life of her owner, Dr. Claire Guest, by detecting her breast cancer, but she was a pioneer in detecting cancer cells in a person breath and also in their urine. The data that was gathered from these experiments may someday help to build a machine designed to effectively detect cancer earlier using the same methods as Daisy did, and in 2014 the dog was awarded the centenary edition of the Blue Cross for her efforts in helping to better detect cancer. While Daisy passed away at the age of thirteen in 2018, her contribution to society was invaluable.
Sometimes dogs with floral names even become unexpected heroes, like Shana, the 160-pound wolf dog that rose to the occasion when her elderly owners became trapped in a blizzard on a cold October night in 2006. Eve and Norman Fertig own an animal sanctuary, Enchanted Forest Wildlife Sanctuary, and Eve is considered one of the pioneers of wildlife rehabilitation in New York. Both of the 81-year-old Fertigs were in the aviary, treating a geriatric raven and an injured crow, when the lights went out and several trees fell, blocking their path. Wearing clothes not designed for the dropping temperatures and unable to find a way over or around the trees, the couple was in serious danger. Fortunately for Eve and Norman, Shana was already hard at work digging a foot-wide tunnel that was about twenty feet long. The dog then dragged the couple back through the tunnel to the home and then used her body heat to keep them warm throughout the night until the electricity was restored. For her bravery and dedication, Shana received The Citizens for Humane Animal Treatment's Hero Award, an award typically given to humans rather than canines.  
Flower Inspired Dog Name Considerations
Choosing a name for your new canine companion can seem like a daunting task, but there are several ways to ensure that you pick exactly the right name for your pet. Choosing a name that is easy for all of the members of the household to pronounce will help to prevent confusion on the part of your dog, and picking a name that your specific canine is naturally responsive to may help to improve bonding and training times. There are a great variety of themes and ideas that can be related to flower-inspired names, and a number of methods can be utilized to narrow down your options. Some individuals may choose to name their pet based on physical attributes, giving a dog with a golden or yellow coat a name like Caltha or Daffodil, or naming a blue-eyed dog Lynae. The individual dog's personality and preferences may also influence the final decision and dogs that are sweet natured might be well-suited to a name like William whereas a dog with a little more spunk and color may find names like Zinnia, Aster, or Clematis. Whichever method you use to narrow down these names, theres a good chance you find a name that will fit your canine like a glove somewhere on this list. 
Male Flower Inspired Dog Names
Votes
Name
Vote
1

Aster

A low -lying perennial with colorful, daisy-like flowers can be used as a unisex name as well

0

Admon

A name meaning red peony in Hebrew

0

Ánthos

The Greek word meaning flower

0

Bud

A new leaf, flower, or shoot forming on an established plant

0

Clematis

A climbing vine with attractive, brightly colored flowers

0

Coreopsis

A brightly colored flower with a lengthy blooming period, particularly attractive to butterflies

0

Dinh-Hoa

A Vietnamese name meaning flower at the peak

0

Fiorello

An Italian name meaning little flower

0

Florent

A name meaning flower in French

0

Florentin

A name that means flowering in Latin-America

0

Florian

An English name that means flowering

0

Florus

A French name that means flower

0

Fraser

A name meaning strawberry flowers from Scotland

0

Gajra

A name from India that means garland of flower

0

Jacob

A reference to the plant Jacob's Ladder, a climber with blue, bell-shaped flowers

0

Jared

A Hebrew name meaning rose or flower

0

Jonquil

A spring flowering bulb with long-stemmed flowers

0

Lupine

A type of plant with tall stately flower spikes

0

Niraj

An Indian name meaning lotus flower

0

Palash

A name from India meaning flowering tree

0

Pankhuri

A name meaning petal in India

0

Sage

A plant related to mint that is often used both medicinally and spiritually

0

Smadar

A Hebrew name that means blossom and signs of spring

0

Snapdragon

A flower that looks a bit like the head of a tiny dragon

0

Thalmus

A Greek name meaning blooming

0

Thorn

Many flowering plants have thorns to avoid

0

Tsvetan

Name derived from the Bulgarian word tsvet meaning flower or blossom

0

William

The Sweet William flower symbolizes gallantry

0

Zahur

An Egyptian name meaning flower
Female Flower Inspired Dog Names
Votes
Name
Vote
3

Rosebud

The name rosebud is an English and Latin name that means rose or the bud of a rose

2

Blossom

Referring to a flower or mass of flowers in bloom

1

Daffodil

A type of bright yellow flower on a long stem

1

Daisy

A flower with rayed petals and a disc in the center

1

Poppy

A large, bright red flower with glossy petals

0

Cloris

A Greek goddess of flowers and spring

0

Clover

A type of low growing flower that is frequently found in meadows

0

Fleur

A name meaning flower in French

0

Flora

Plants, including flowering plants, are considered flora

-1

Anthia

A name meaning lady of flowers in Greek

-1

Bakul

A Hindu name meaning sweet smelling flower

-1

Brione

The English name of a flowering vine

-1

Calanthe

This name refers to a specific type of orchid

-1

Caltha

A Latin-American name meaning yellow flower

-1

Camellia

A Latin-American name meaning yellow flower

-1

Chu'si

A name that means snake-flower in Hopi

-1

Erulia

An Israeli name that means precious flower

-1

Ffion

A name meaning purple foxglove in Welsh

-1

Fjola

An Icelandic name that means violet flower

-1

Gul

A Muslim word meaning rose or flower

-1

Heather

A type of Eurasian heath plant with purple flowers

-1

Hibiscus

A plant that is grown in warm climates for it's large and brightly colored blooms

-1

Ianthe

A Greek name that means violet flower

-1

Lynae

A Scandinavian name meaning small, blue flower

-1

Maylea

A Hawaiian name that means wildflower

-1

Pansy

A type of large flowered plant that is produced by hybridization

-1

Shana

Shortened version of the name Shoshanna, a name meaning lily or rose

-1

Violet

A small purple flower that is often associated with shyness

-1

Zahara

The Arabic word for flower

-1

Zinnia

A plant in the daisy family with large, showy flowers
Community Dogs With Flower Inspired Inspired Names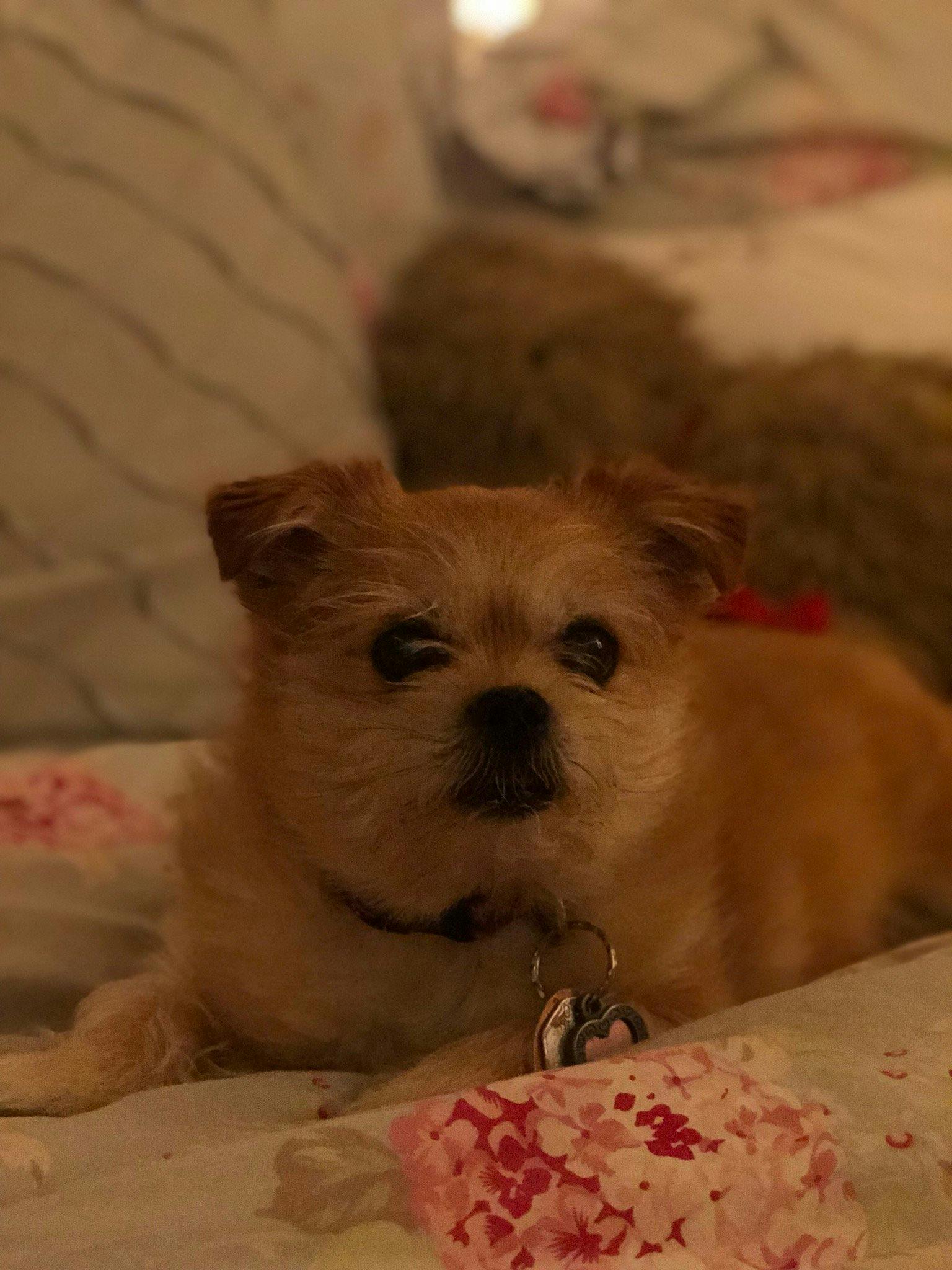 Daisy
Female
Yorkie
Clarkston, MI
Personality
Fun-loving
Sweet
We had just gotten her and went to the pet store to get a collar and leash etc. My mom picked out a matching collar and leash that were purple and had daisies on it, I got all excited and yelled daisy!! My mom loved it and daisy got excited with me, we knew it was the perfect match.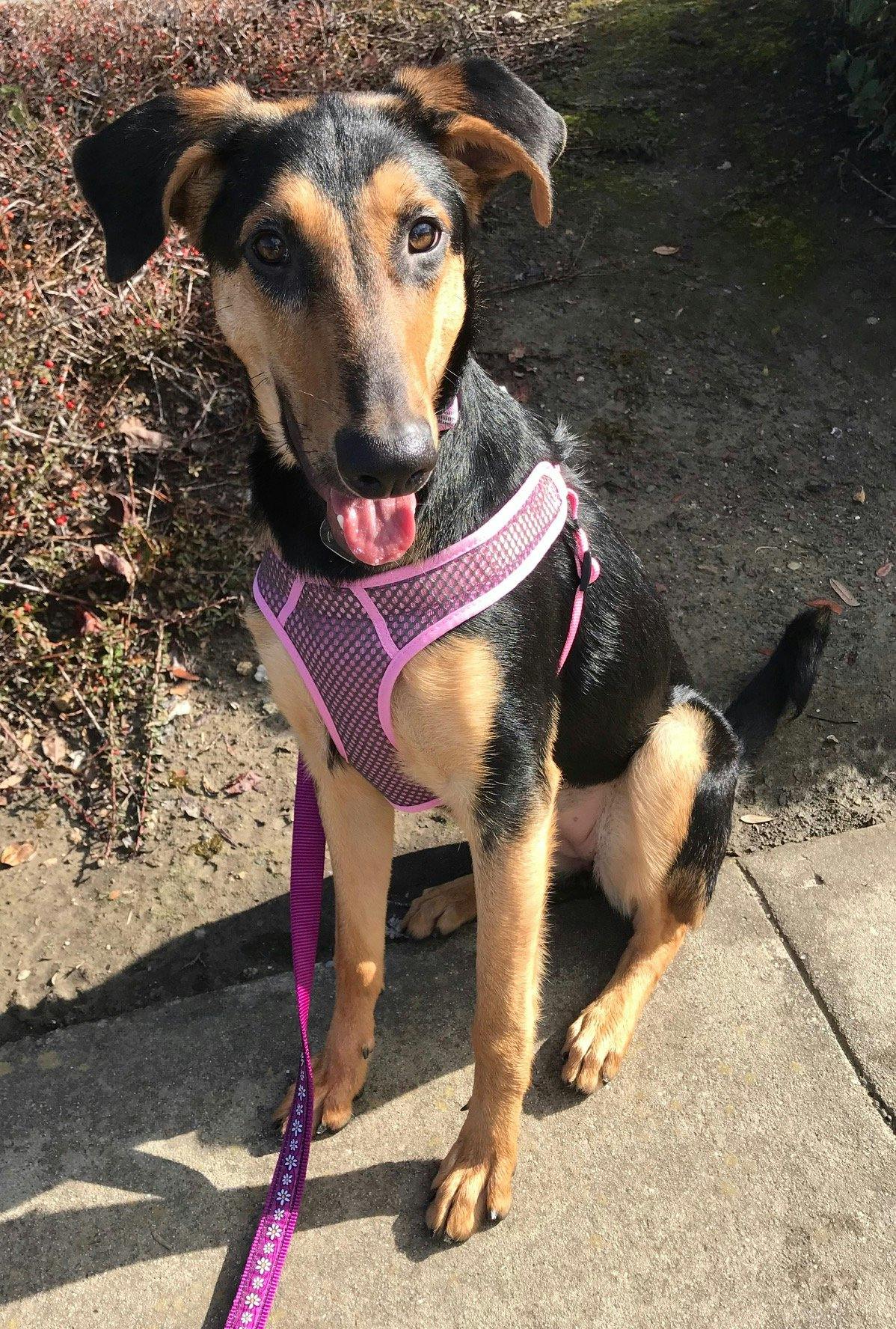 Daisy
Female
Mutt
San Ramon, CA
ever since I was little I told myself my first dog would be named Daisy (: