Introduction
Potter fans, what better way to honor your love of Harry Potter, other than choosing a name inspired by this magical phenomenon?  The Harry Potter craze was originally a series of novels written the by British author, J. K. Rowling.  The first novel was published in 1997 and by 2001, it was released as a movie.  The final (seventh) novel in the series was released in 2007, but this longer finale was split into two parts, the final being released in 2011.  After 14 years of Potter, with the craze still continuing today, is it any wonder that our beloved dog's names should be inspired by this magical marvel? 
Harry Potter Book Inspired Dog Names in Popular Culture
Featured Famous Dog with a Harry Potter Book Inspired Name
Sirius Black
It is not just mere muggles like ourselves who feel passionate about Harry Potter, as several celebrities have proclaimed their admiration and adoration for the Harry Potter movies and novels.  This includes actress and singer, Ariana Grande. Ms Grande, it seems, could in fact be labelled a super-fan, as she actually named her sixth dog Sirius Black, back in 2015.  Actress Keira Knightly has also stated that she is a fan!
The Harry Potter phenomenon started in the 1990s and it's still alive today.  The novels are even studied in schools and colleges across the world.  The wonders of magic, through witchcraft and wizardry is certainly a topic that can inspire us when naming our dog.  Harry Potter is an animal and family friendly movie, although some sources criticize that the books became darker, making them unsuitable for younger children from as early as the third novel, The Prisoner of Azkaban.  Both the novels and movies include many strong characters, domestic pets, mythical creatures, and magic spells created from Latin words that can inspire many archaic names. A name is important, it has meaning, and often the characteristics of our pets can remind us of something or someone else.  Unusual and archaic style names can indicate characteristics like strength, stubbornness, and even indicate loyalty.  A lot of the more unusual character names and spells in the Harry Potter novels and movies have meaning.   
There are dogs that appear in the Harry Potter movies and novels, if you want to choose an original dog name from the series.  Most obvious one being Fluffy, who appears in the first movie and is guarding the philosopher's stone.  Fluffy is a three-headed dog, that drools a lot.  In the movie, she resembles a Staffordshire Bull Terrier or Mastiff type breed, and appears ferocious, but is put to sleep by harp music.  Although Fluffy is no-doubt a good guard dog, Hagrid suggests that this creature is in fact a big softie!  Fang, the boarhound, is Hagrid's beloved pet.  He is a quiet, calm and loyal dog that enjoys large steaks for dinner!  We then have Sirius Black's Animagus creature, a black dog with a shabby coat, named Padfoot.  He is brave, loyal, and a good protector. 
If you believe in magic, and want your new dog to have a magical name, then Harry Potter is the perfect theme to inspire you!
Harry Potter Book Inspired Dog Name Considerations
The Harry Potter theme is certainly a theme that suits all.  There are names to suit dogs of all breeds, sizes, shapes, and temperaments.  The characters, spells, pets and magical or mythical creatures in Harry Potter can influence or motivate the name choice for our dogs.  There are many name associations that we can make based on distinctive characteristics.  For example, if your dog has a red coat, it must be a Weasley!  So, you have a choice, is your pooch Ron, Charlie, Arthur, Fred, Ginny or Molly?  All of these make fantastic names!  Maybe your dog is a resilient and tough terrier, and would suit the name Crucio, the words spoken when the Cruciatus (torture) Curse is used, one of the three unforgivable curses.  Maybe you have a feisty, fiery, Chihuahua, West Highland or Yorkshire Terrier, and choose to call her Incendio, the spell used to create fire.  You may choose to call your Poodle, Maxime, after the teacher from France, Madame Maxime, or maybe your super-quick Greyhound or Whippet should bear the name Snitch, after the super-quick and agile, golden snitch in quidditch.  Your white, cream or golden purebred might in fact, suit the name of Draco or Sissy (Narcissa), from the Malfoy family, but your loyal, kind and brave, Dachshund, with large floppy ears, must certainly be named after our favorite elf and hero, Dobby. 
Male Harry Potter Book Inspired Dog Names
Votes
Name
Vote
10

Padfoot

An Animagus character that Sirius Black transforms into who is loyal, brave, and caring

10

Severus

Perfect name for a dog that is scary in appearance, but truly brave and loyal

9

Remus

Remus Lupin is a professor at Hogwarts, but also a werewolf, so he can be hot-tempered

8

Teddy

The son of Lupin and Tonks, orphaned after the battle with Voldemort but always welcome at the Potters

7

Dobby

Dobby is the heroic house elf in Harry Potter, he is mischievous, but also very loyal

7

Draco

Draco Malfoy, is a pure-blood wizard influenced by his family, he finds his own way and does the right thing in the end

6

Firenze

Firenze is a centaur that lives in the forbidden forest.; he is calm, wise and quick, yet graceful

6

Ludo

Ludo Bagman plays a big part in helping Harry Potter in the Goblet of Fire book, although he isn't in the movie

5

Barron

Inspired by the Bloody Barron character who haunts Hogwarts, ideal for an emotional or feisty dog

5

Snitch

A very small and spritely ball in Quidditch; a good name for a dog who loves to run and be chased

4

Guilderoy

Guilderoy Lockhart is a famous author that appears brave, but really he is a trickster

4

Krum

Victor Krum is a famous Quidditch player who is fearless, strong and brave, yet humble

4

Ollivander

Mr. Ollivander is a famous wandmaker who is very skilled and knowledgeable

4

Phoenix

This mythical creature is also the name of the order that forms to fight against Voldemort

4

Wulfric

A middle name of Albus Dumbledore and an ideal name for a dog breed like the Husky

3

Fawkes

Fawkes is Dumbledore's phoenix who is loyal and brave, and he will defend you, even if this means tackling much larger animals

3

Quaffle

This is a large, red-leather ball used in Quidditch; perfect name for a dog who loves ball games

2

Rodolphus

The husband of Bellatrix Lestrange; he breaks out of Azkaban prison with his wife

1

Fang

The boarhound domestic pet of Rubeus Hagrid; he's oversized, yet he's lovable, with plenty of personality

1

Granger

If your dog is very intelligent, then the name Granger suits, after the very bright character of Hermione Granger.

0

Azkaban

After the zero-tolerance wizarding prison

0

Beater

Ideal if your dog is sporty, strong and fast, like the Beaters on the Quidditch pitch

-1

Digory

If your dog is friendly and brave, this is a perfect name for your companion of the same nature

-1

Ron

The ideal name for your loyal dog; he's a friend for life, but has occasional mood-swings

-2

Crucio

This is the torture curse and is the ideal name for a resilient and fearless dog, who never gives up

-2

Godric

Harry Potter lived in Godric's Hollow, and Godric Gryffindor is the name of one of the founders of Hogwarts School

-3

Fudge

Cornelius Fudge is the minister of magic; he is a little naive, but this is the perfect name for your kind, sweet dog, that sometimes has a stubborn streak

-3

Prongs

Prongs is James Potter's nickname; James is Harry's father

-4

Crouch

The word crouch sounds ready to pounce, so it's a great name for a hunting terrier or retriever

-6

Skeeter

A good name for a ruthless, yappy, and eccentric dog, that will do anything to help himself or for a treat
Female Harry Potter Book Inspired Dog Names
Votes
Name
Vote
11

Luna

Inspired by the character of Luna Lovegood; she is not afraid to be herself, but she is also calm, kind and brave

6

Fleur

Fleur Delacour is a student from Beauxbatons' and a contender in the Tri-wizard Tournament

6

Molly

Molly is a sweet name, but like the character of Molly Weasley, don't mess with her family

5

Hedwig

Harry's loyal and faithful owl, that dies by darting in front of a curse meant for Harry

5

Sissy

Sissy is the shortened name, used to address Narcissa Malfoy

4

Incendio

This is a fire spell and ideal for your pooch who is warm, but sometimes fiery in nature

4

Lily

Harry Potter's mother, who is beautiful, kind and loving, with bright green eyes

4

Nagini

The name of Voldemort's over-sized snake, and also his last horcrux

4

Ramilda

Romilda Vane creates a love potion for Harry Potter, but it's accidentally taken by Ron Weasley

4

Sybill

Sybill Trelawney is from a family of seers; she is a Hogwart's teacher and has occasional prophesies

3

Auror

An auror is a highly trained wizard that catches dark wizards

2

Gilly

A name inspired by the fictional plant in Harry Potter, Gillyweed

2

Minnie

A cute name for your dog, inspired by the character Professor Minerva Mcgonagall who is is talented and brave

2

Pixie

Little blue pixies are mischievous creatures that prominently appear in The Chamber of Secrets

1

Hexia

The name Hexia is inspired by a protection spell used in Harry Potter, Salvio Hexia

0

Rowena

Rowena Ravenclaw, one of the original founders of Hogwarts School.

-1

Ginny

Ginny Weasley is Harry's best friend's sister, who later marries Harry

-1

Maxime

Madame Maxime is a French, half giant teacher from Beauxbatons Academy

-1

Trixie

Trixie is a cute dogs name, but be careful, it's inspired by the deranged character of Bellatrix Lestrange

-2

Ariana

Dumbledore's sister who died many years ago, but appears in a picture

-2

Lady

Inspired by the character of The Fat Lady, who lives in a portrait and guards the entrance to house Gryffindor

-3

Diadem

A jeweled crown, Rowena Ravenclaw lost one, and Voldemort turned it into a horcrux

-4

Lavender

Lavender Brown appears regularly in the novels., she becomes Ron Weasley's girlfriend in The Half-blood Prince

-4

Myrtle

Moaning Myrtle haunts the girl's bathroom after being killed by the Basilisk many years ago.

-4

Shell

A simple but beautiful name for a dog, inspired by Shell Cottage, a place of refuge in The Deathly Hallows

-6

Helga

Helga Hufflepuff was one of the four founders of Hogwarts School of Witchcraft and Wizardry

-8

Broomstick

Every witch should have one, preferably the latest Nimbus

-8

Butter-Beer

The famous drink consumed by wizards in pubs such as the Leaky Cauldron and the Three Broomsticks
Community Dogs with Harry Potter Book Inspired Names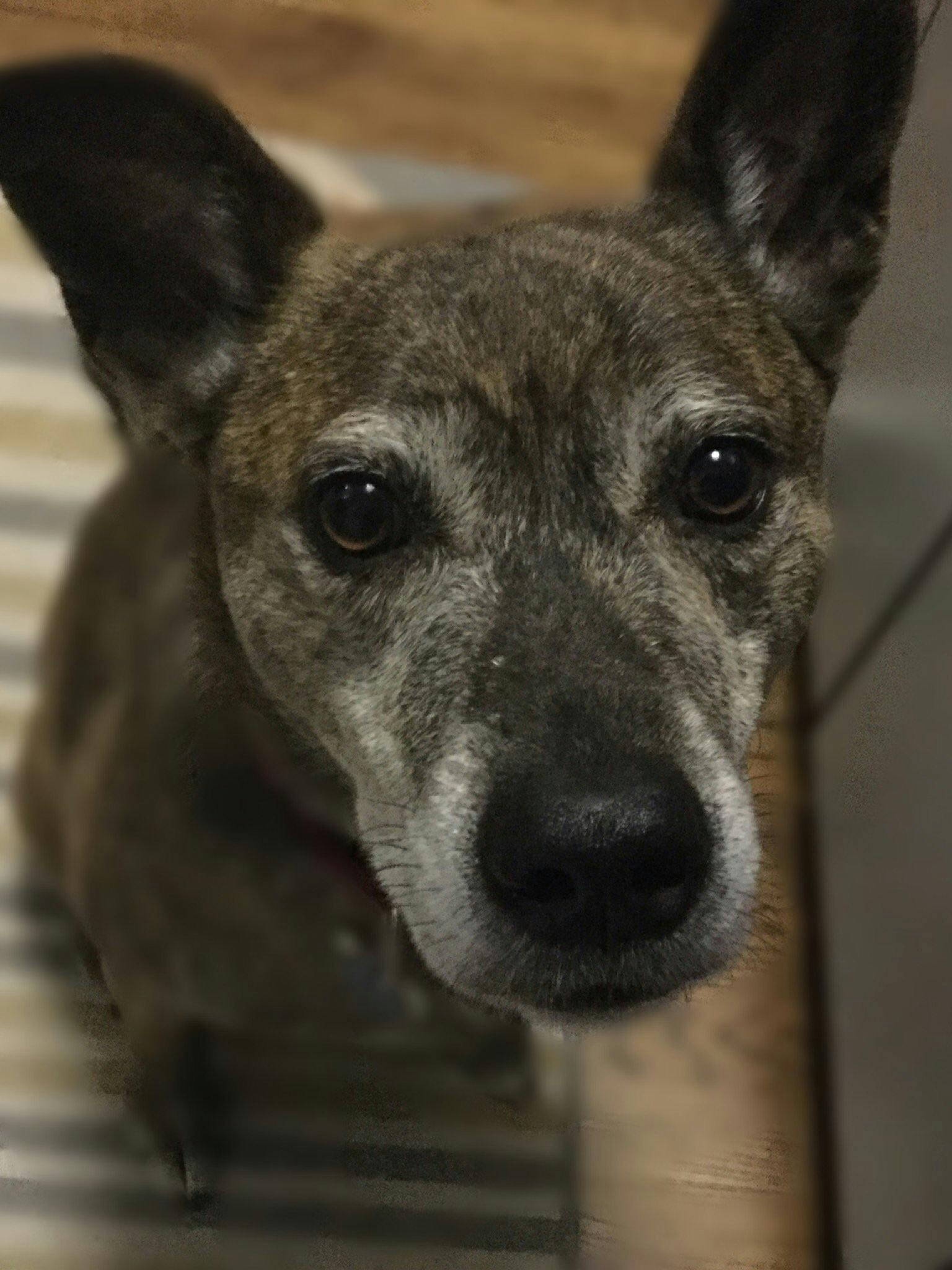 Moony
Male
German Shepherd
Chicago, IL
This dog name is great for a curious cute pup who loves to play and howl at night.