Introduction
Pixar's latest smash hit Soul will tug at your heartstrings, have you howling with laughter, and make you question your existence. If you're one of the many pet parents out there who'd love to name their feline after a character from this animated masterpiece, here are a few of the top Soul-inspired cat names for your new fur-baby.
Soul Cat Names in Pop Culture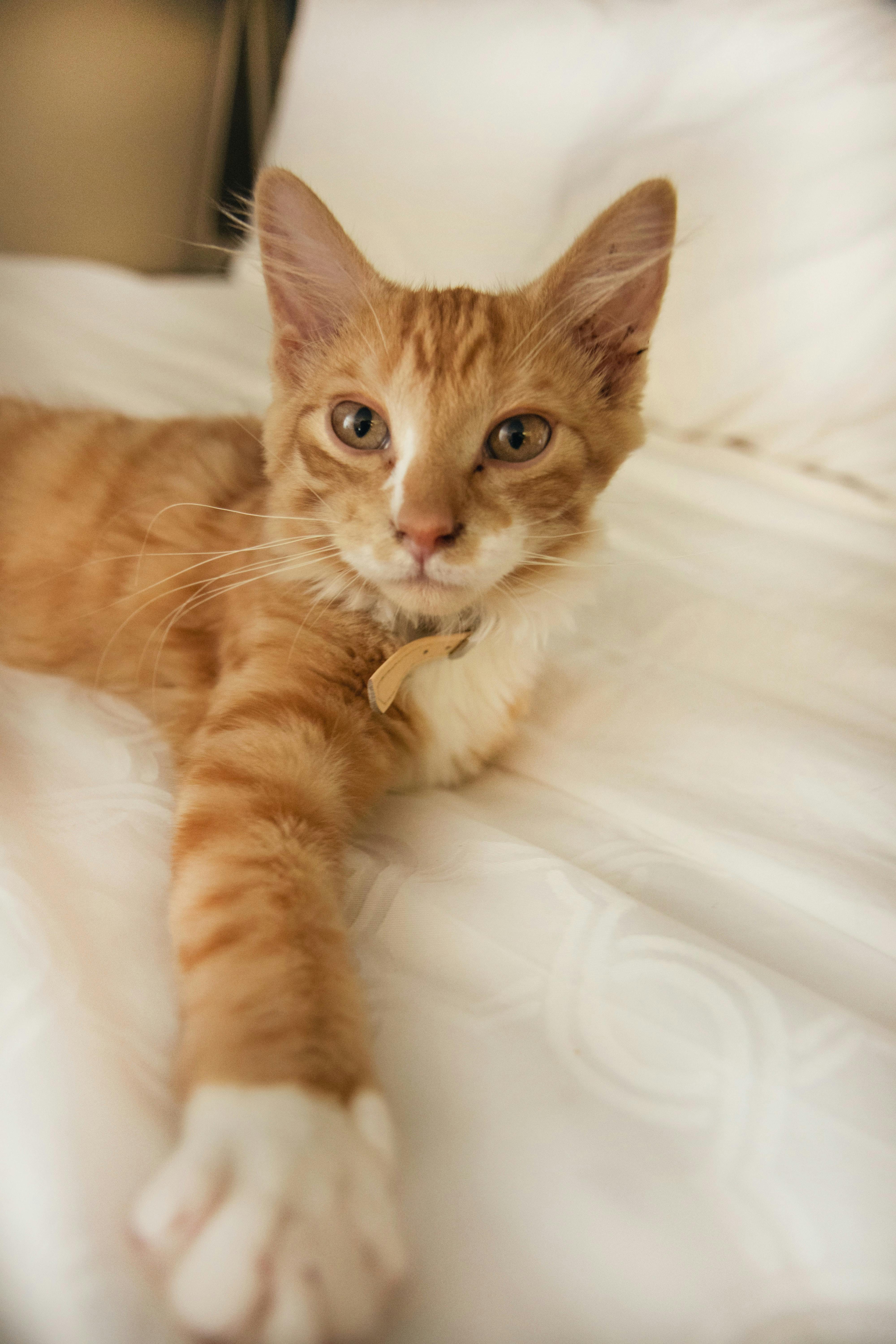 Featured Famous Soul-Inspired Cat Name
Joe
Joe may be the name of Soul's jazz-loving main character, but fans of the production company Rooster Teeth might be more familiar with the beloved pet of Burnie Burns. Joe the Cat was a large male orange tabby that Burnie would regularly bring to the office. Joe became well-known with fans, having made appearances in Rooster Teeth episodes. 
Joe the Cat also became notorious around the Rooster Teeth office. He was fond of using the office as his own personal litter tray, often going to the bathroom under office desks and in the studio. Joe retired from office life in 2013 and was thrown a retirement party to celebrate. Sadly, Joe the Cat passed away in 2018.
Soul Cat Name Considerations
Planning to name your new kitten after a character from Soul? When picking out a name, consider your cat's personality and appearance to ensure their name is the perfect fit for your purring partner. Your cat may be a little kooky or perhaps mischievous, so pick a character name that reflects your cat's personality.

For example, Dorothea suits a headstrong cat with lots of sass, while Jerry might be a better name if your feline has tons of personality. You might also want to consider your kitty's breed and appearance when picking a name. If your tiny tiger has long hair, then Curley might be an appropriate name. Whatever you pick, just make sure it's a name you adore.
Keep reading to find out the best Soul-inspired names for your cat. 
Votes
Name
Vote
0

Moonwind

One of the most unusual names you'll come across in Soul is Moonwind. This psychedelic character is the perfect namesake if you feel your new kitten has a bit of a mystic streak.

0

Joe

Looking for a simple name for your little lion? Joe is a timeless name for the latest addition to your family and is a great way to pay homage to your new favorite film.

0

Curley

If your kitten is a Selkirk Rex or happens to have curly, long hair, name them after the drummer from Dorothea's band, Lamont "Curley" Baker.

0

Jerry

The name of several soul counselors found in The Great Before, Jerry is a cute, no-nonsense name for a little lion with plenty of personality.

0

Terry

Perhaps you'd prefer to name your fur-baby after Jerry's counterpart, Terry. Terry and Jerry also make hilarious names if you've just added two male cats to your home.

0

Dez

Cats are great listeners, and if you use your feline as a sounding board, consider naming them after Dez, Joe's barber who's happy to talk to his clients about anything they want.
Votes
Name
Vote
0

Dorothea

Sassy saxophone player Dorothea is the perfect character to name your tiny tiger after. A unique and adorable name that can be shortened in a bunch of different ways, Dorothea is a fitting name for a cheeky yet loyal feline.

0

22

Fancy picking a strange name totally unique to Soul? Tina Fey's character 22 is a lost soul looking for its purpose. 22 is among the most memorable characters in Soul and among the top Soul-inspired names for your new kitty.

0

Libba

Joe's mom Libba is another great namesake for your feline. An unusual name that's unlikely to raise any eyebrows, Libba is ideal for paying homage to Soul without picking one of the stranger names on this list.

0

Melba

A unique cat name inspired by one of Libba's co-workers, Melba.

0

Lulu

The "pawfect" Soul-inspired cat name for a feminine feline.
Cats with Soul-Inspired Names