Introduction
Voltron is a classic giant mecha anime from the 1980s. The Voltron franchise shares a number of similarities with the Power Rangers franchise (with both shows featuring a group of young, space-faring heroes who pilot giant animal themed robots - all of which can join together to form an even stronger super robot), but it is also very distinct in its own right. Ask most 80's kids what their favorite show was from back in the day and a large amount of them will likely count Voltron among their top 5 favorite shows. Voltron: Legendary Defender is a Netflix sponsored reboot of the series that's garnered much praise and acclaim since its debut in 2016.
Voltron Inspired Dog Names In Pop Culture
Featured Famous Voltron Dog
Cosmo
There are actually a large number of canine characters that stand out among the
Voltron
 cast, so we had our work cut out for us when it came time to pick our Featured Famous Voltron Dog. We ultimately settled on Cosmo - a space wolf who was prominently featured in
Voltron: Legendary Defender
 - because of the sheer amount of positive reception he's received as well as his significance to the Voltron Force. We'll spend some time talking about our other candidates for this spot a little later on, but for now, we'd like to talk about Cosmo and give him the respect he deserves. 
Cosmo isn't a regular dog by any stretch of the imagination; for starters, he's a member of a race of canine aliens that resemble traditional  Grey Wolves from Earth. Cosmo's got a blue coat of hair that's streaked with teal accents and is peppered with tufts of blue-grey hair. All of these traits contrast greatly against the wolf's topaz yellow eyes. Cosmo also possesses the unique ability of teleportation - being able to instantly travel across vast distances in the blink of an eye! When using this ability, Cosmo's body discharges a moderate amount of blue lightning, further adding to this extraterrestrial wolf's out of this world appearance. 

It's actually this teleportation ability that makes Cosmo such a vital member of the Voltron Force. He's able to transport himself and the Paladins in and out of sticky situations on the fly. The team never would have been able to count on the space wolf's talents if Keith - the pilot of the Red Lion in VLD - and his mother Krolia hadn't encountered Cosmo during the episode Razor's Edge. Keith and Krolia found the wolf in a strange part of space known as the Quantum Abyss, while the two of them were embarking on a covert mission on behalf of the Voltron Force.

Aside from Cosmo, canine characters like Bae Bae and Olia also have significant ties to the Voltron Force. Olia is a rebel pilot who first appears in the season 4 episode Code of Honor while Bae Bae is the family dog of the Holt clan - Pidge's family in VLD. Bae Bae's name actually holds a strong amount of sentimental merit to it, as the dog was named after the pet of a VLD staff member's dog who passed away early on. Olia, on the other hound, was created to act as an homage to another show from the 1980's called Sherlock Hound.

Voltron Inspired Dog Name Considerations
A strong reason that someone might consider naming their new canine addition after a Voltron character would be if they were big fans of the original 1980's cartoon. That show was a huge part of many Japanese and American viewers' childhoods, likely inspiring them to introduce the show to any children that they've come to know (possibly even via old VHS tapes). The old school
Voltron
show also featured breathtaking animation and a number of gripping storylines - quite a bit more than most were expecting from what some might consider to be a "kids' show." Should you name your pet after a
Voltron 
character - even if you specifically limit your choices to the 80's show - you'll have a plethora of names to consider. 
If you're a big fan of Voltron: Legendary Defender, then you also may want to consider giving your pet a Voltron inspired name; a number of characters from the original series are prominently featured in the reboot while others are entirely new! We mentioned before that Voltron: Legendary Defender has been praised since it first debuted on Netflix in 2016, but we didn't really hit on why. Suffice it to say that if you're a fan of intricate storylines, well written characters, and stunning action sequences (as well as Avatar: The Last Airbender), then you'll likely love Voltron: Legendary Defender. Names like Pidge, Lance, Ryou and Lotor are just a few of the unique dog tags you can consider as you work with this theme. And, of course, there are the names Bae Bae and Olia!

Male Voltron Inspired Dog Names
Votes
Name
Vote
1

Keith

Akira's western counterpart

1

Lance

Isamu's westernized counterpart

1

Pidge

Hiroshi's western nickname

1

Takashi

One of the Japanese characters Sven is based on

1

Shirogane

Takashi and Ryou's last name

1

Hunk

Tsuyoshi's western name

-1

Akira

The original pilot of the Black Lion

-1

Kogane

Akira's last name

-1

Kazuhiko

Kazuhiko Inoue is Akira's voice actor

-1

Neil

Neil Ross voiced over Keith in the 80's

-1

Isamu

The sarcastic pilot of the Red Lion

-1

Kurogane

Isamu's last name

-1

Yū

Yū Mizushima voiced over Isamu

-1

Michael

Michael Bell voiced over Lance

-1

Hiroshi

The name of the Green Lion's pilot

-1

Suzuishi

Hiroshi's last name

-1

Shorty

Hiroshi's nickname in Japan

-1

Hiro

A shortened from of the name Hiroshi

-1

Sven

The first pilot of the Blue Lion

-1

Holgersson

Sven's last name

-1

Ryou

Takashi's younger brother

-1

Tsuyoshi

The burly pilot of the Yellow Lion

-1

Hothead

Tsuyoshi's Japanese nickname

-1

Tessho

Tessho Genda voiced over Tsuyoshi

-1

Lennie

Lennie Weinrib voiced over Hunk

-1

Lotor

The King of Planet Doom and main bad guy

-1

Sincline

Lotor's Japanese name

-1

Kamiya

Akira Kamiya voiced over Sincline

-1

Mark

Mark Hildreth voiced over Lotor

-1

Toei

Toei Animation created the shows that inspired Voltron
Female Voltron Inspired Dog Names
Votes
Name
Vote
1

Galran

The Galran Royal Family

1

Katie

Pidge's name in Voltron LD

1

Rose

Anika Noni Rose voiced over Acxa in Japan

1

Romelle

Alluar's relative in the 1980's show

1

Lacey

Lacey Chabert voiced over Romelle in VLD

1

Lily

Lily Rabe voices over Haggar when she's still Honerva

-1

Olia

A female canine pilot from LD

-1

Volt

A unisex measure of electricity

-1

Vol-trina

Voltron + Trina

-1

Allura

The eventual pilot of the Blue Lion

-1

Arus

Princess Allura's homeworld

-1

BJ

In reference to Allura's original voice actress, BJ Ward

-1

Bae Bae

Bae Bae the dog

-1

Kimberly

Kimberly Brooks voiced over Allura in LD

-1

Kim

Shortened version of Kimberly

-1

Lion-a

Lion + Leona

-1

Caro-lion

Caroline + Lion

-1

Bex

The female version of Pidge in VLD is voiced by Bex Taylor-Klaus

-1

Rebecca

Ms. Taylor-Klaus first full name

-1

Acxa

Lotor's former general

-1

Galra

The evil empire the Voltron Force battles against

-1

Altea

The home planet of the Atlean race

-1

Erica

Erica Luttrell voiced over Acxa in English

-1

Nadia

An ace pilot from Votron LD

-1

Rizavi

Nadia's last name

-1

Zehra

Nadia's voices actress is Zehra Fazal

-1

Volt-a

Voltron + Alexa

-1

Haggar

A witch with ties to the Galran royal family

-1

Honerva

Haggar was formerly known as Empress Honerva

-1

Cree

Cree Summer voices over Haggar
Community Dogs with Voltron Inspired Names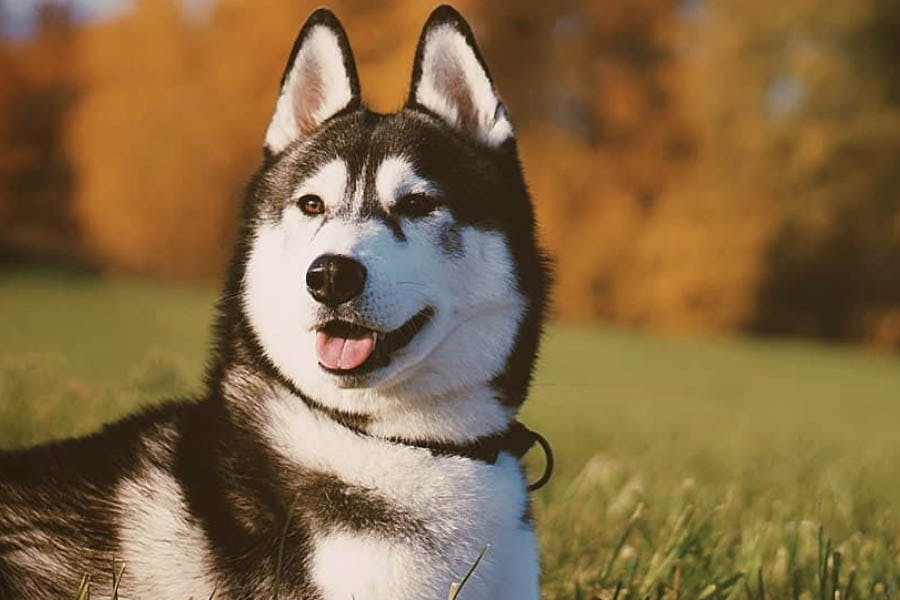 Kosmo
Female
Siberian Husky
Newfoundland, PA
Personality
Kind
Loyal
Protective
Sweet
I chose to name my FUTURE DOG Kosmo, after Keith's space wolf. All of the info I wrote about her is what I would like her to be like. However, I know that any dog of mine is going to be well-trained and sweet. I will get my kids to watch Voltron so that they can see why i named her Kosmo to begin with. I can't wait to meet you Kosmo!